Fragrances available from the Spring Summer 2020 Catalog
What Fragrances are available during the Scentsy Spring Summer 2020 season?  
Over 90 fragrances are available from the Scentsy Spring Summer 2020 Catalog, including our monthly scent of the month specials…So many choices, change your fragrance as often as you like!
Available to Shop starting 2/1/20
SCENTSY SPRING SUMMER 2020 NEW RELEASES
Available in Scentsy Bar, Room Sprays and Scent Circles (see catalog for returning scents)
Blue raspberry and fresh clementine light the way to sweet sugar plum.
Just-sliced mango and juicy peach go a little rogue with a sassy hint of chili.
Coconut milk and creamy vanilla get energized with a citrusy splash of fresh lime
Sun-kissed petals and fruity musk celebrate all things spring with a sweet pop of strawberry
Mandarin, coconut and a touch of warm sandalwood tell an enchanting tropical tale.
Lustrous layers of ripe, juicy mango and apple blossom wind down with tranquil water lotus.
Paradise is only a whiff away with floral Hawaiian lei and violet over fruity-fresh pineapple.
Dewy seagrass and blooming Osmanthus drift across dreamy turquoise waters.
Delicate peach skin and blue freesia settle into a bed of billowy musk clouds.
It's a classic! Orange zest, sugared strawberry and Key lime zing just like the real thing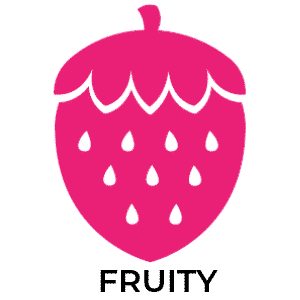 HEIRLOOM PEACH, APRICOT and VANILLA ICE CREAM tempt fate (and everyone else). One of Heidi's favorites!
Delicious, sun-sweetened dark berries warmed with vanilla.
Tropical oasis of lush mandarin, camu camu, and passionfruit.
We definitely dew! JUST-CRUSHED BASIL over RIPE CANTALOUPE
is a gift from the garden gods.
Juicy MANGO and MELON garnished with HIBISCUS and sweet BANANA FLOWER.
Just-picked Macintosh pops with apple peels and a hint of crisp pear.
Sweet bouquet of mandarin, bergamot and orange with hints of peaches and berries.
Dark and juicy pomegranate with a sweet berry finish; this is a classic.
Island COCONUT and zesty PINEAPPLE lead; WHITE RUM and VANILLA BEAN follow.
FRESH PINEAPPLE steals the show in this eye-opening tropical production.
PRICKLY PEAR and AGAVE are sweet as a desert
sunset behind a dreamy veil of SHEER PETALS.
Live the fantasy with fresh strawberries, pineapple juice and vanilla citrus.
Sea Salt & Avocado You do you, while pink sea salt, Valencia orange and creamy avocado keep your spirit in flight.
Fresh green apples perfectly harmonized with refreshing melons and juicy pears.
A splash of juicy peach, orange juice and white tea.
Fresh strawberries, creamy vanilla and a splash of champagne will make any celebration.
Nostalgic notes of VANILLA TAFFY folded
with STRAWBERRY PUREE beckon straight from memory lane.
A blend of luscious strawberries, juicy currants and California sun-kissed lemons.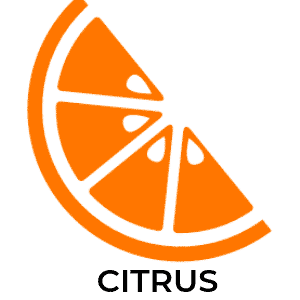 Run away with fresh tropical notes, sweet citrus and lush botanicals.
Creamy, tropical coconut and sunny, bright lemongrass.
Splashes of sparkling grapefruit and juicy pomegranate garnished with zesty orange peel.
Luscious medley of PINEAPPLES, ORANGES, BANANAS and BERRIES
FRESH-CUT LEMON and GRAPEFRUIT ZEST sweetened by SUGARCANE.
Fresh LEMON ZEST, bright LIME and VERBENA LEAF.
A medley of wild INDIAN ORANGE and sunny LEMON JUICE, AÇAÍ BERRIES and STARFRUIT
Lively blend of oranges, lemons, limes, and grapefruit.
A tart-and-true fragrance of pure lemons balanced by a hint of vanilla cream.
Get in the groove with TANGELO ZEST, MANGO PUREE and
COCONUT MILK.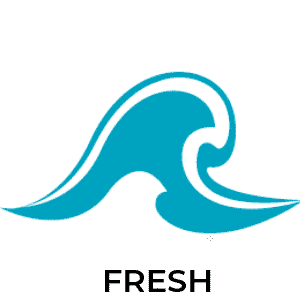 ALOE WATER, CUCUMBER PEEL, PALM FROND and PINEAPPLE NECTAR are oh-so-mellow.
Set off on a rainforest romp swirling with sweet notes of melon, orange zest, coconut milk and sultry night-blooming jasmine
A refined veil of ocean mist, sea salt and white orchid.
The scent of ocean air wafting through dewy, seaside grass.
White florals with a touch of spring; this is the scent of fresh, clean laundry.
Pure, herbal fragrance of wild lavender from the hills of France.
Help kids drift into dreamland with this soothing blend of baby freesia, lavender and sweet pea. Perfect for bedrooms and evening baths.
Breathe deeply as soothing eucalyptus, zesty lemon, and a medley of mints comfort and rejuvenate.
Sparkling CLUB SODA, crushed LIME and muddled MINT LEAF sway away with WHITE RUM.
SUNNY GRAPEFRUIT balances CALMING
CHAMOMILE in a yin and yang kind of love story
Find your fantasy on a cloud of CLEAN COTTON
swirled with fruity PINK BERRIES and VANILLA SUGAR.
Dewy BEACH GRASS and COASTAL CYPRESS will have you feeling the
AMBER SAND between your toes.
FLORAL FRAGRANCES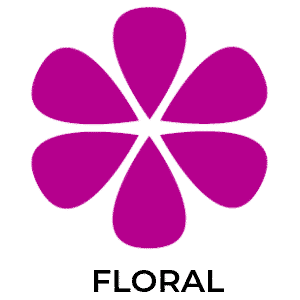 A fresh tide of TANGERINE, JADE BLOSSOM and VETIVER.
PINEAPPLE RINGS topped with SWEET HONEY and JASMINE BLOSSOM make
a treat fit for a queen.
Crunchy CARROT and CUCUMBER with a hint of ROSE will have you seeing
(and smelling!) green.
Perfect combination of LILACS and VIOLETS — the smell of spring!
White florals — jasmine, sweet pea, and freesia — juicy berries, and sandalwood shimmer like moonlight.
The creamy, full scent of classic GARDENIA, with a whisper of TUBEROSE.
Bursting with lush PLUMERIA, TIGER LILY and sweet ORANGE softened by VANILLA and radiant AMBER.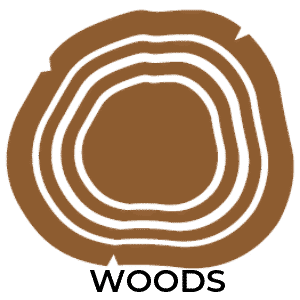 Toasted marshmallow smoldering over white flint and sandalwood harmonize with salty sea air and ocean spray.
Warm white cedar, green verbena and citrusy bergamot in a perfectly spiced, sensual  fragrance.
Capture some on-the-range reverie with soft suede, aged leather, sheer musk and a breath of fresh air.
Sensual and earthy SANDALWOOD perfectly paired with rich, warm VANILLA.
Slip into something more sensual, like BERGAMOT, a subtle HINT OF LEATHER and SANDALWOOD.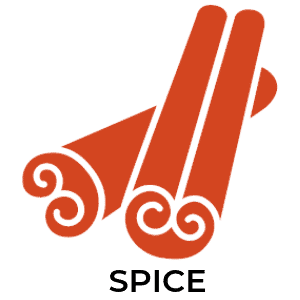 Inviting blend of vanilla beans, cinnamon, coconut and cassia.
Warm and welcoming with cinnamon and spices.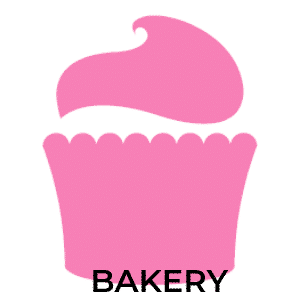 Let this heartwarming medley of baked cinnamon-spiced apples and decadent vanilla buttercream be the icing that finishes your holiday décor.
Flaky crust, apples, and spices combined in a strong scent.
Thick, rich NY cheesecake with a light graham cracker crust and delicious blueberries.
Guilt-free GOOEY CARAMEL, VANILLA, SUGAR CONE and a touch of MALT.
BAKED PASTRY sprinkled with CINNAMON SUGAR captures that heavenly
churro charm.
Delicious roasted coffee beans and cocoa, balanced with sugar, caramel, and heavy cream.
Warm, sweet blend of butter, sugar, and creamy vanilla.
Capture some on-the-range reverie with soft suede, aged leather, sheer musk and a breath of fresh air.
Decadent buttercream frosting made with the freshest butter whipped with cane sugar and vanilla extract. So creamy and sweet you will have to lick the spoon
Scentsy Oils harness the power of pure and natural fragrance to enhance your state of mind. 15 mL. Our oils are crafted with only the finest natural ingredients from around the globe
BALANCING

Blackberry Basil $12
Eucalyptus 100% Pure Essential Oil $12
Eucalypus Lavender Mint $12
New! Ginger Tea & Lime $12
Peppermint 100% Pure Essential Oil $12
New! Sea Salt & Lotus $12
CALMING
Aloe Geranium $12
Jasmine White Tea $12
Lavender 100% Pure Essential Oil $22
Lemon Lavender Rain $12
New! Rose Water Lavender $12
Twinkle Twinkle $12
New! White Lavender Mint $12
COMFORTING
Awesome Apple $12
Caramel Vanilla Strawberry $12
New! Cardamom & Vanilla $12
Cinnamon Cherry Vanilla $12
Coconut Sugar $12
New! Rosewood Vanilla
UPLIFTING
New! Citrus & Verbena $12
Cotton Blossom Tangerine $12
Grapefruit Blood Orange $12
Lemon 100% Pure Essential Oil
Lots O' Lemon $12
Orange Strawberry Melon $12
New! Sea Salt & Grapefruit $12
Watermelon & Red Berries $12