March 2019 Warmer & Scent of the Month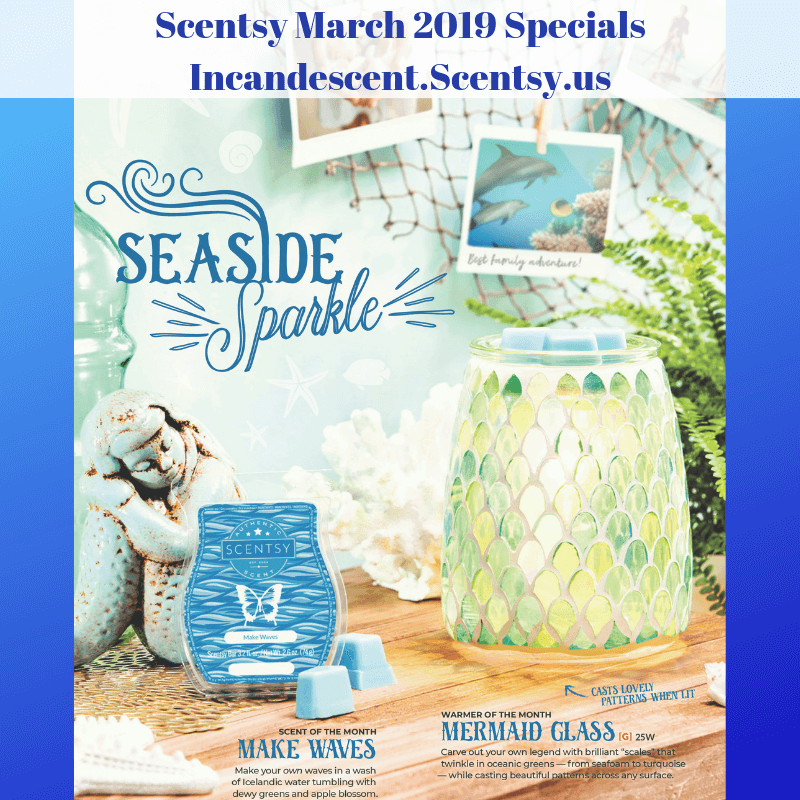 Carve out your own legend with brilliant "scales" that twinkle in oceanic greens — from seafoam to turquoise — while casting beautiful patterns across any surface.
$45 $50 ON SALE THE MONTH OF March 2019
Make your own waves in a wash of Icelandic water tumbling with dewy greens and apple blossom.
On sale the Month of March 2019
Scentsy Bar $6, $5.40 Room Spray $8, $7.20 Scent Circle $3, $2.70
On Sale Starting March 1st through the month of March while supplies last!