Shop The Disney Scentsy Collection

Scentsy to become the presenting sponsor of "Smellephants on Parade" and Dumbo the Flying Elephant at Magic Kingdom® Park at Walt Disney World® Resort
Scentsy President and Interim CEO Dan Orchard and Walt Disney Imagineers announced on Thursday, July 27, at the 2023 Scentsy Family Reunion that a new Walt Disney World® Resort experience, "Smellephants on Parade," will be available to guests of all ages in the Storybook Circus area in Magic Kingdom® Park.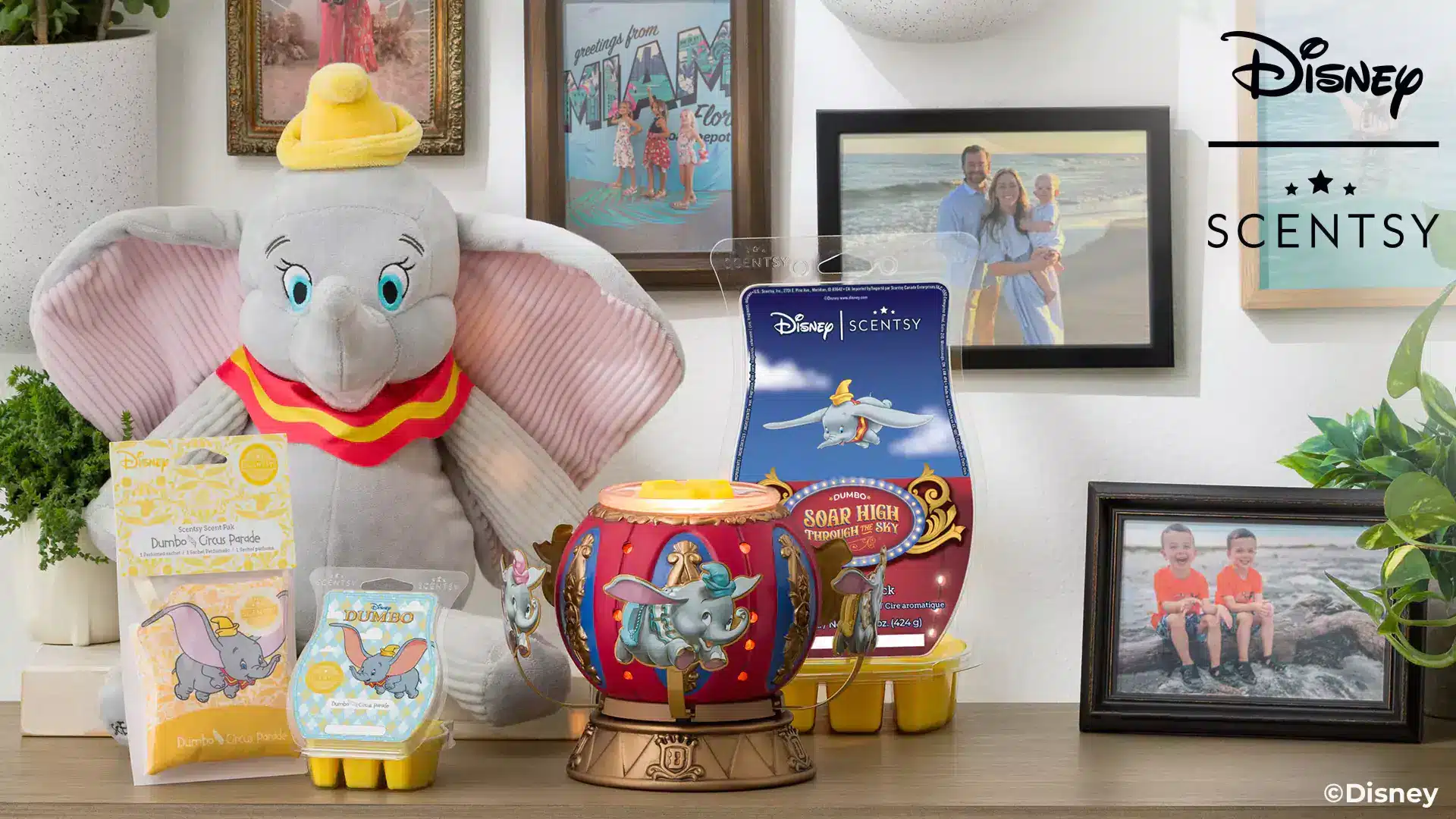 To celebrate this, Scentsy will also be launching a new Dumbo Collection on October 9, 2023
As guests enter the Storybook Circus area, they will find a casting call from Timothy Q. Mouse, seeking out a "Whiff-sistant" to join Dumbo's newest act and leading them to a ticket booth in front of Big Top Souvenirs, where a Cast Member will provide them with an illustrated map and sticker sheet to guide them in their training.
From there, "Whiff-sistants" in training will explore the Storybook Circus area to find a number of Smellephant statues, each with a unique, circus-inspired fragrance, courtesy of Scentsy. The Smellephant statues reflect the whimsical nature of Storybook Circus, and each have a unique design based on the scent they represent.
Scentsy collaborated with Walt Disney Imagineering to develop and provide fragrances that fit perfectly within the story of Storybook Circus, and the scents featured around the land will include churro, popcorn, cotton candy and more.
In addition, Scentsy will become the presenting sponsor of the Dumbo the Flying Elephant attraction at Magic Kingdom® Park at Walt Disney World® Resort.
Additional information about both of these updates as well as FAQs, will be posted as details are finalized.
Scentsy is proud to be the Official Home Fragrance of Walt Disney World® Resort in Florida — a designation that is part of their multi-year relationship, which will include a new guest experience within the Fantasyland area at Magic Kingdom® Park, creating rich storytelling opportunities through fragrance. Through this relationship, Scentsy also works with Walt Disney World® Resort to enhance the guest experience with fragrance at seasonal in-park events such as the annual EPCOT® International Flower & Garden Festival in the spring.
Related Disney Posts