🍁

October 2019 Warmer & Scent of the Month

🍁
LOVE IT, WANT IT? PLACE A PRE-ORDER!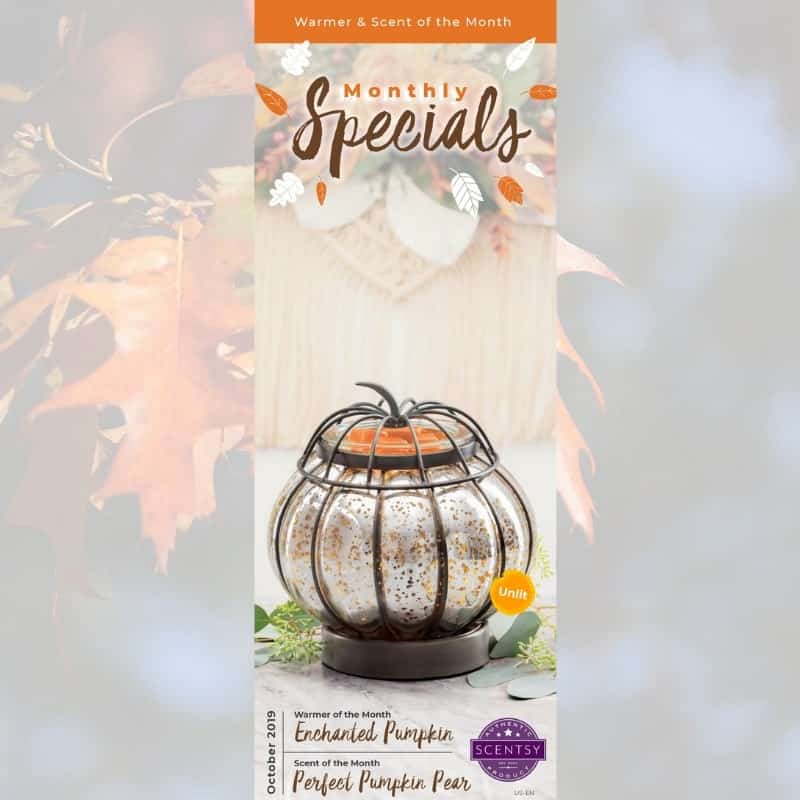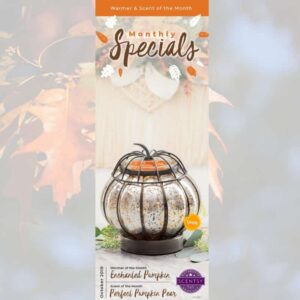 Our new Enchanted Pumpkin Warmer has no problem being the center of attention. Sitting like royalty on a dining room table or credenza, the handblown, mercury glass warmer commands a sophisticated presence. Its metal wire frame, distinctive speckles and autumn aura complete your magical kingdom.  20W, 7″ tall
$45.00 $50 ON SALE THE MONTH OF October 2019
Fall-fresh pumpkin and crisp golden pears mingle with breeze- drifting cloves and sandalwood accents.
On sale the Month of October 2019
Scentsy Bar $6, $5.40
Room Spray $8, $7.20
Scent Circle $3, $2.70
On Sale Starting October 1st through the month of October while supplies last!