💦 July 2019 Scentsy Warmer & Scent of the Month ☀️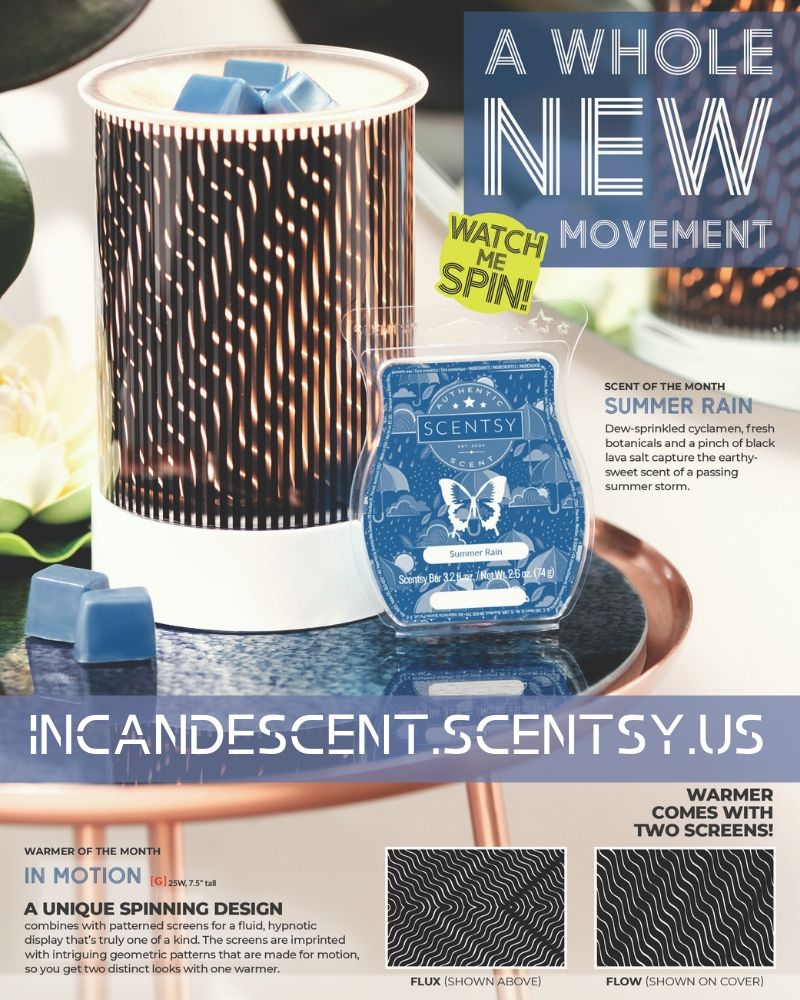 A UNIQUE SPINNING DESIGN
combines with patterned screens for a fluid, hypnotic
display that's truly one of a kind. The screens are imprinted with intriguing geometric patterns that are made for motion, so you get two distinct looks from one warmer.  Glows 7.5″T, 25W
$45.00 $50 ON SALE THE MONTH OF July 2019
Dew-sprinkled cyclamen, fresh botanicals and a pinch of black lava salt capture the earthy-sweet scent of a passing summer storm.
On sale the Month of July 2019
Scentsy Bar $6, $5.40 Room Spray $8, $7.20 Scent Circle $3, $2.70
On Sale Starting July 1st through the month of July while supplies last!
*Discounts do not apply to Combine & Save.