May 2019 Warmer & Scent of the Month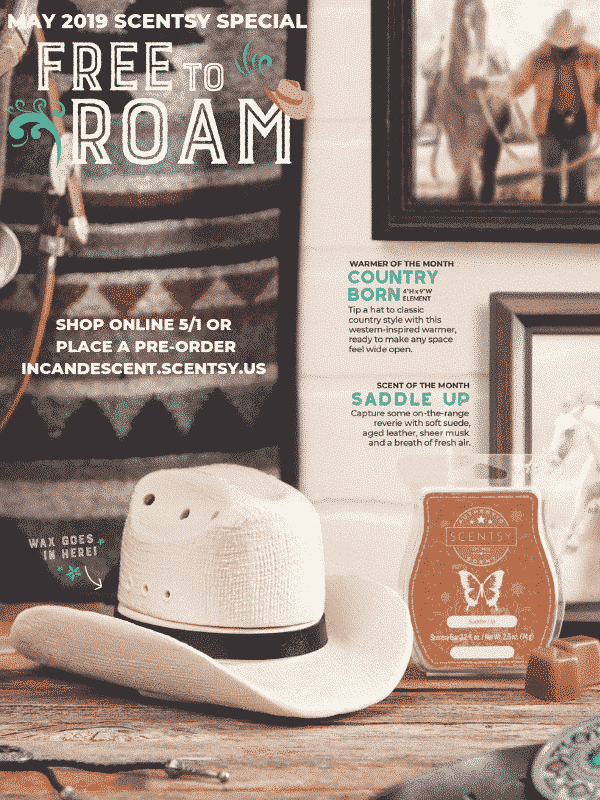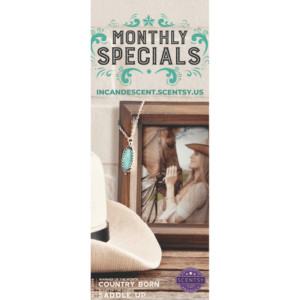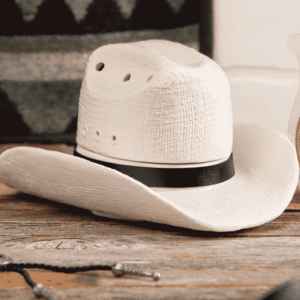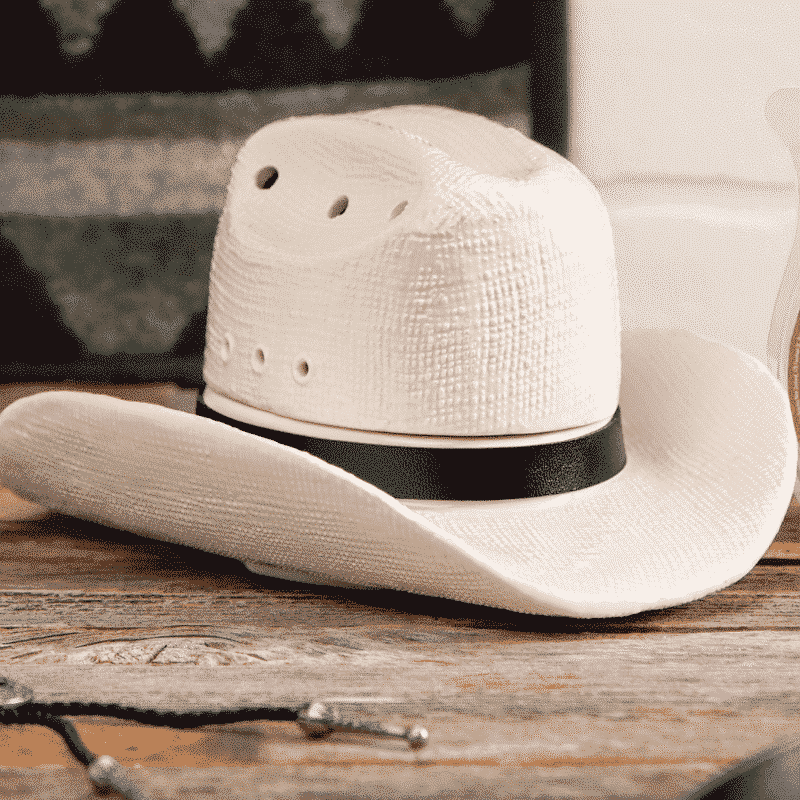 Tip a hat to classic country style with this western-inspired warmer, ready to make any space feel wide open.
$36.00 $40 ON SALE THE MONTH OF May 2019
Capture some on-the-range reverie with soft suede, aged leather, sheer musk and a breath of fresh air.
On sale the Month of May 2019
Scentsy Bar $6, $5.40 Room Spray $8, $7.20 Scent Circle $3, $2.70
On Sale Starting May 1st through the month of May while supplies last!
*Discounts do not apply to Combine & Save.