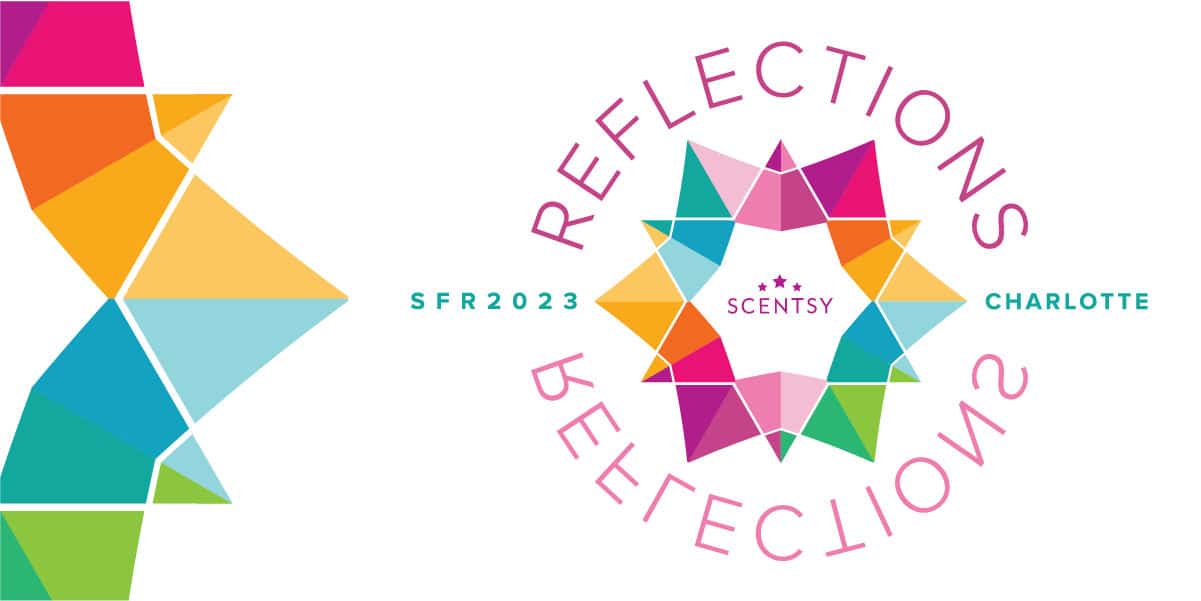 Scentsy Family Reunion 2023 – Charlotte North Carolina
July 27-29, 2023
The largest annual event is a celebration of Scentsy Spirit! Fellow Scentsy Consultants join for a high-energy, in-person event filled with entertainment and training, recognition and reveals — and so much fun! Inspiring messages and new business trainings from Consultant leaders and the home office team, and get an exclusive sneak peek of upcoming products and programs. It's the perfect way to fill your cup for a new Scentsy season!
Stay tuned for exciting reveals for Fall 2023! We will update this page (and others) as information becomes available.
Day 1 Recap:
New Fall catalog products revealed
Washer Whiffs Winners – Ocean, Coconut Cotton, and Shimmer – available this Fall
Monsters Inc Scentsy Collection available 8/21
Pink Charitable Cause Scentsy Collection for Breast Cancer – 10/1
Scentsy will be the presenting sponsor of Dumbo the Flying Elephant Attraction and a NEW guest experience, "Smellephants on Parade", located in Storybook Circus within Magic Kingdom Park at Walt Disney World Resort! To celebrate there will be a Dumbo Scentsy Collection releasing in October – details soon.
Day 2 Recap
Friends Scentsy Collection – Shop August 2023
Harvest Scentsy Collection including Mickey Mouse Jack O Lantern Warmer – Shop 9/1
Harvest Favorites Warmers Collection – Shop 9/11
New! 2023 Villains Scentsy Collection – Shop 9/18
Holiday Scentsy Collection including NEW Christmas with Disney Warmer – 10/1
Holiday Favorites Scentsy Collection – 10/16
Holiday Scentsy Bricks – 10/16
Christmas at Hogwarts Scentsy Warmer – 10/23
Limited Edition Holiday Scentsy Warmer Swirling Snowman – 11/1
Scentsy Scents of the Season – 11/1
Christmas Cottage Scent-Spirations Collection – 11/13
Willy Wonka Scentsy Wax Collection – 11/13
Hogwarts Houses Mini Scentsy Warmers | Harry Potter Scentsy Buddy – 11/20
Day 3 Recap
Scentsy Incentive Trips for 2024
Global Oahu Hawaii trip
Global Top 50 Bora Bora trip
Scentsy Global Family Reunion – Orlando Florida
What is Scentsy Family Reunion:
Scentsy Family Reunions are annual events held by Scentsy for its consultants and their families. They are typically held in different locations each year and provide an opportunity for consultants to come together to celebrate their success, learn new business strategies, and connect with other members of the Scentsy community.
At Scentsy Family Reunions, attendees can participate in a variety of activities and events, such as workshops, training sessions, and recognition ceremonies. There are also opportunities to network with other consultants and learn from top-performing leaders within the Scentsy organization. There are product reveals for the upcoming Fall catalog season and more.