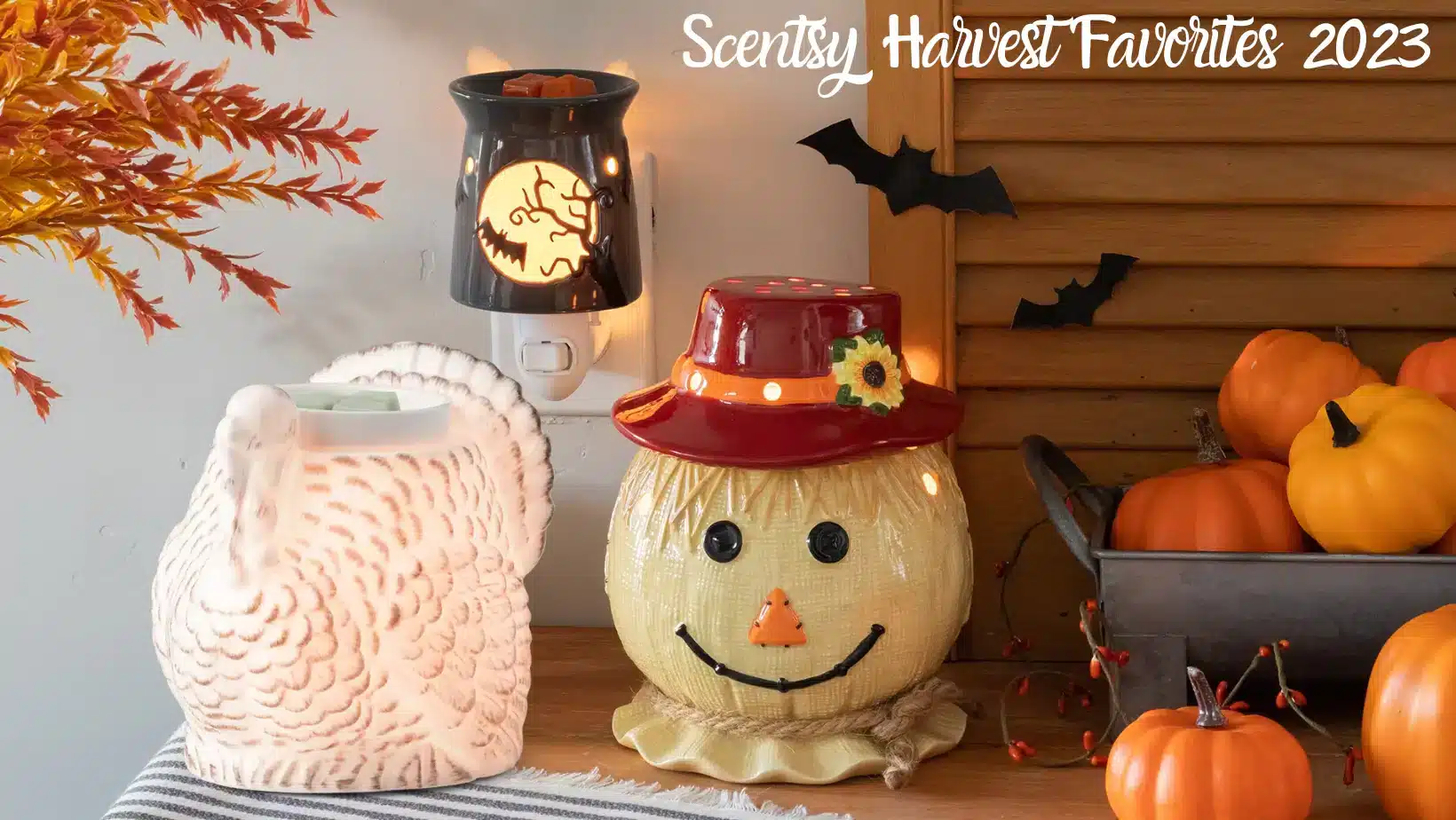 Harvest & Halloween Favorites Scentsy Warmer Collection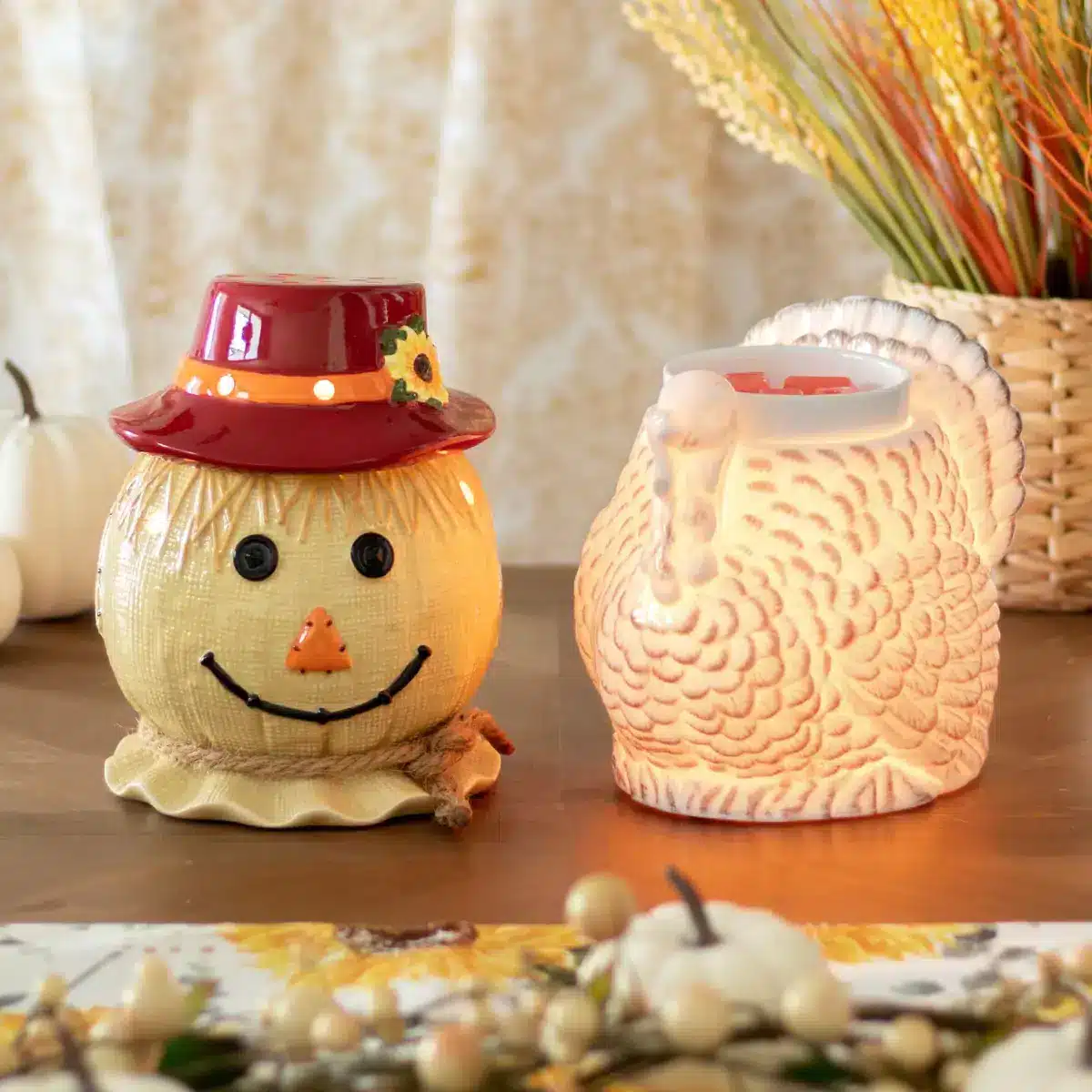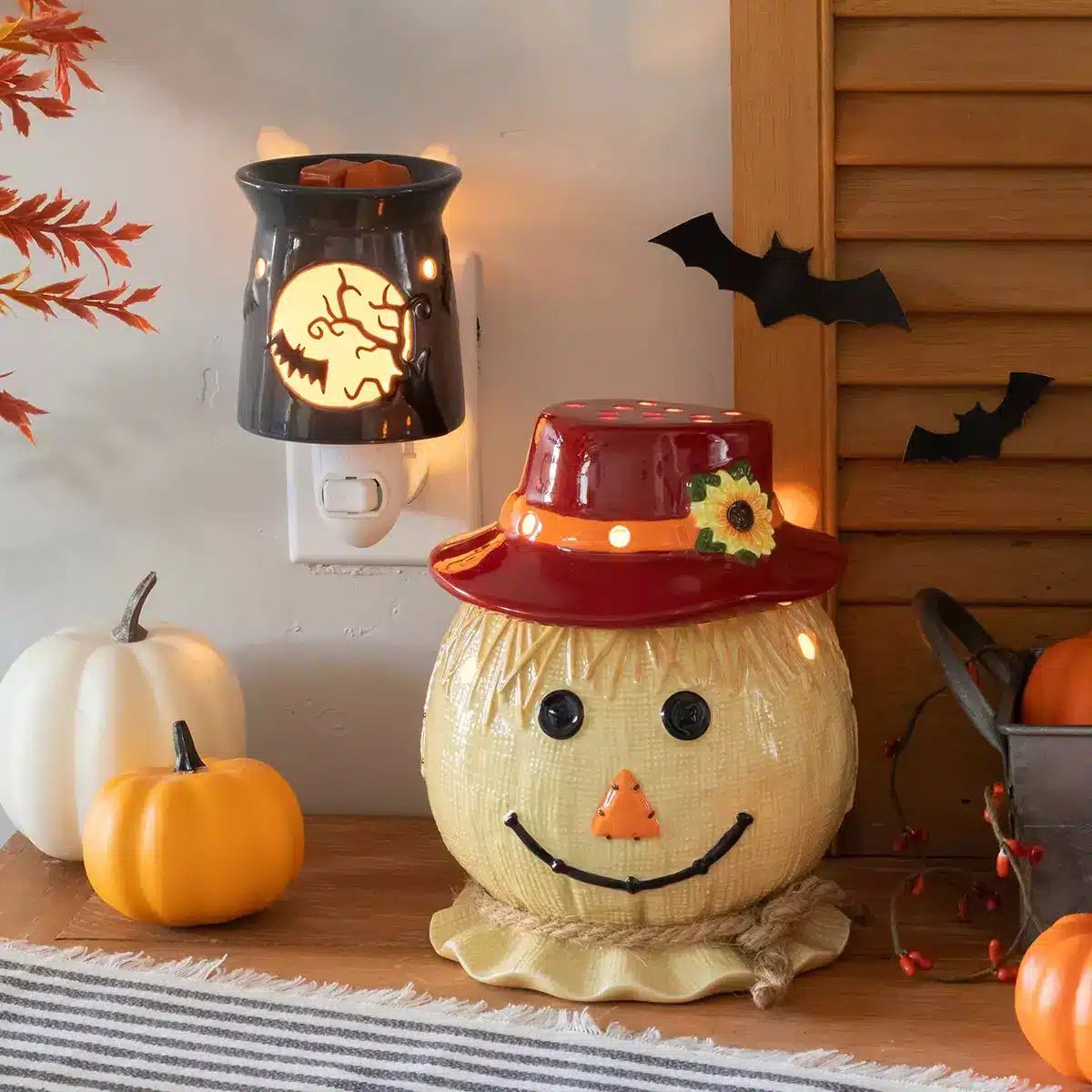 Magic whispers in the air, monsters might be real and pumpkins glow in the velvet darkness. Scentsy is capturing the nostalgia and intriguing fun of the season with the Harvest Favorites Collection.
These fan-fave warmers come from deep in the Scentsy vault just in time to bring sentimental seasonal sales. It's a retro return to seasons past! Think patchwork scarecrows, classic turkeys and eerie full moons!

Tom the Turkey Scentsy Warmer, $45
Scarecrow Scentsy Warmer, $55 (SOLD OUT)
Fright Night Mini Scentsy Warmer, $25