NEW! Scentsy – Disney Villains Collection | Villains All The Rage Scentsy Warmer & Scents | Fall 2021
NEW! 2021 Disney Villains – Scentsy Collection
New products coming soon – Fall 2021
New 2021 Villains All the Rage Scentsy Warmer featuring Maleficent, Cruella, Scar, Evil Queen, Ursula, and Hades
New Scentsy Fragrance – Dark & Devious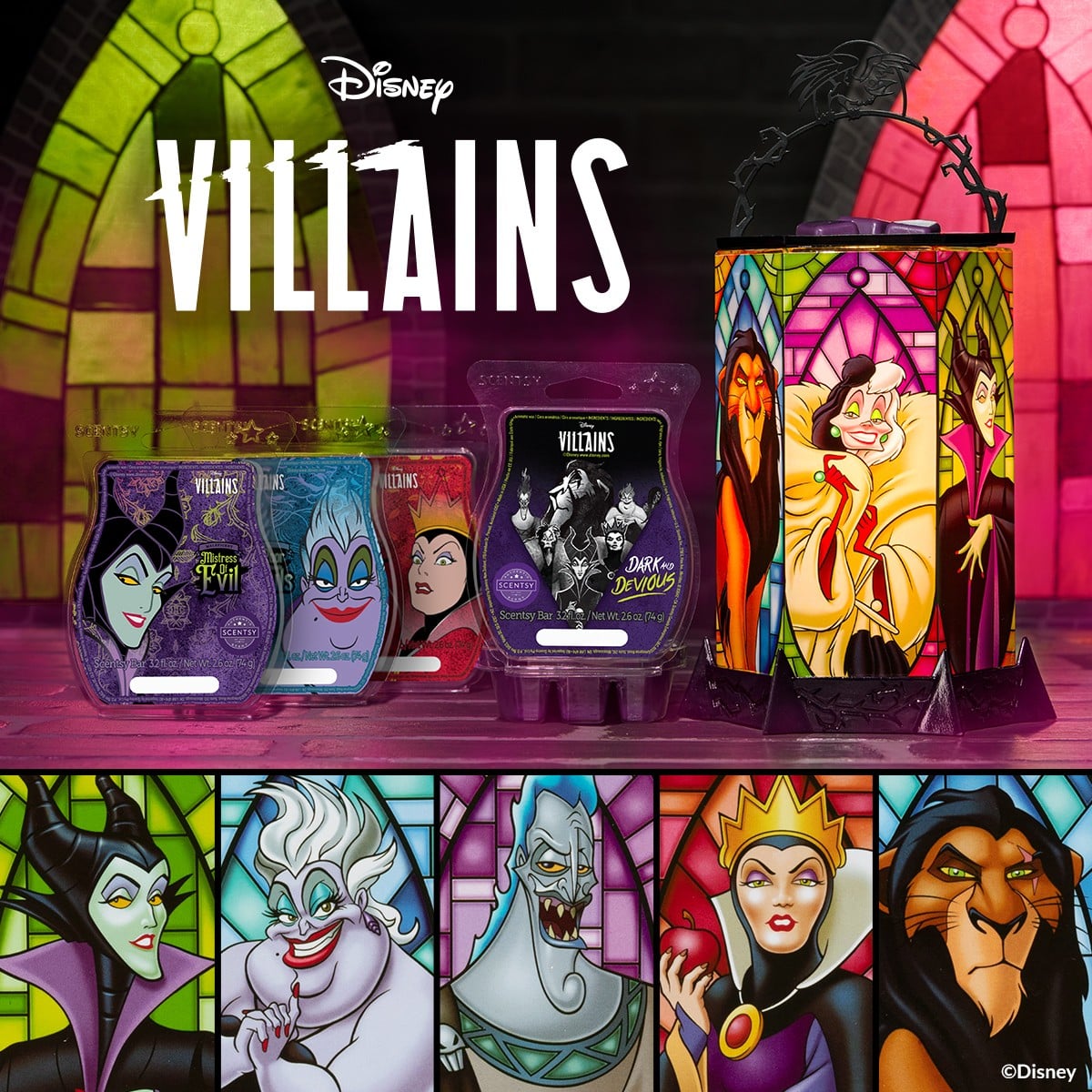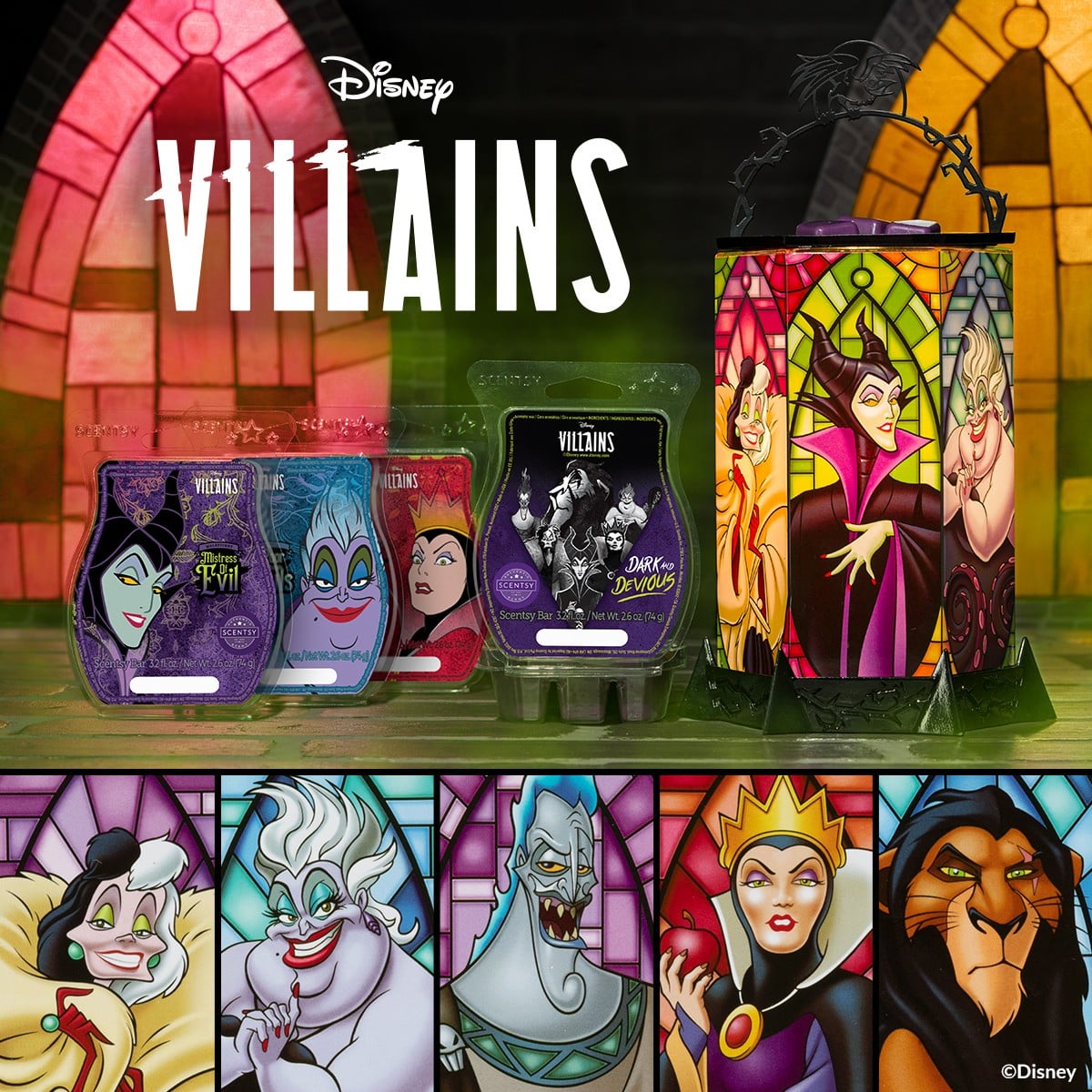 Current Warmer in clearance through 7/30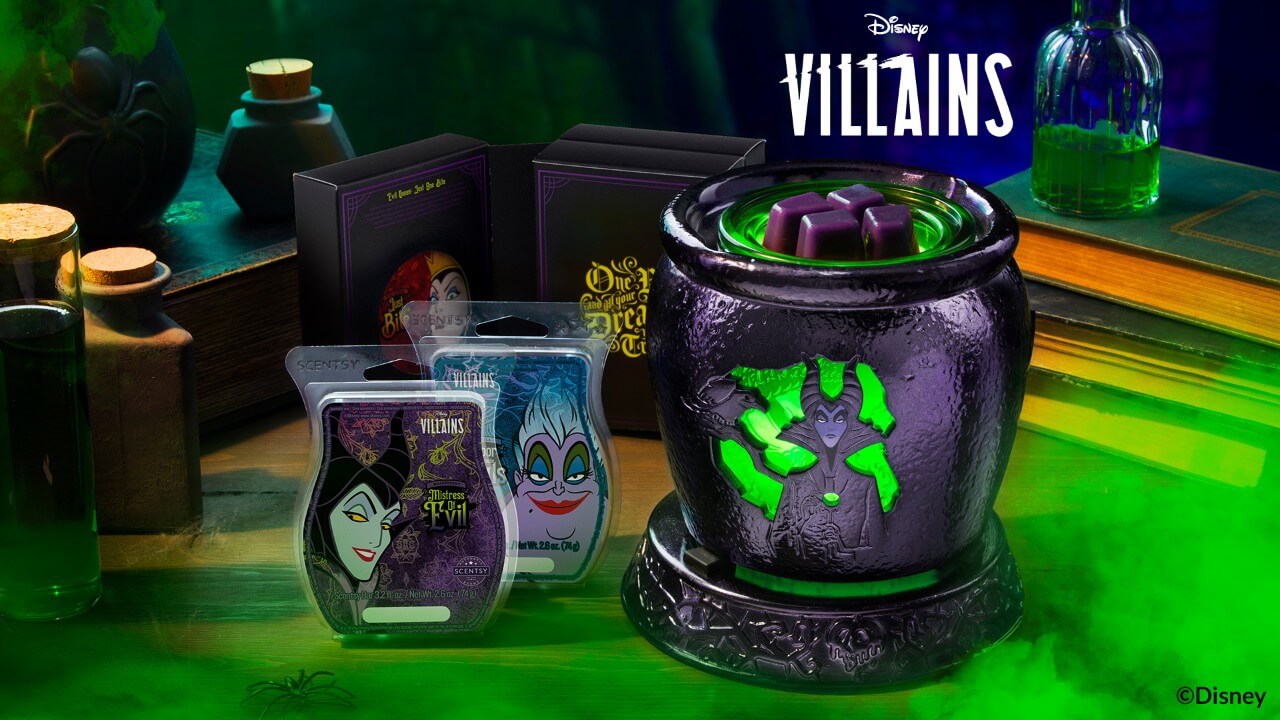 Disney Villains – Scentsy Warmer featuring Maleficent, Ursula, and Evil Queen (on clearance)
Disney Villains – Scentsy Warmer,  ON SALE $52.50
The Evil Queen, Maleficent and Ursula the Sea Witch are etched in fine detail onto a cauldron perched atop a bed of twisted thorns. Images on the interior sleeve reveal more of each character's story, and the included green light bulb adds an eerie effect. Just beware the poison apple in the dish! This is one warmer with three sides to spotlight your favorite Villain.
Warmer height: 6 inches tall
Disney Villains Wax Collection
Evil Queen: Just One Bite — The temptation is too much to resist when poisoned apple hidden deep in forest woods blends with warm cinnamon and menacing black molasses.
Maleficent: Mistress of Evil — The beauty of gardenia meets malevolent musk, while juicy blood orange drips over satsuma plum for the sweetest revenge.
Ursula: Poor Unfortunate Souls — An alluring potion of wild blackberry, scarlet raspberry and bubbly goji berry wrapped up in vengeful vanilla silk will leave you spellbound.