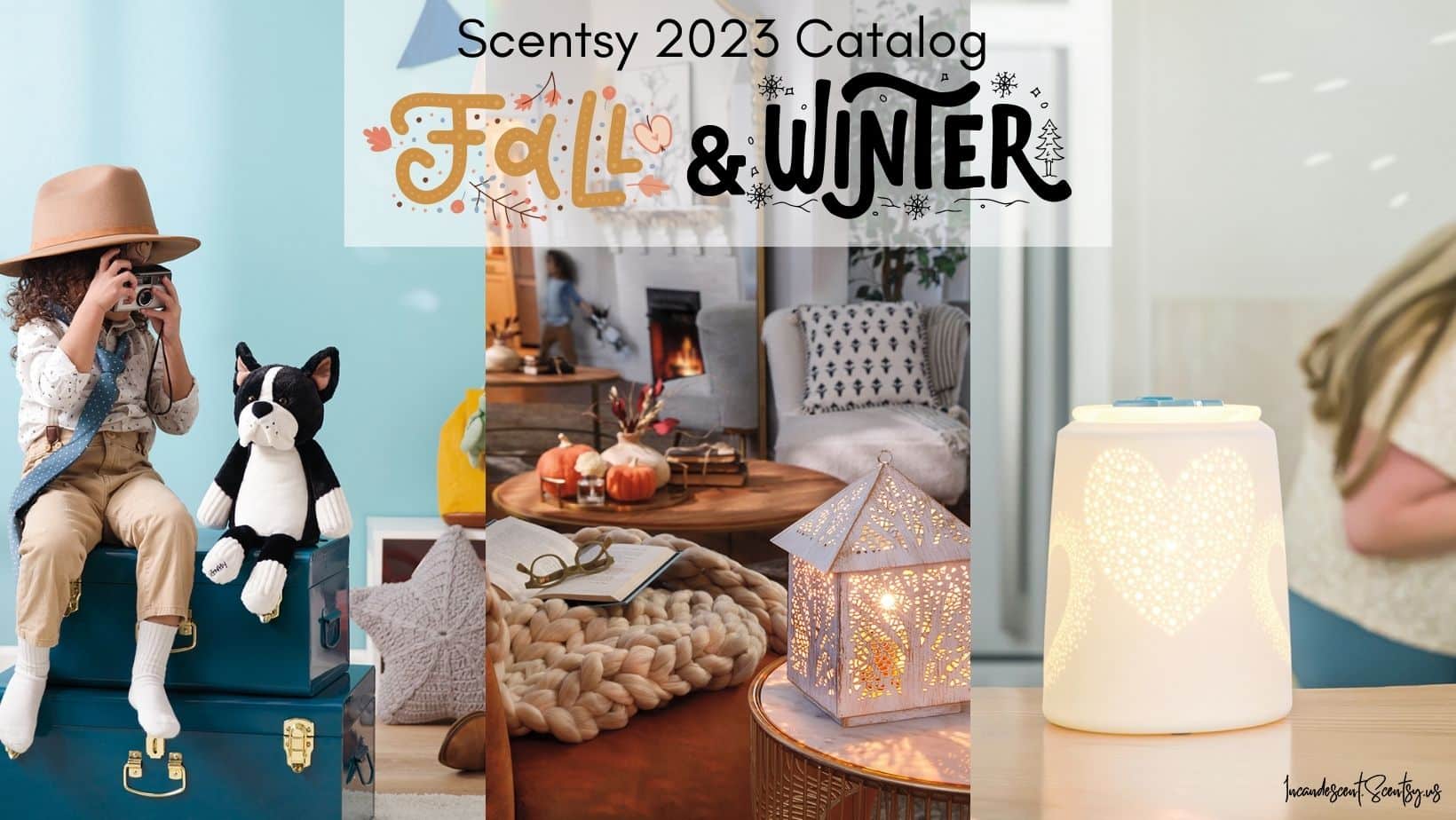 Scentsy 2023 Fall Winter Catalog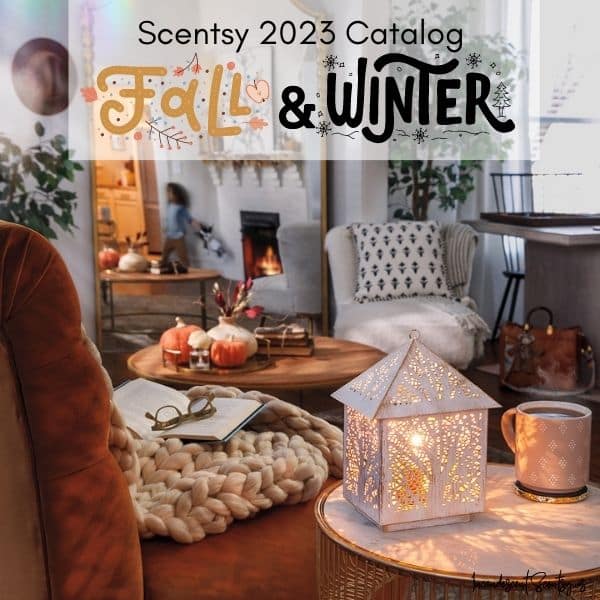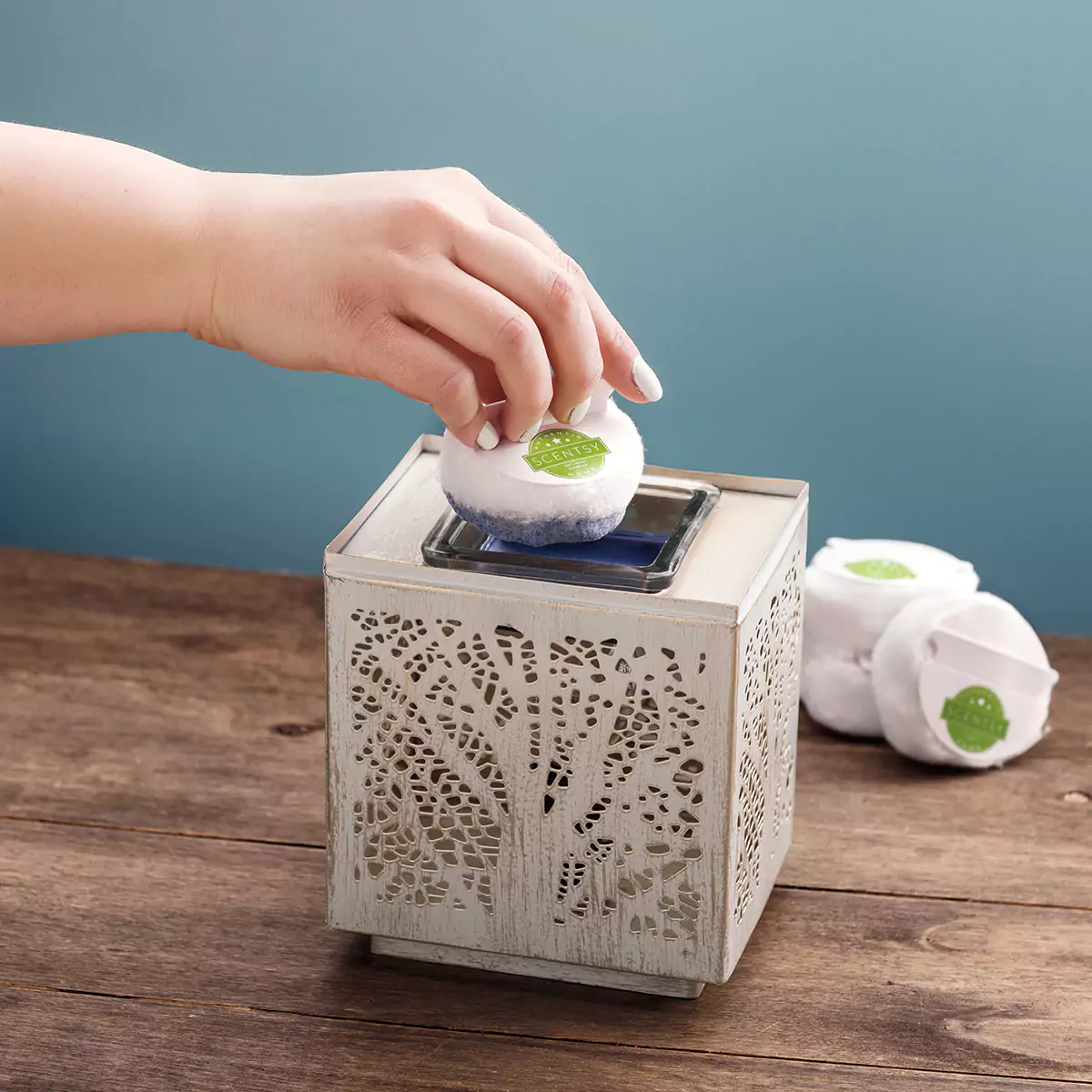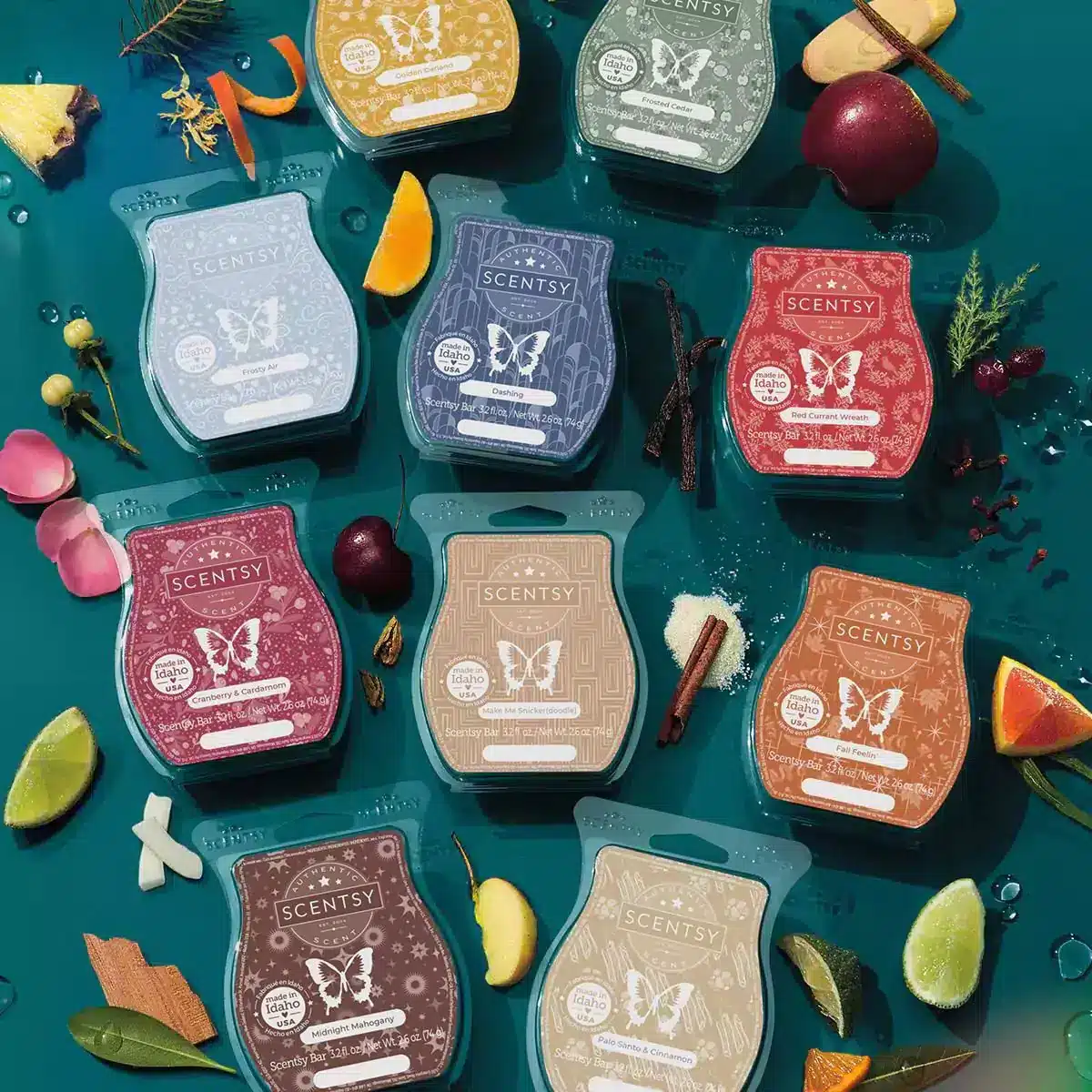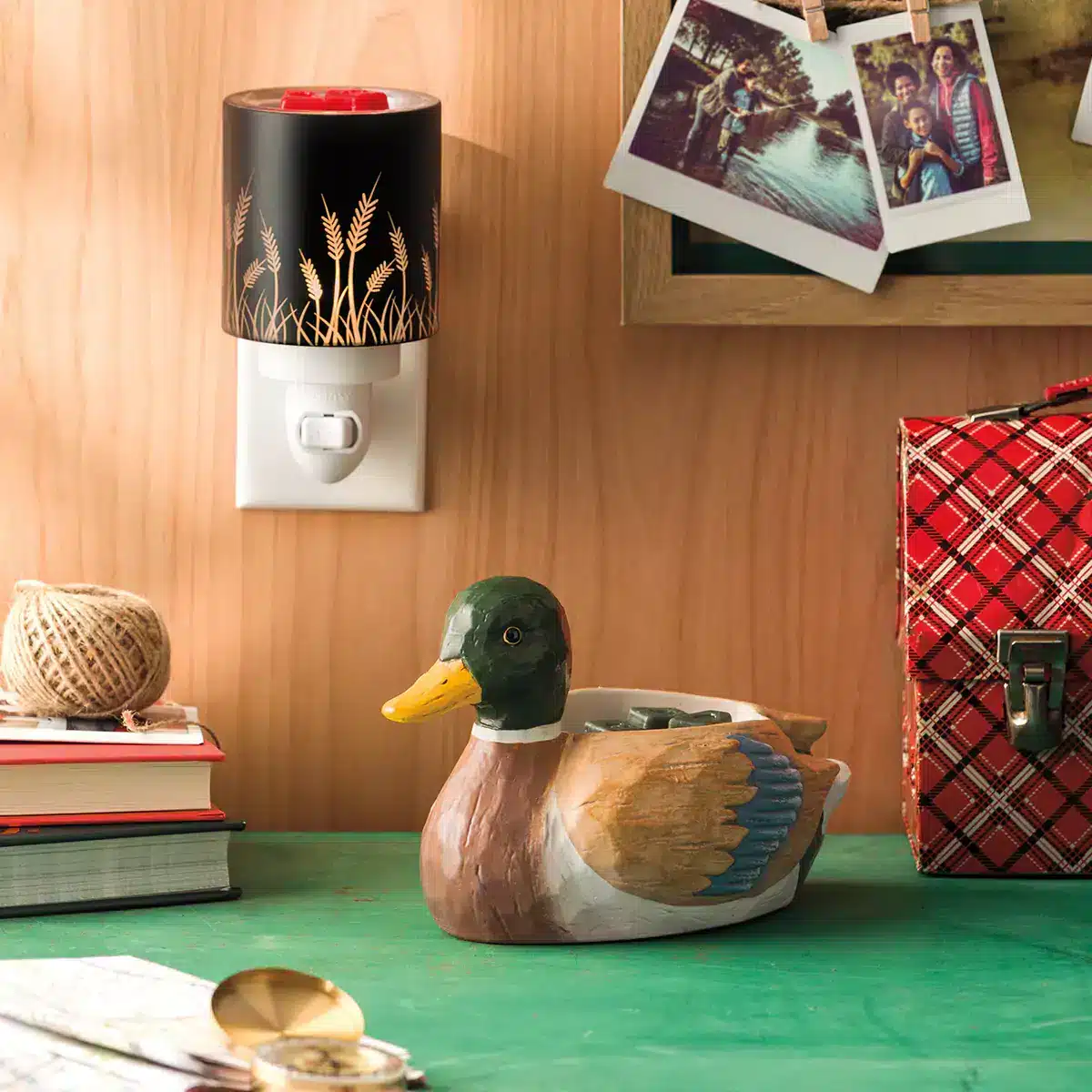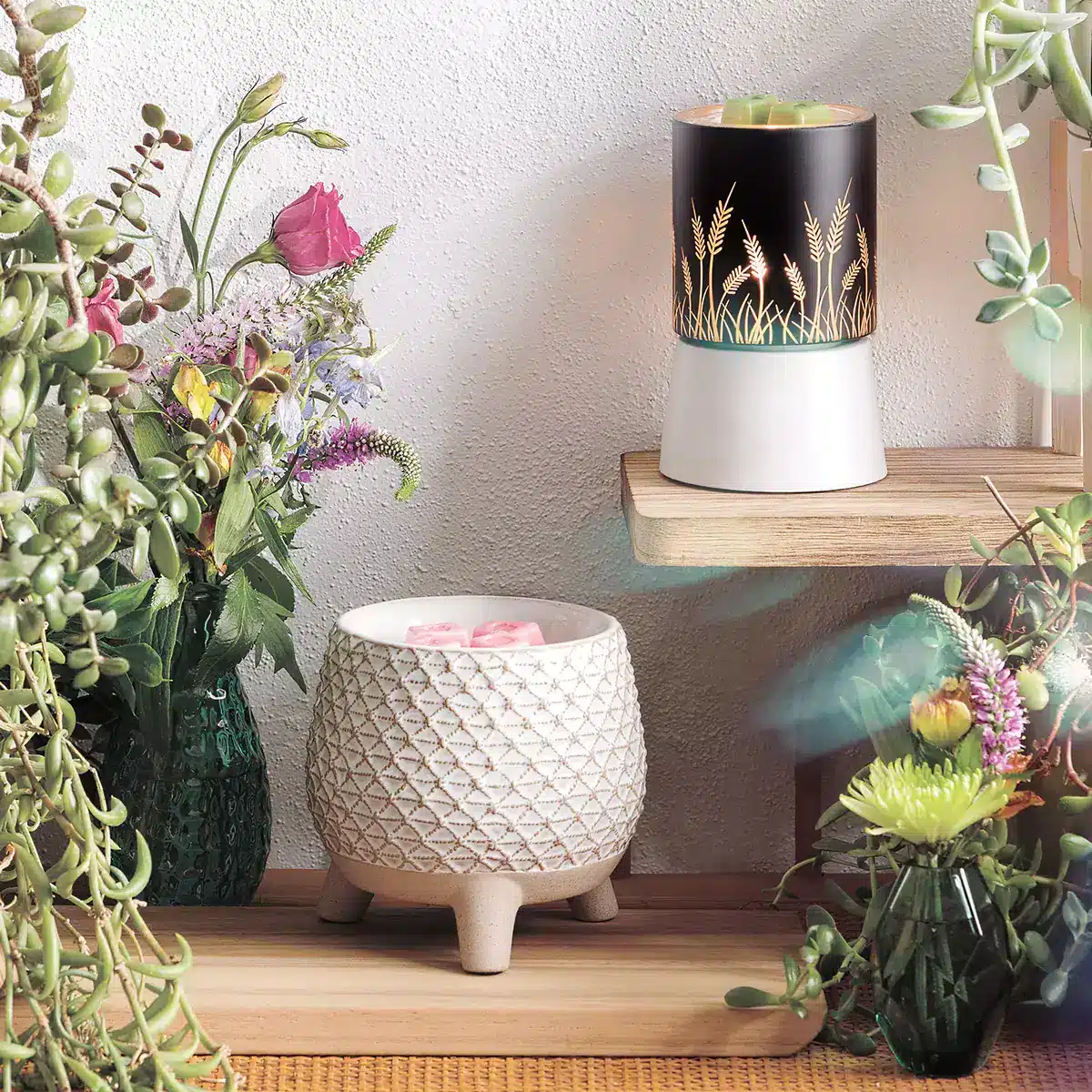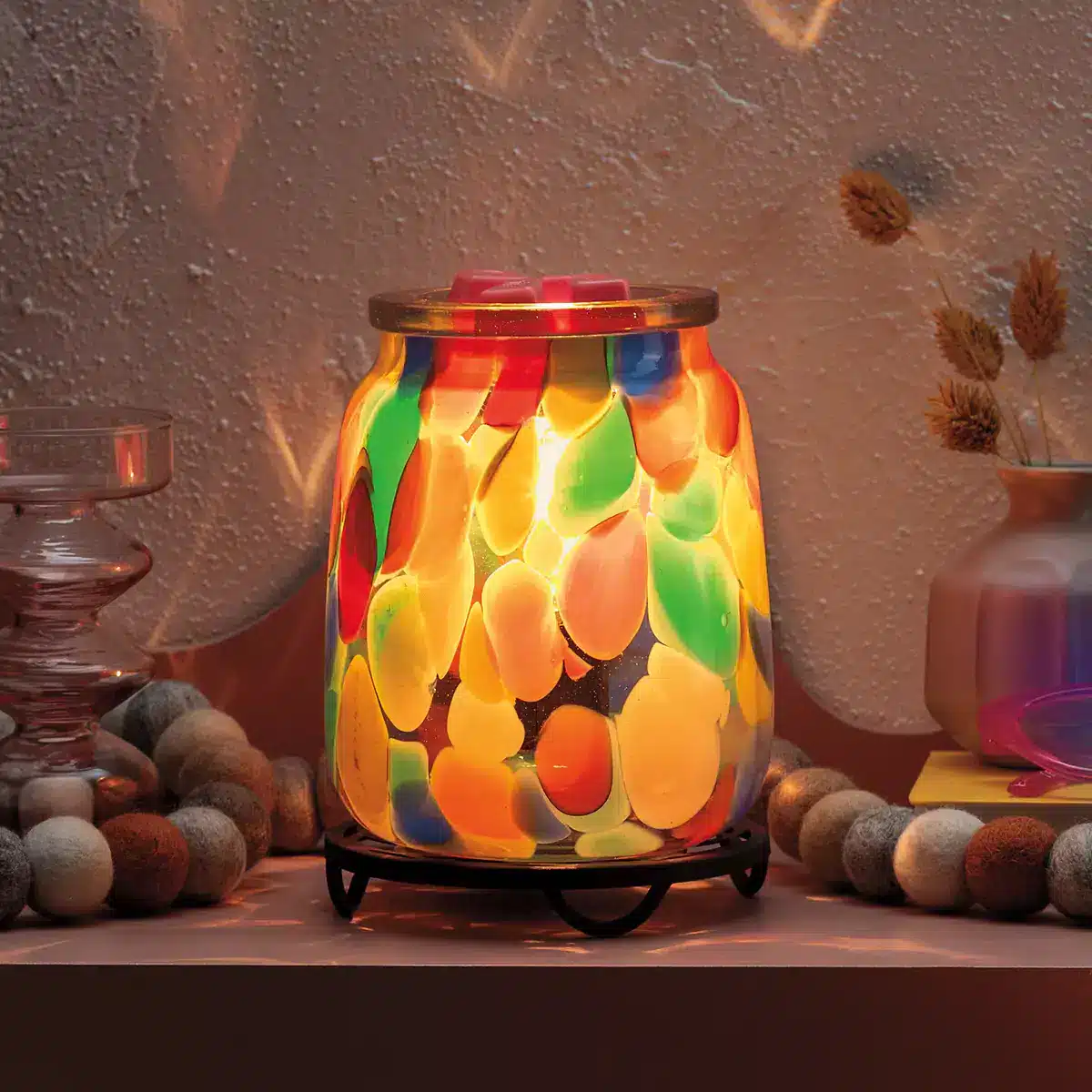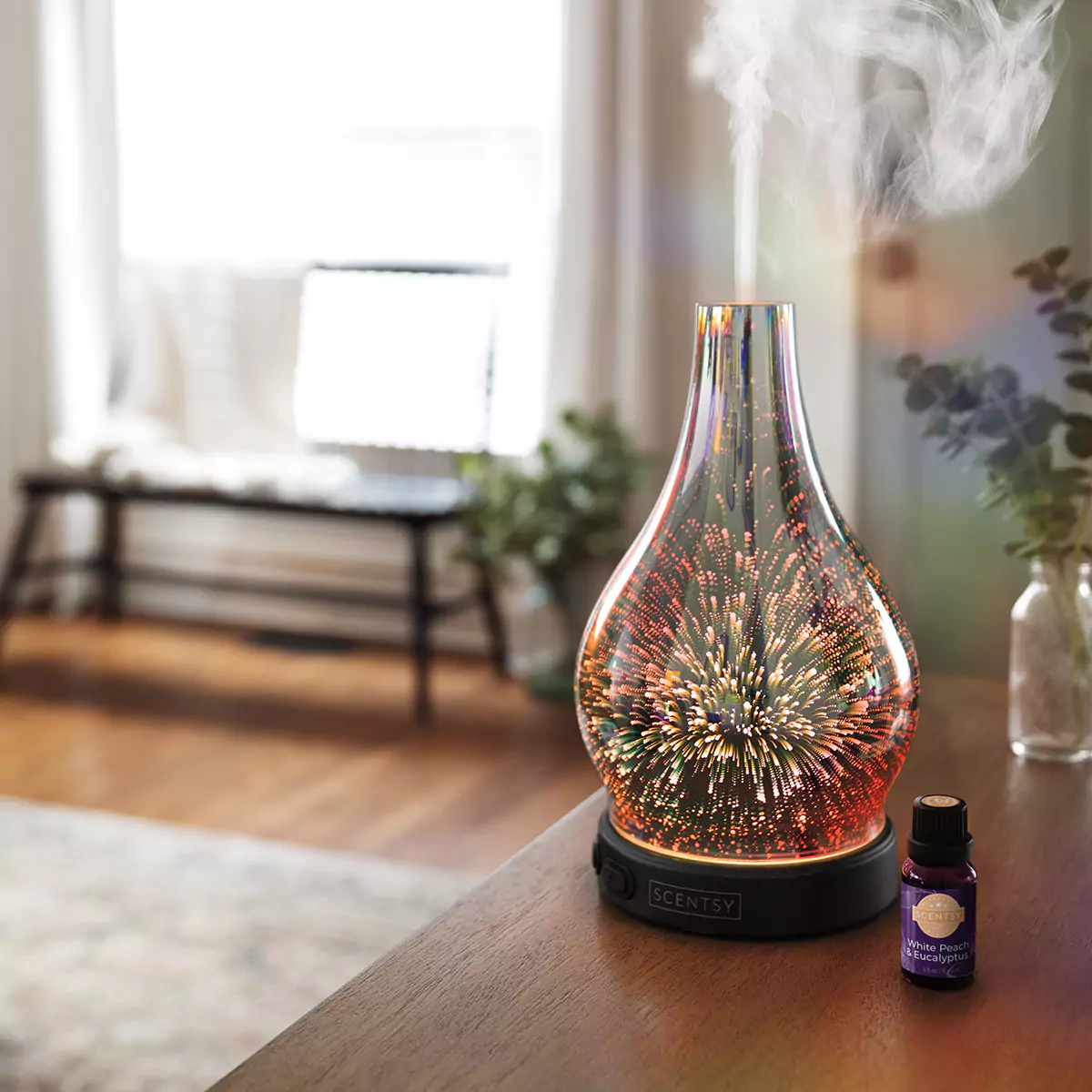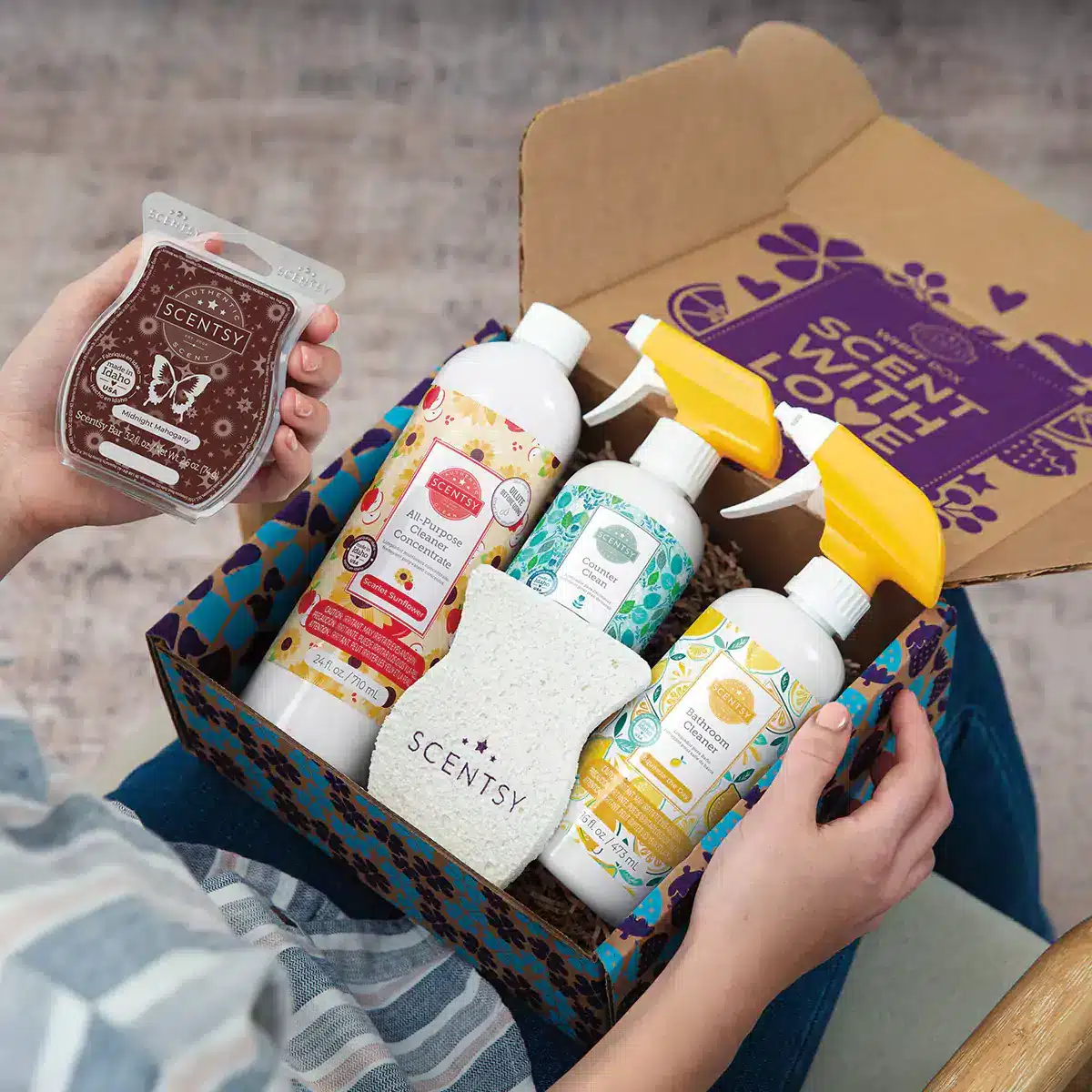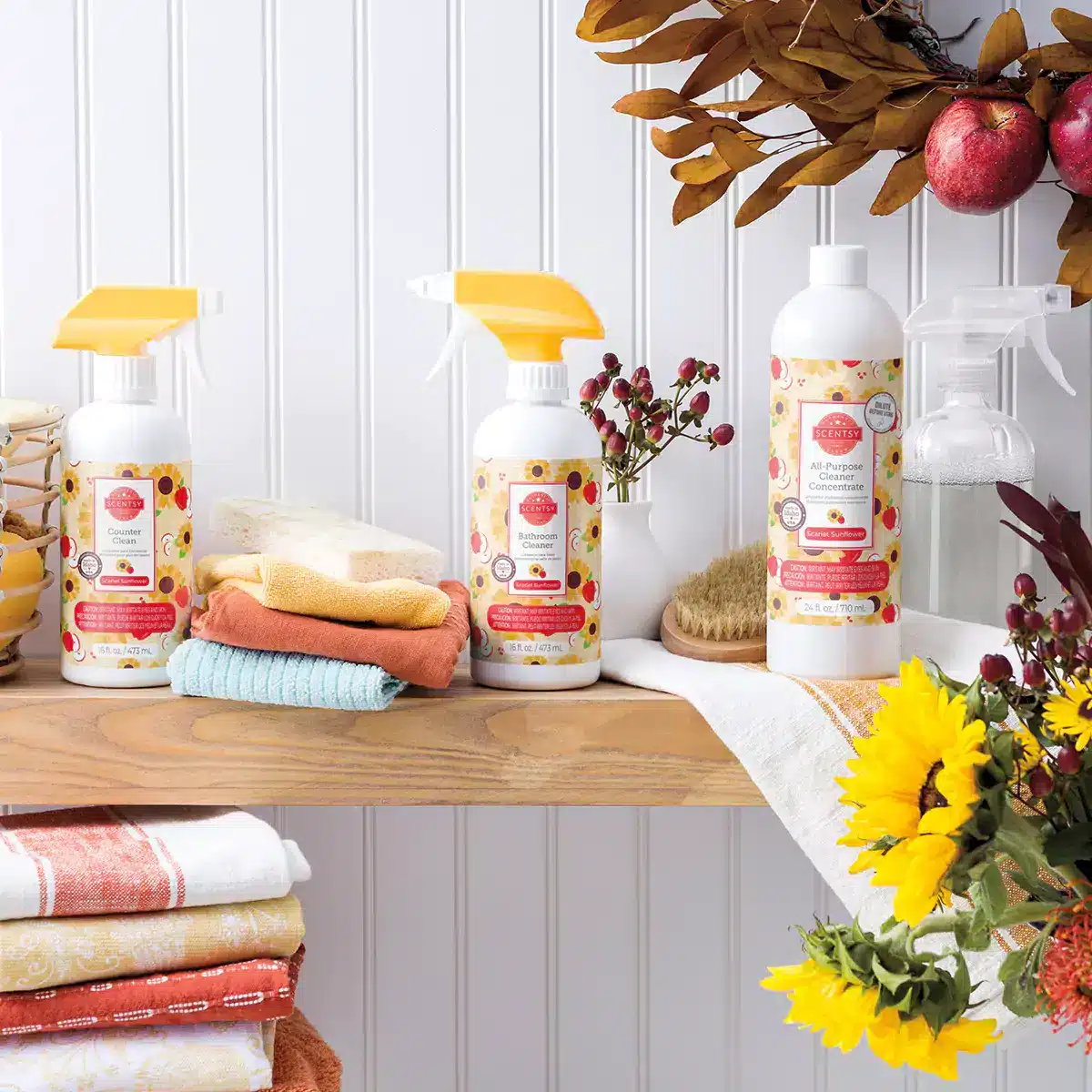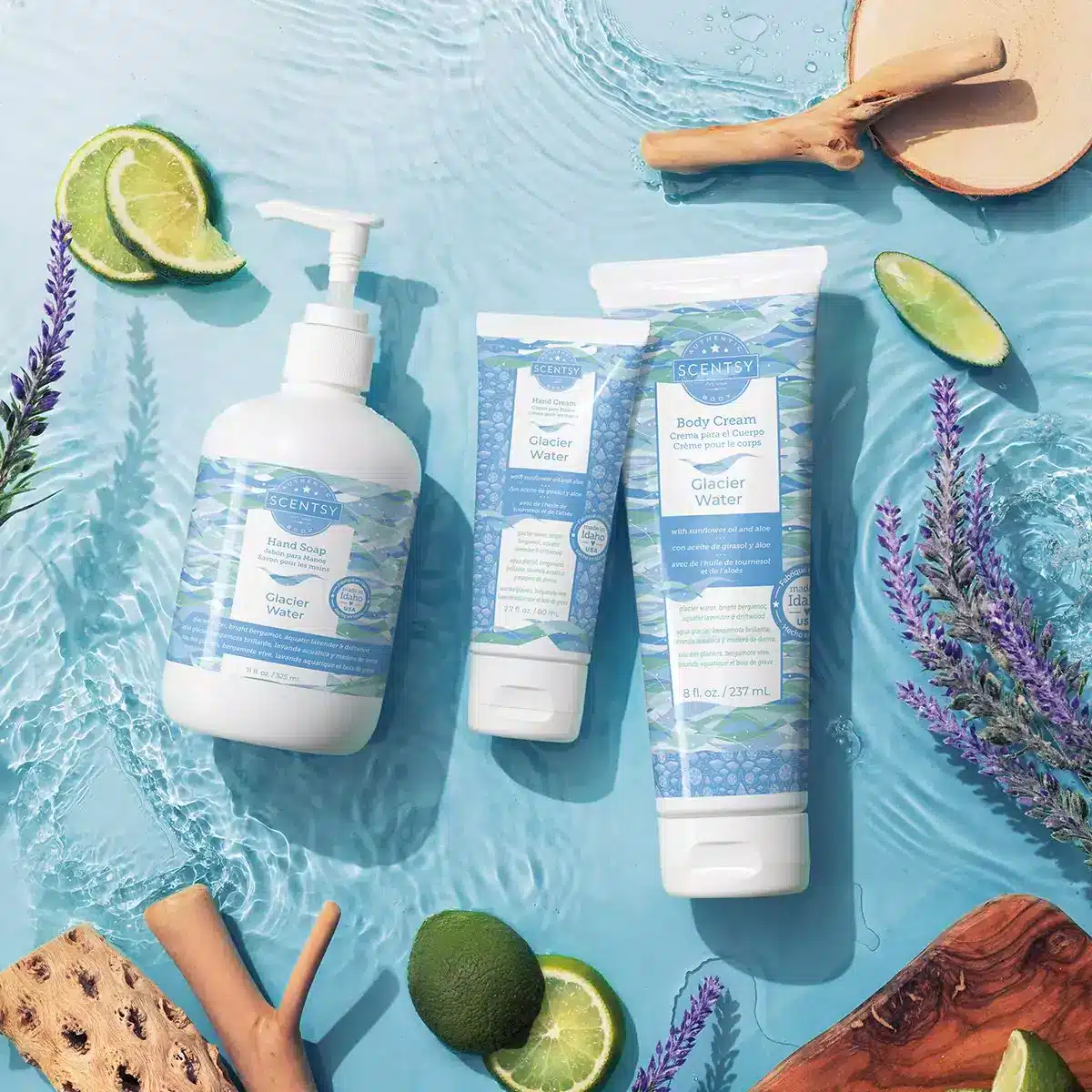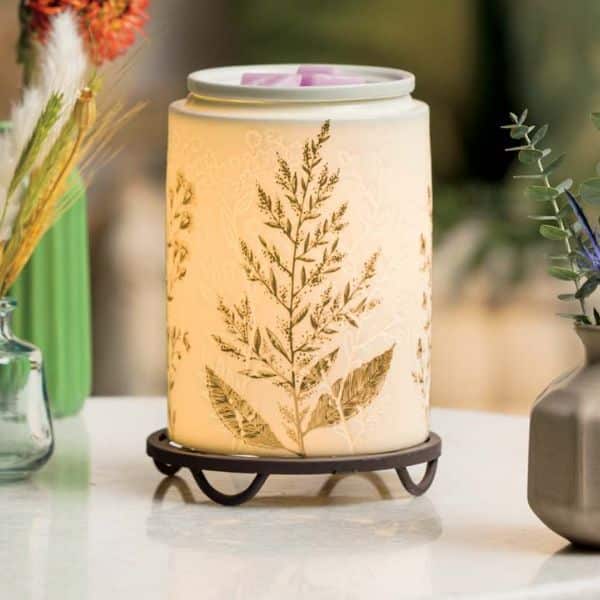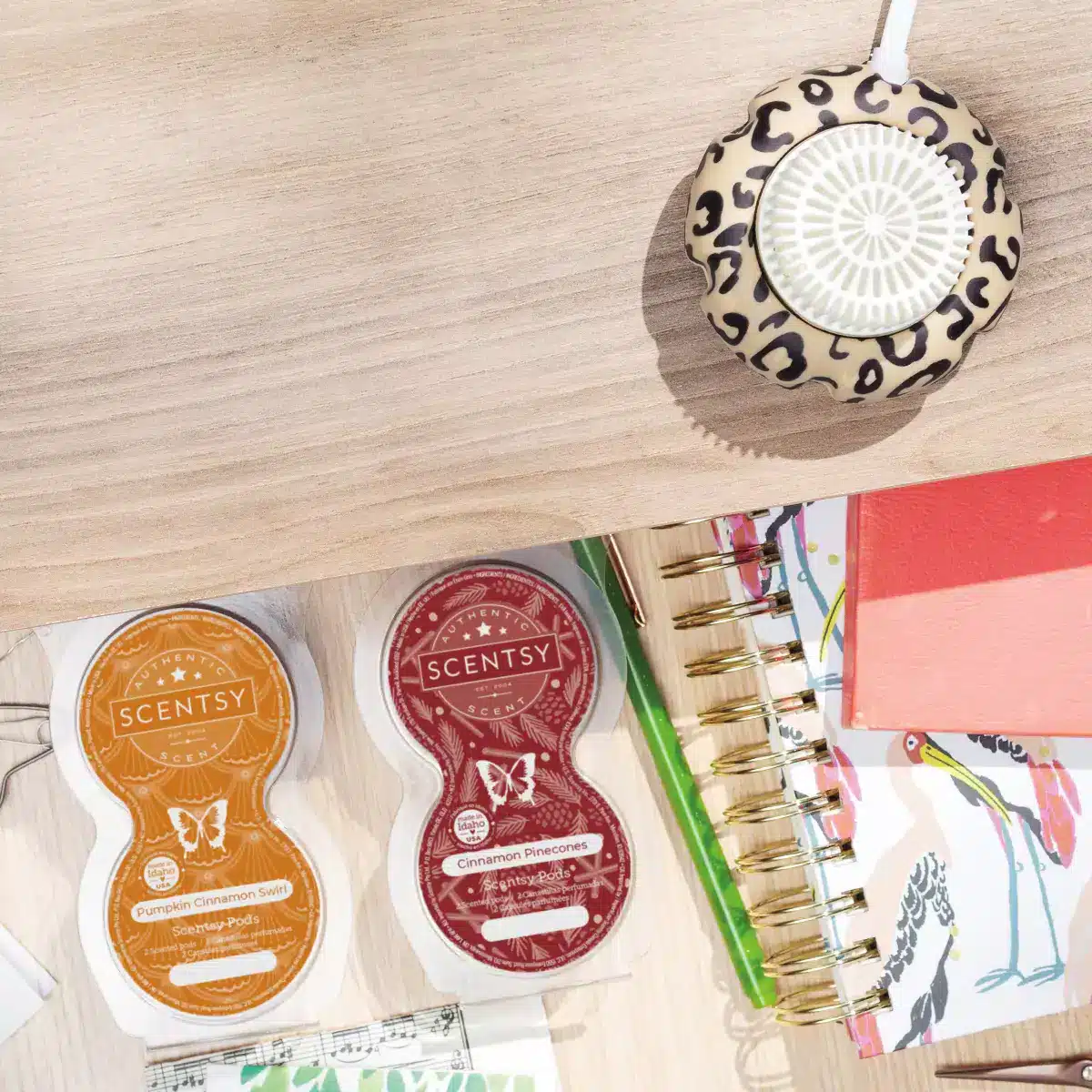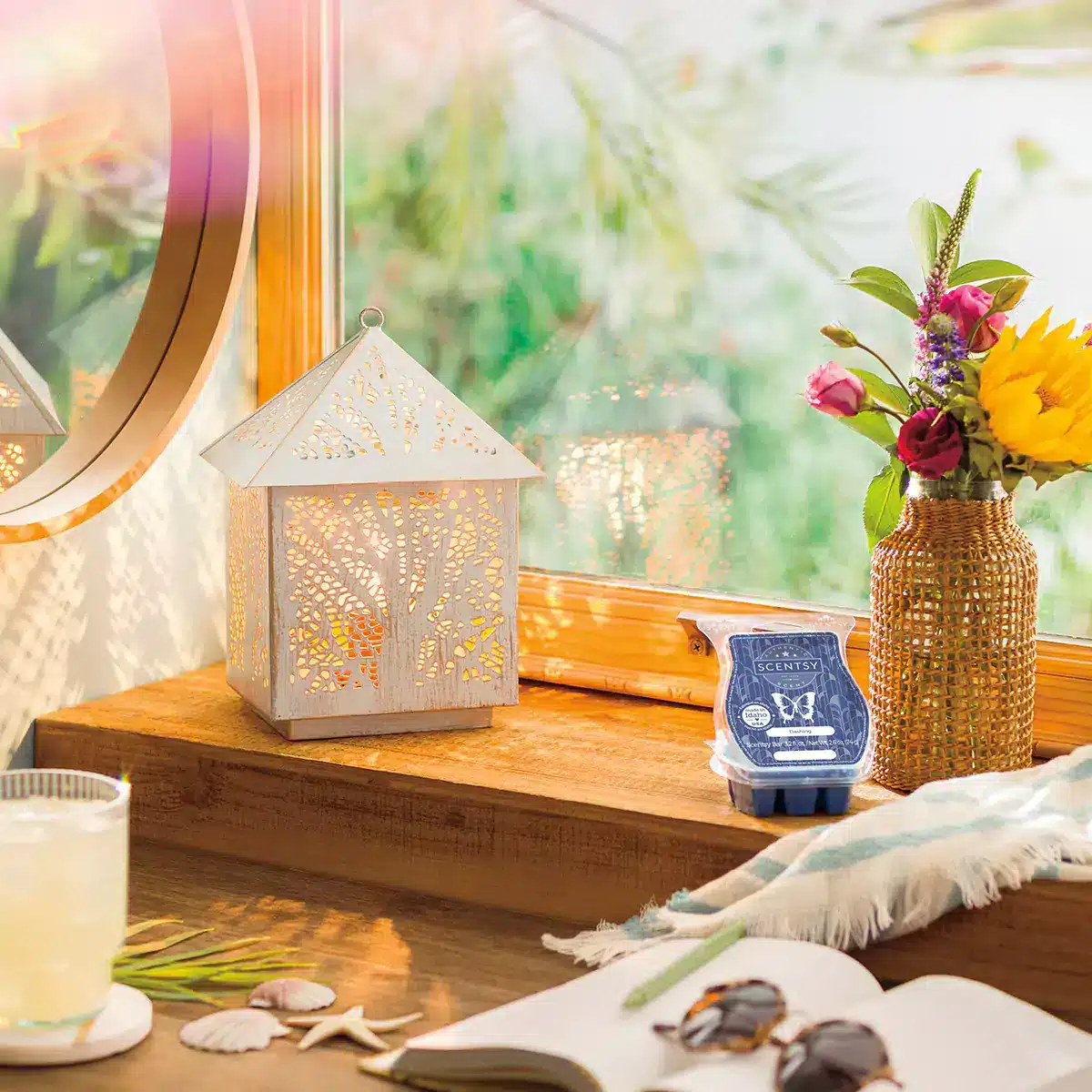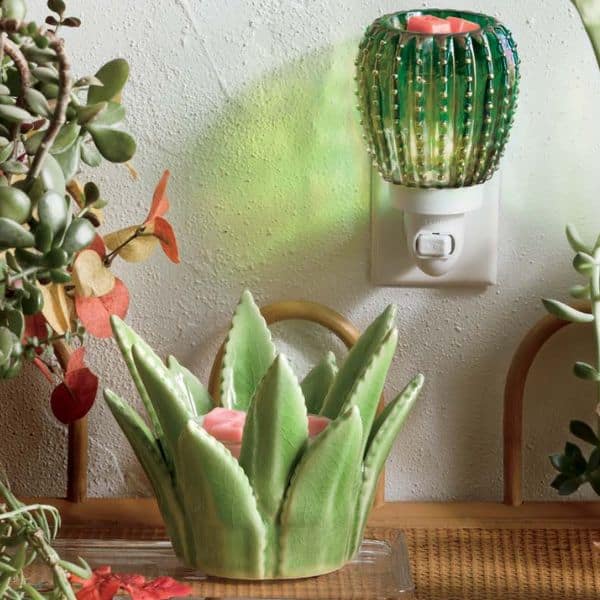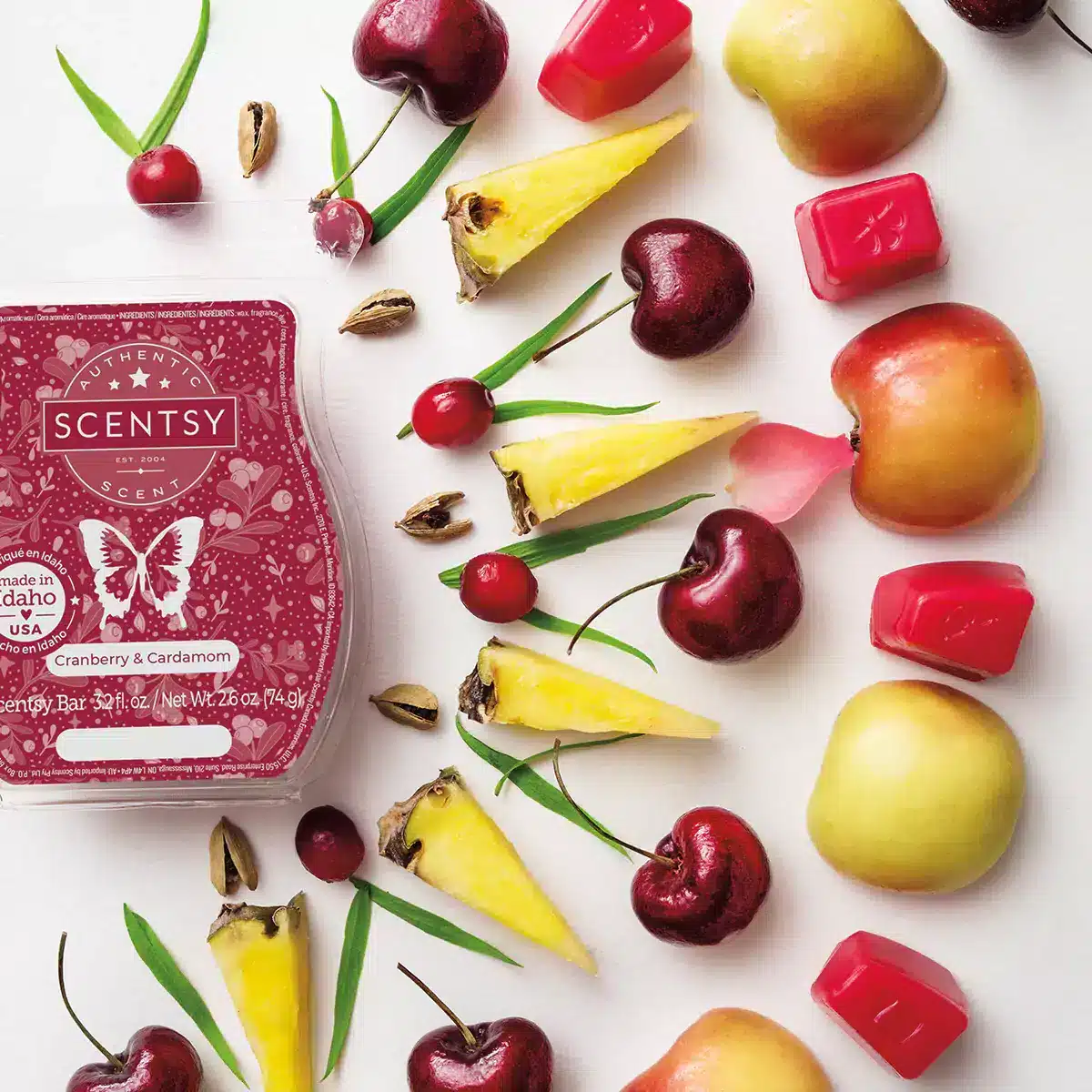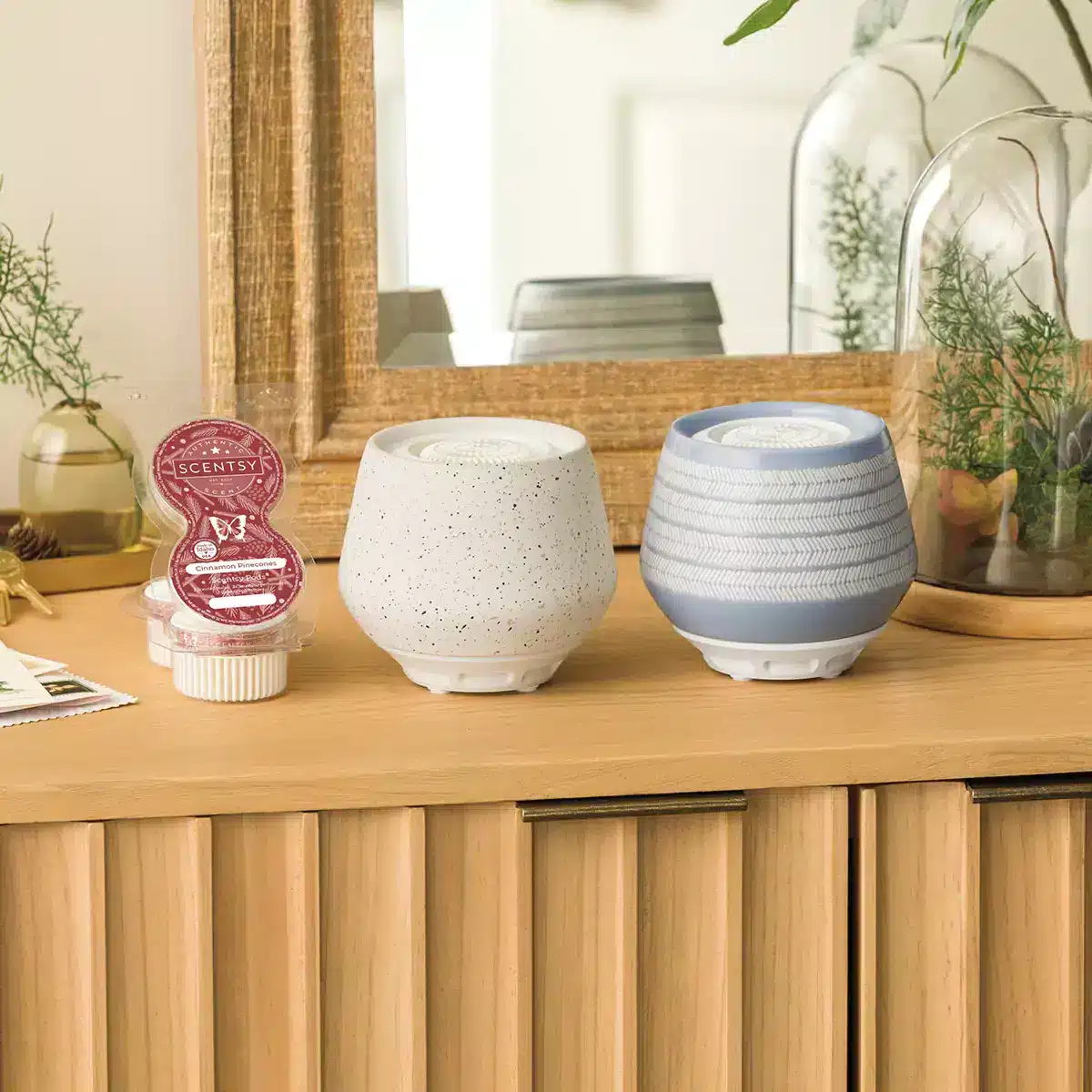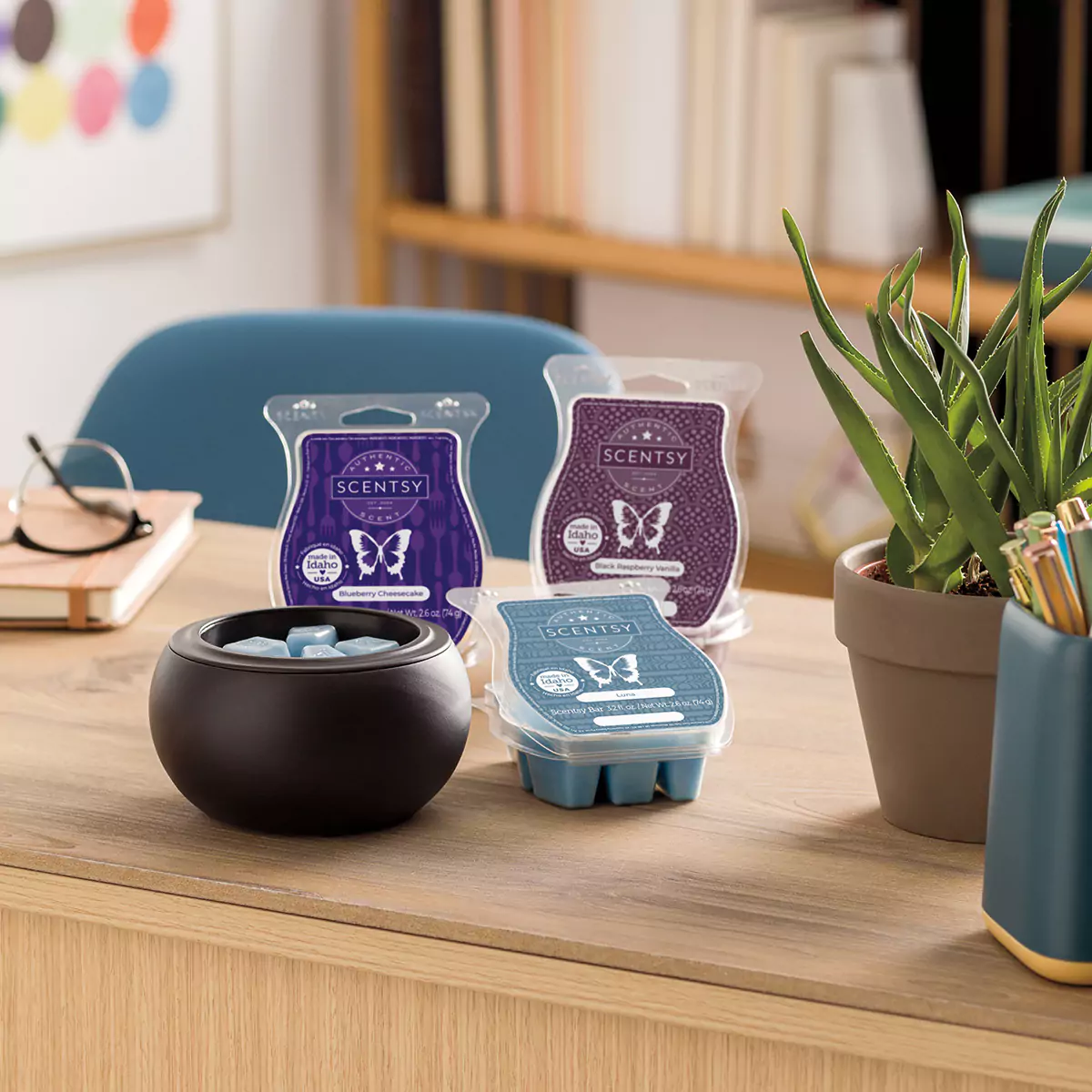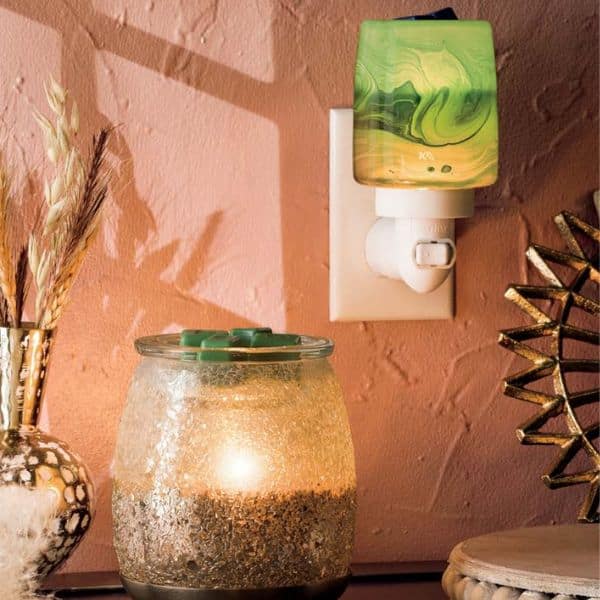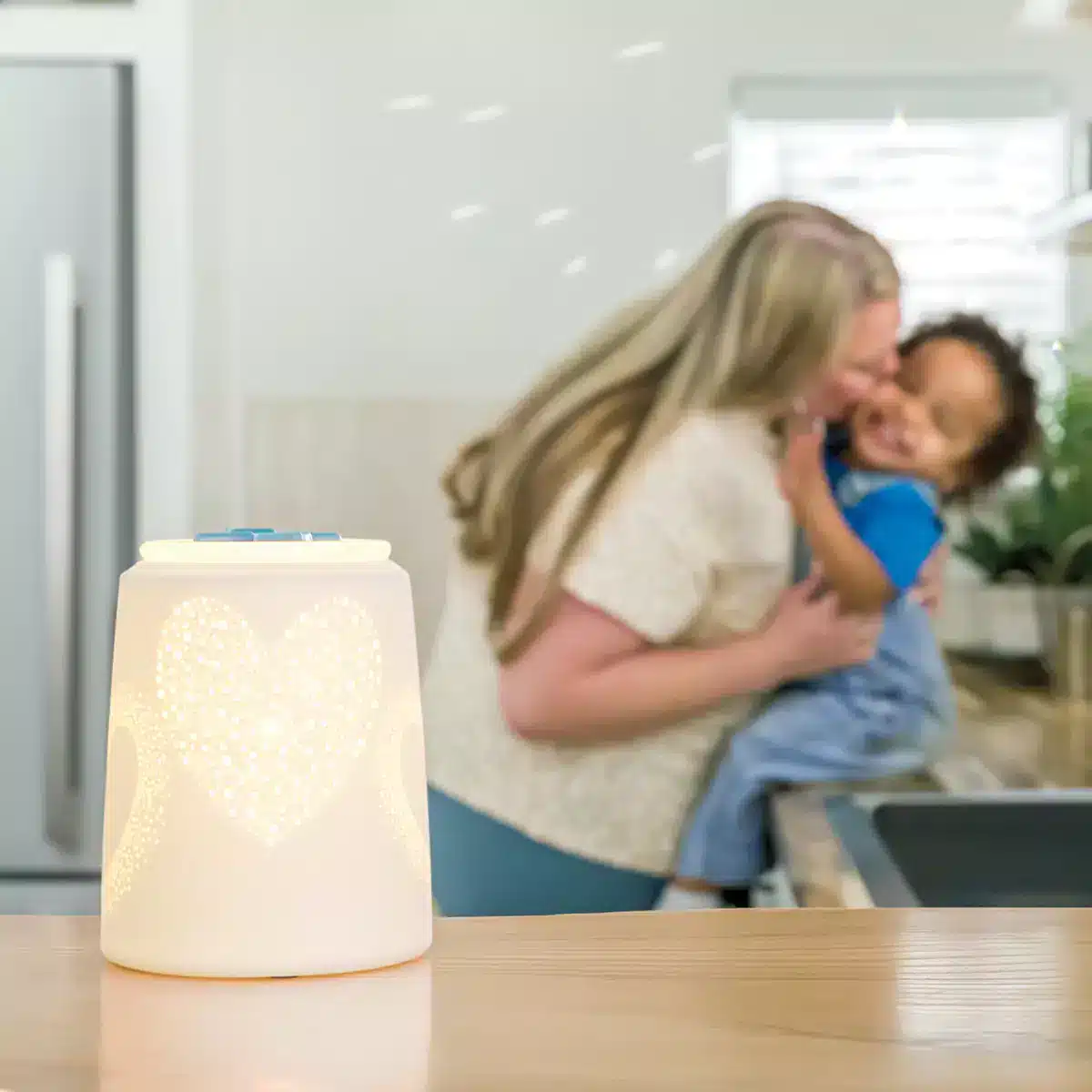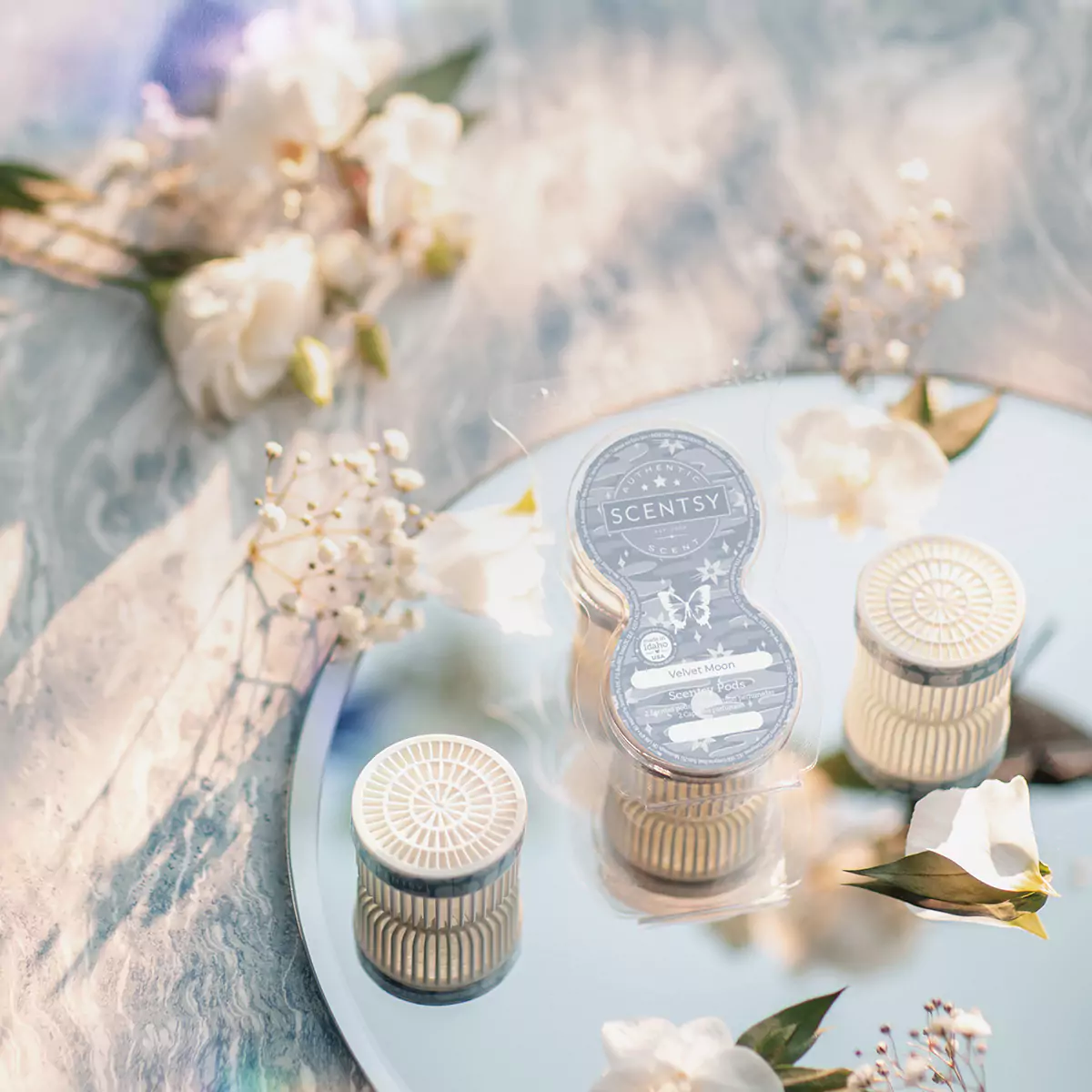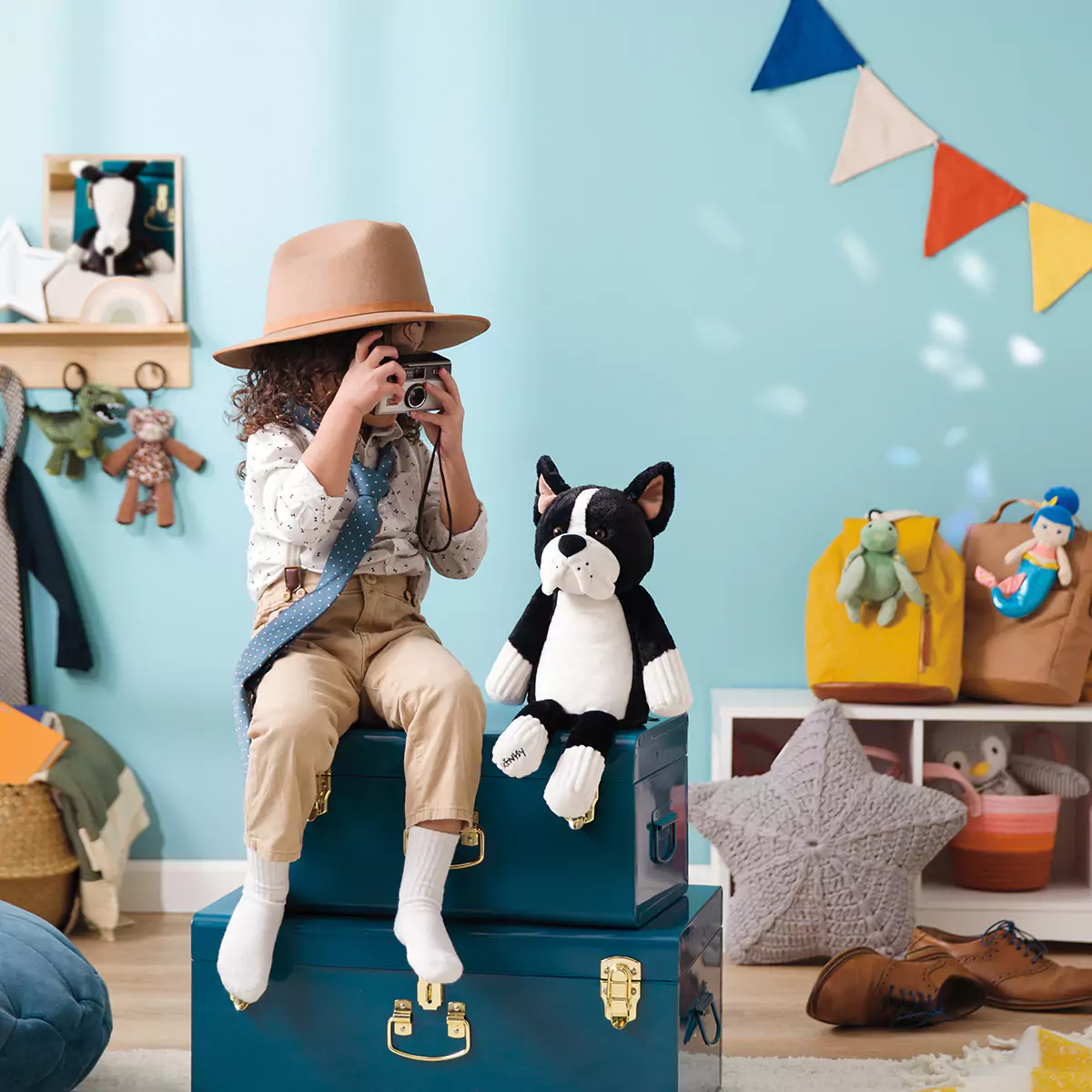 New Scentsy 2023 Fall Winter Catalog Fragrances
Available in Scentsy Bar, Scent Circle & Room Spray
Cranberry & Cardamom
Bold cherry and white cranberry mingle in a festive celebration with a hint of warm cardamom.
Dashing
Irresistible vanilla and creamy mahogany will leave you swooning under fresh night skies.
Fall Feelin'
Fresh blood orange and sugared cranberry cosy up with juniper sprigs and a dash of sparkling clove on a perfectly crisp day.
Frosted Cedar
Red Delicious apple adorns towering white cedar in a blanket of creamy vanilla
Frosty Air
Sweet citrus and lily of the valley stay fresh in a flurry of frosty air.
Golden Garland
Forest pine needles intertwined with marigold petals, sparking orange twist and a touch of golden musk
Make Me Snicker(doodle)
Homemade cookie dough sweetened with brown sugar and vanilla bean, rolled in sugared cinnamon and baked to perfection.
Midnight Mahogany
Juicy black plum and cinnamon leaf brighten up dark mahogany on a secluded moonlight stroll.
Palo Santo & Cinnamon
Palo santo energises Italian bergamot accented with clove leaf and cinnamon bark.
Red Currant Wreath
Red currant and winter berries spice up interwoven evergreen and sandalwood branches.
New Catalog Warmers & Product Details
Forest Light Scentsy Warmer
Golden Meadow Scentsy Warmer
Pond's Edge Mini Scentsy Warmer
Sedona Mini Scentsy Warmer
Emerald Waves Scentsy Warmer
Mod Scentsy Warmers (Black, Sage, Taupe)
Mallard Duck Scentsy Warmer
Sedona Cactus Mini Scentsy Warmer
Verve Scentsy Warmer
Heart to Heart Scentsy Warmer | Charitable Cause
Bespeckled & Dashing Denim Tabletop Scentsy Fan Diffuser (New Product, Ceramic)
Cheetah Mini Fan Diffuser
Scentsy Bricks in Catalog – Very Snowy Spruce, Christmas Cottage, Pumpkin Roll
White Amber & Teak Scentsy Laundry
Fluffy Fleece & Fiji Flowers Fresh Linen Spray
Leoni the Leopard & Tex the T-Rex Buddy Clips
French the French Bull Dog Scentsy Buddy
New fragrances in Pods, Paks, Flowers & More
Scarlet Sunflower in Scentsy Clean
Glacier Water in Scentsy Body Care
Check out all your favorite returning Scentsy Fall Winter fragrances & products
Scentsy 2023 Fall Winter Catalog Products