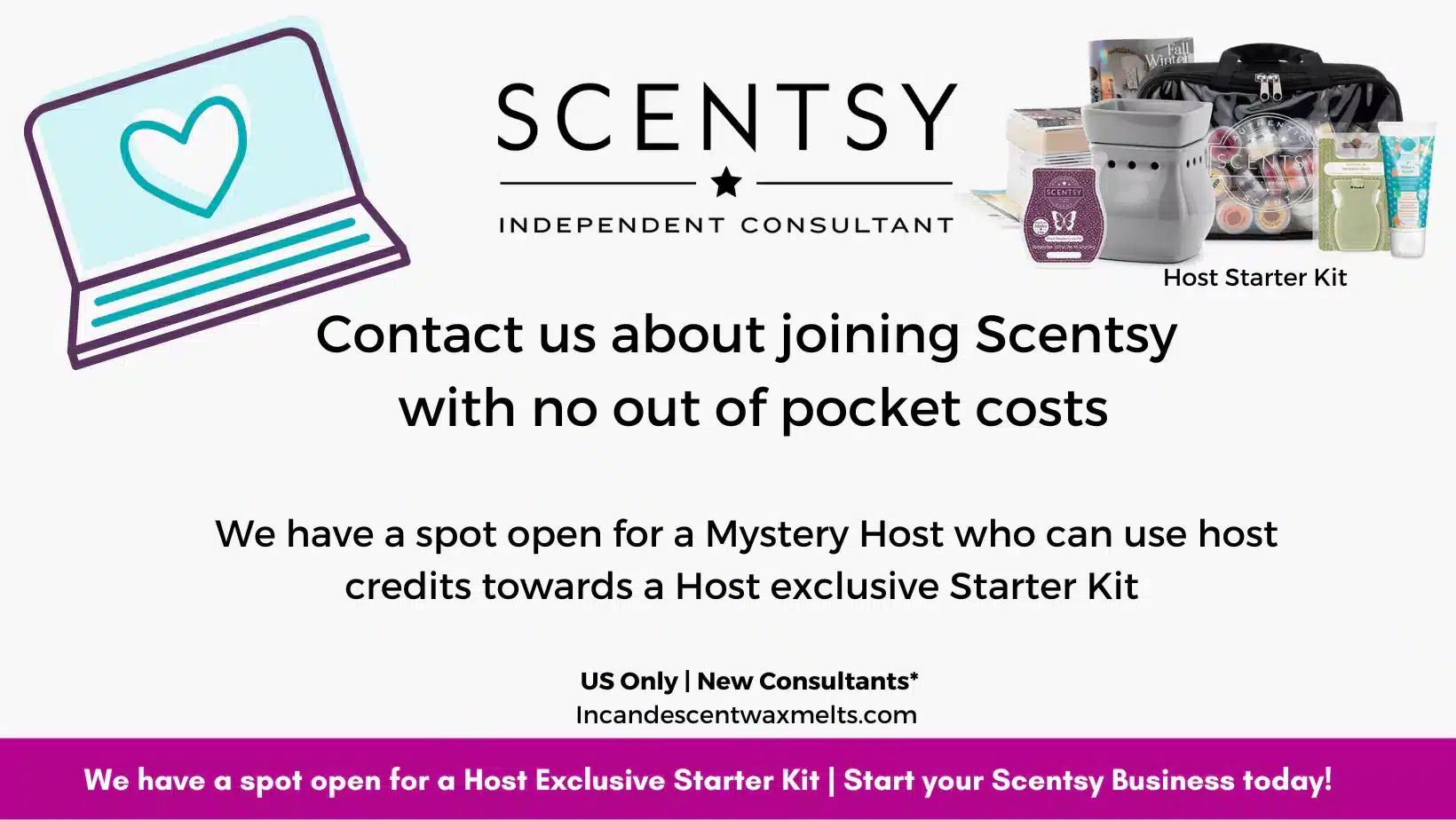 Scentsy Host Starter Kit | Mystery Host Info | Join Scentsy
⭐️ We have a spot open for a Mystery Host who can use host credits towards a Host exclusive Starter Kit – you can become a Scentsy Consultant today for no out of pocket cost! Contact us for details ⭐
⭐️ New Consultants only / US Only! ⭐️
Start selling Scentsy today!
Contents may vary | Kit Below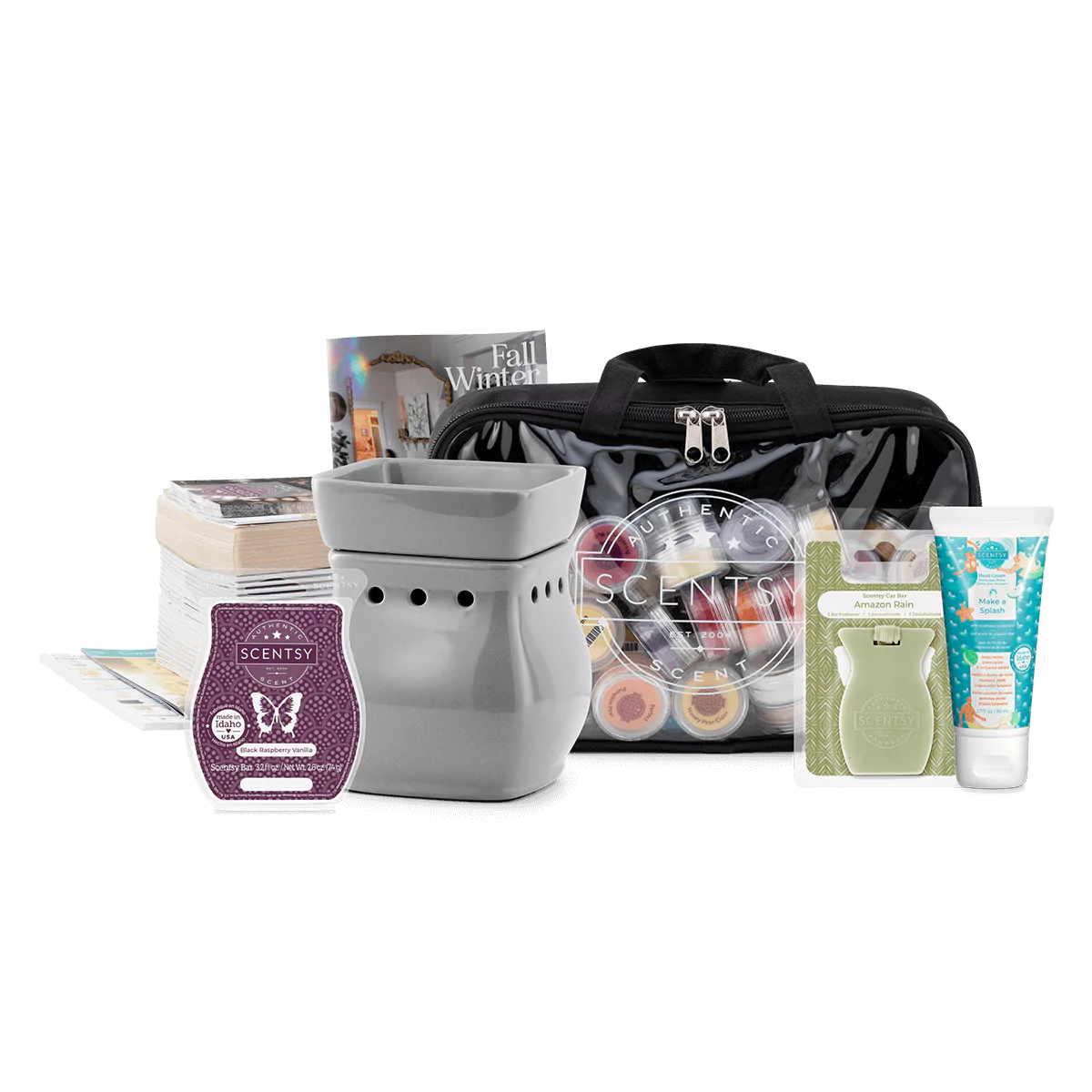 Fall 2023 Host Kit – Contents subject to change
Classic Curve – Black Warmer
Black Raspberry Vanilla Scentsy Bar
Make a Splash Hand Cream
Amazon Rain Car Bar
Fall/Winter 2023 Transition Fragrance Tester Set
Quick Start Guide
Consultant Guide
Product Training Guide
Fall/Winter 2023 Catalogs (1 pack of 20)
Fall/Winter 2023 Product Lists
Host/Join Brochures
Order Forms
Free PWS(Website) first 90 days – $15 per month thereafter
Sales Requirements (Sell $200 in a single month out of a 12 month period)
Contact us for more information about Joining Scentsy & our Host Exclusive Starter Kit. This is a great opportunity to start your Scentsy Business! Thank you
Why Scentsy?
There are so many amazing reasons to join Scentsy — from world-class events to lifelong friendships — but here are a couple of the top ones:
Make some extra dough
Selling Scentsy is simply a fun way to earn some additional income with a variety of products everyone loves.*
Work wherever, whenever
Scentsy gives you the flexibility to master that work-life balance — and have time for what matters most.
Go exploring
One of the perks of being a Scentsy Consultant is the possibility of earning an all-expense-paid trip to a remarkable destination. Start packing!
How much can I make?
Make 20% in Scentsy Commission, plus bonuses and perks.*
| Sales | Potential income |
| --- | --- |
| $200 | $40 |
| $400 | $80 |
| $600 | $120 |
| $800 | $160 |
*Earn 20% on the first 1,000 points in lifetime Personal Retail Volume (PRV) and then 25% on all sales afterwards.