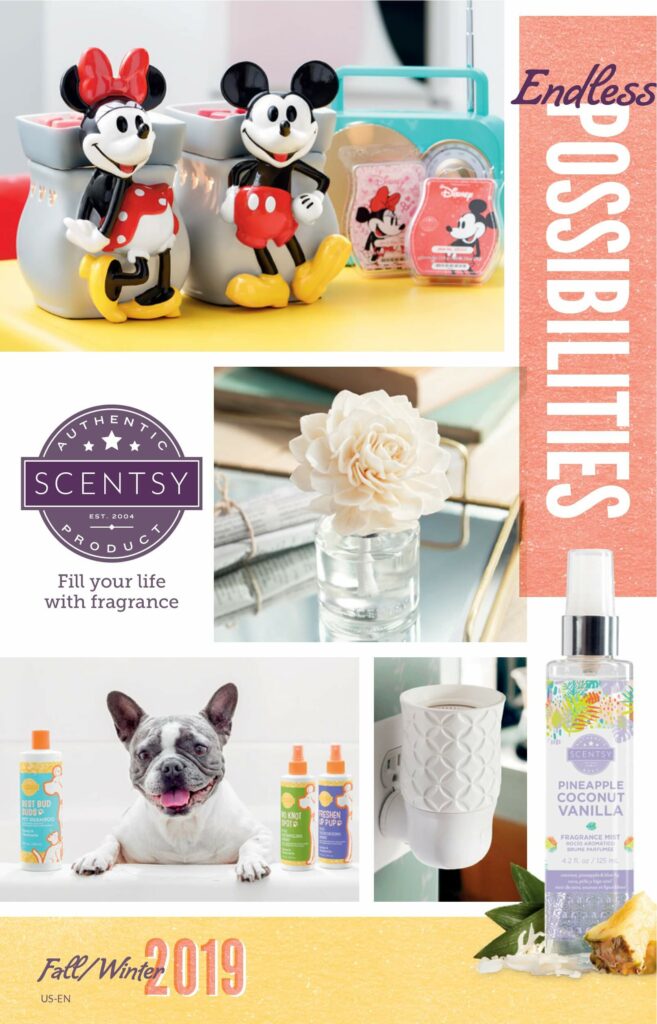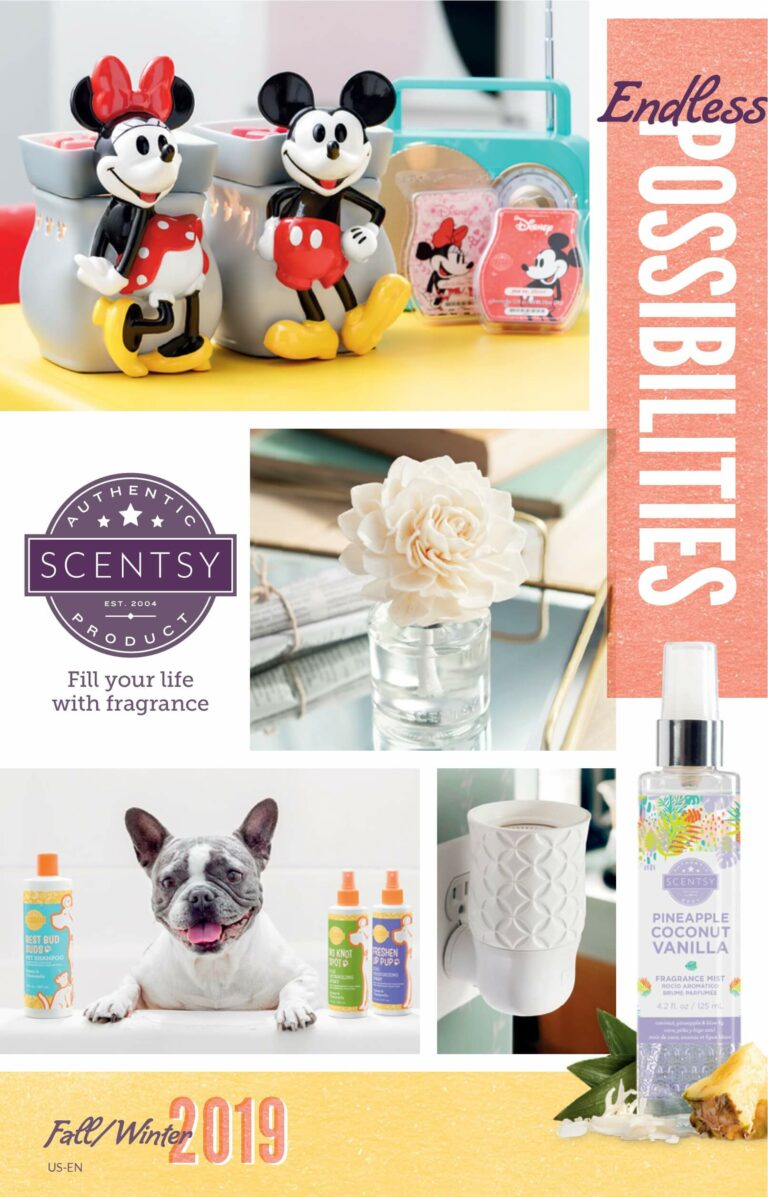 SCENTSY FALL 2019 CATALOG
Stay tuned to this page for the latest updates and images of the Scentsy Fall Winter 2019 Catalog including Harvest & Holiday Collections!
Fall Catalog on Sale 9.1.19
Scentsy has a fantastic lineup of new additions for Fall/Winter, including Disney Mickey Mouse & Minnie Mouse Scentsy Warmers, Fantastic Fall Winter fragrances and trendy decor'…
We also have some super-exciting news to share! 
NEW PRODUCTS!
SCENTSY PETS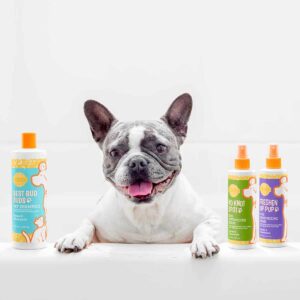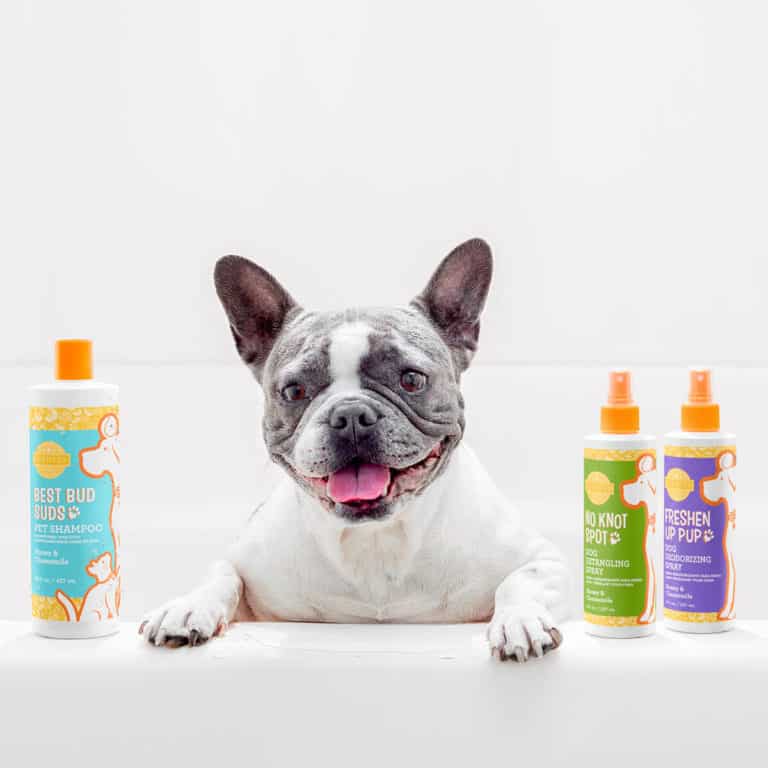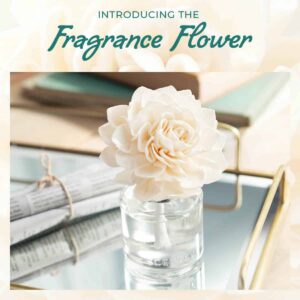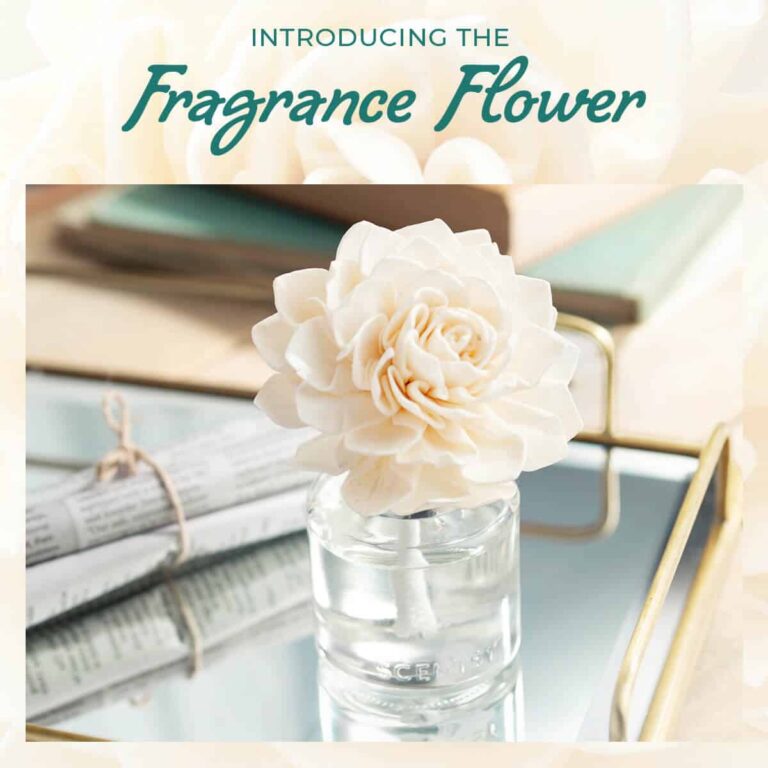 Fragrance Flower, $16  
Our elegant new Fragrance Flower releases beautiful scent while looking lovely in any space. Just set it out and enjoy — no plug, no problem.  
Here's the lowdown on this entirely new way to experience Scentsy fragrance:

It's handcrafted of natural material, so no two are exactly alike!

The flower absorbs and holds fragrance oil for gorgeous scent that lasts up to 60 days.

The simple, elegant design complements any décor — no outlet required.

It's perfect for nightstands, desks, vanities and other small spaces.

It comes with everything you need: flower, glass jar filled with fragrance oil and decorative cap.


Available in Luna, Sea Salt & Avocado, Amazon Rain & Aloe Water & Cucumber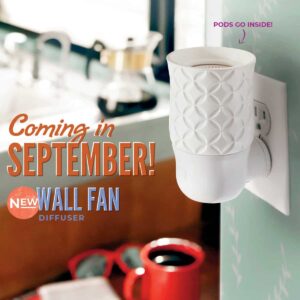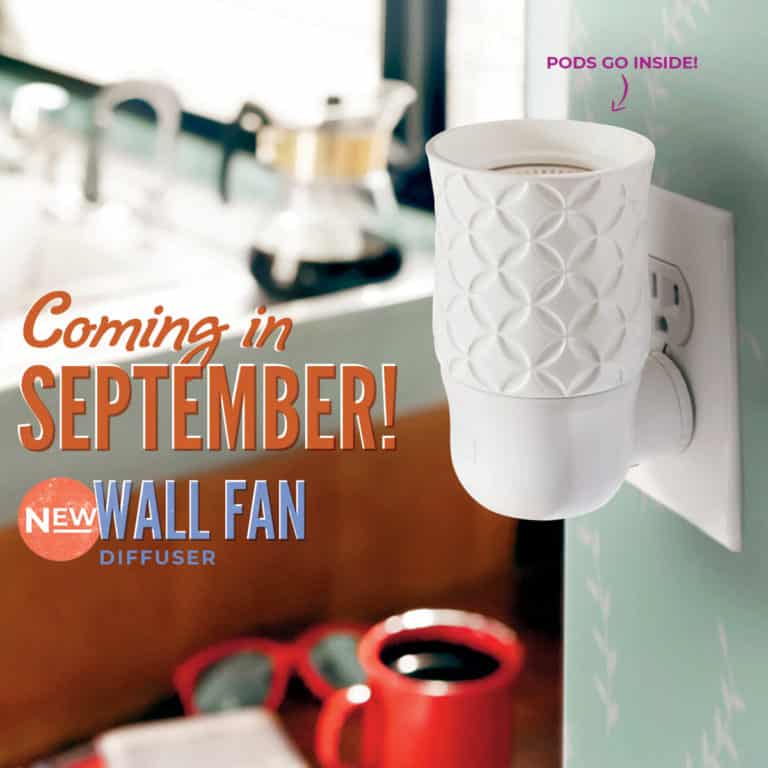 Wall Fan Diffuser, $25 
Our Wall Fan Diffuser plugs into any outlet and features a cute, sturdy shell that's perfect for high-traffic areas like mudrooms, entryways, bathrooms and more! Just add your favorite Scentsy Pod fragrance, and you're set.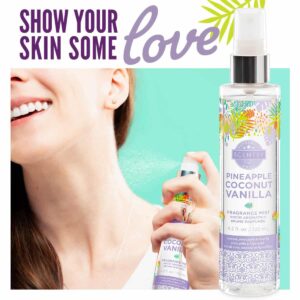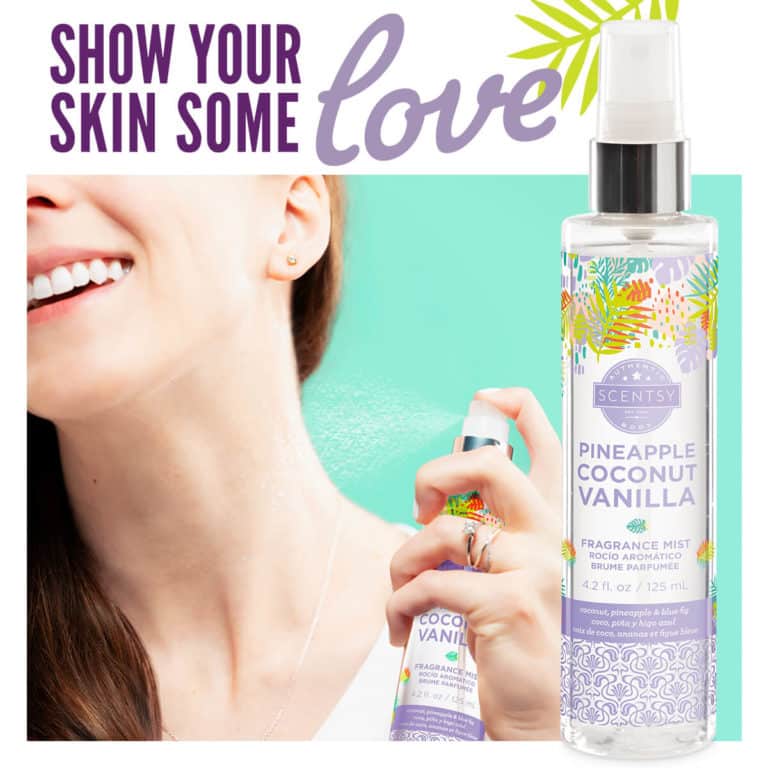 Fragrance Body Mist $9 
Whether you spritz on a little or a lot, you'll love the long-lasting Scentsy fragrance and skin-nourishing splash of conditioning aloe mist.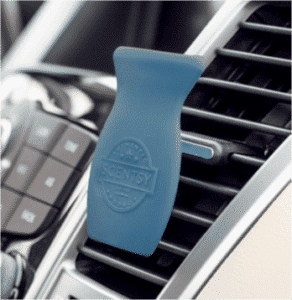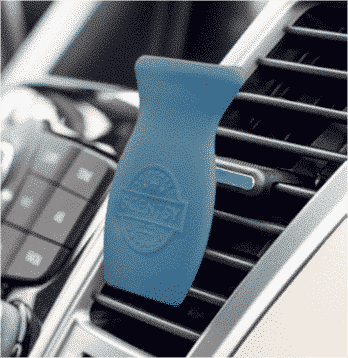 Scentsy Car Bar Clip $9 
Clips to your vent so the air can distribute the fragrance, while its compact size keeps a low profile. Pack of 2. 
New partnerships in place 
Scentsy is thrilled to announce two new licensing partnerships! One with Marvel and another with Lucasfilm. Yes, that means Avengers and Star Wars licensed products are on the horizon! And soon, so keep your eyes peeled for upcoming announcements.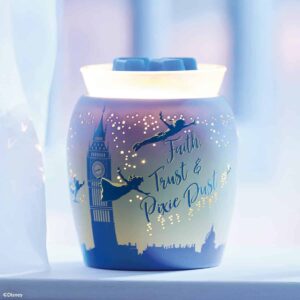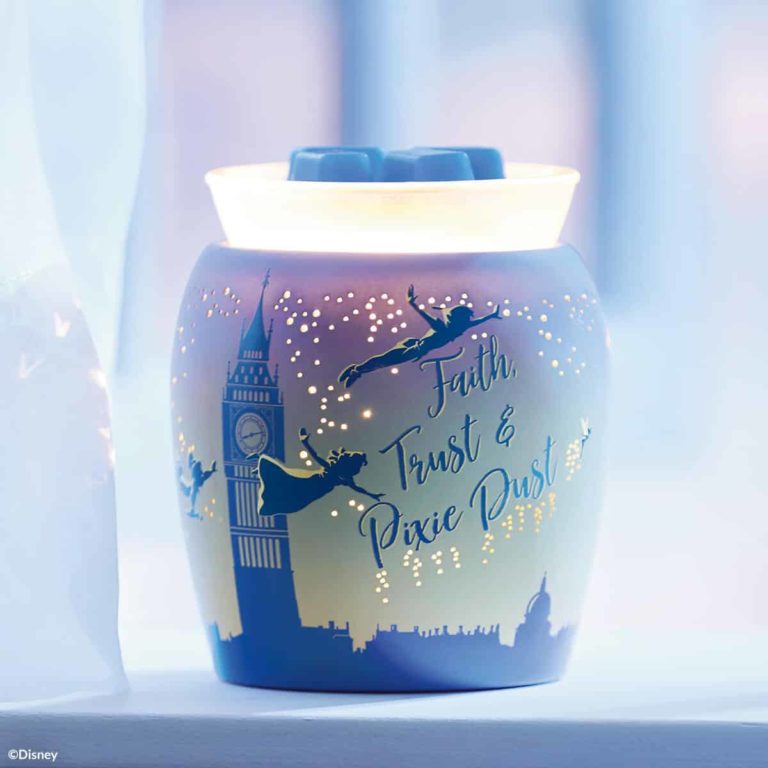 Scentsy is also proud to unveil our new partnership with Make-A-Wish for our newest charitable cause product, Disney Tinker Bell: Faith, Trust & Pixie Dust — Scentsy Warmer.
NEW FRAGRANCES
Available in Scentsy Bar, Room Spray & Scent Circle
Blood Orange Spice
This sweet-tart trio of  CANDIED APPLE, BLOOD ORANGE PUREE and CINNAMON STICK will satisfy your autumn
obsession.
Brownie Batter
Rich, heavenly notes of BAKED BROWNIE, COCOA POWDER and VANILLA BEAN will set the stage for
some serious cravings.
Candied Cranberry Pecan
Classic CRANBERRIES and PECANS are sweetened by SUGARCANE and a ribbon of BRANDIED PLUM.
Fiddle Leaf Fig
A botanical haven brimming with WILD FERN, MISSION FIG and hints of CRUSHED ROSEMARY and
COCONUT WATER.
First Day of Fall
All the best parts are here: JUST-PICKED PUMPKIN, a breath of AUTUMN WOODS, GROUND NUTMEG and a spicy DASH OF CINNAMON
Grapefruit & Grenadine
Splashes of SPARKLING GRAPEFRUIT and JUICY POMEGRANATE are garnished with ZESTY ORANGE PEEL in the
ultimate merry mocktail.
Huckleberry Wreath
For the holidays or any days: CRIMSON RED CURRANT and a handful of HUCKLEBERRIES brighten a wreath of FROSTED FIR
I'm Snow Over It
You know you love it! SAGE, WHISPERING PINE and CEDARWOOD bursting with BRIGHT BERRIES will rekindle your
winter romance.
Maple Apple Bourbon
JUICY RED APPLE and RICH MAPLE get in the holiday spirit with a SPLASH OF BOURBON.
Stroopwafel Delight
A cozy twist on a traditional Dutch treat made with creamy VANILLA, rich MELTED BUTTER and CINNAMON.