NFL Scentsy Collection | Full Size & Mini Warmers | Shop Now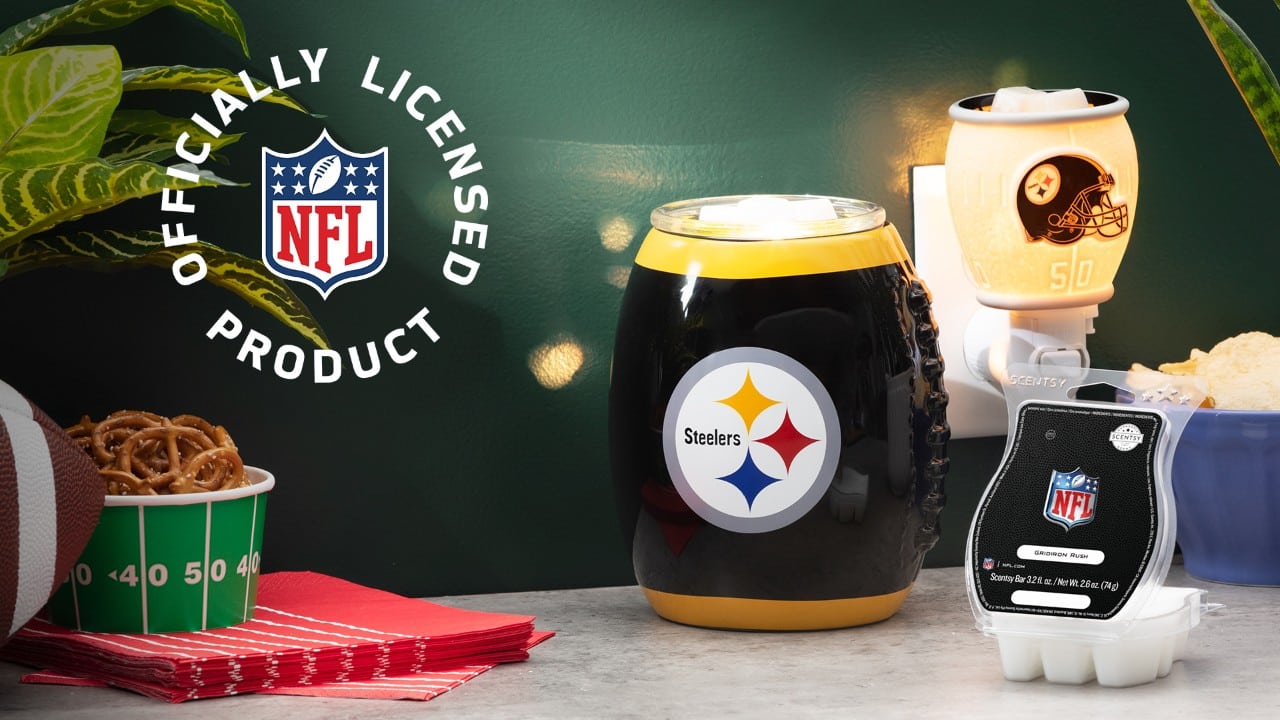 SCENTSY – NFL COLLECTION | SHOP NOW
*If you placed a preorder for the NFL Mini Warmer with us – please go to the preorder page to complete your preorder*
NEW! We're offering a mini warmer for every NFL team, all sporting a signature helmet and logo, along with straight-from-the-playbook details like yard lines and X and O-shaped vents on the back. Each preorder requires a non-refundable $10 deposit, which will be applied toward the full retail price of $25 once the purchase is completed, and will be available to redeem in the fall. Preorder ended on 3/11.  If you pre-ordered from Incandescent.Scentsy.us – You can check your preorder status here.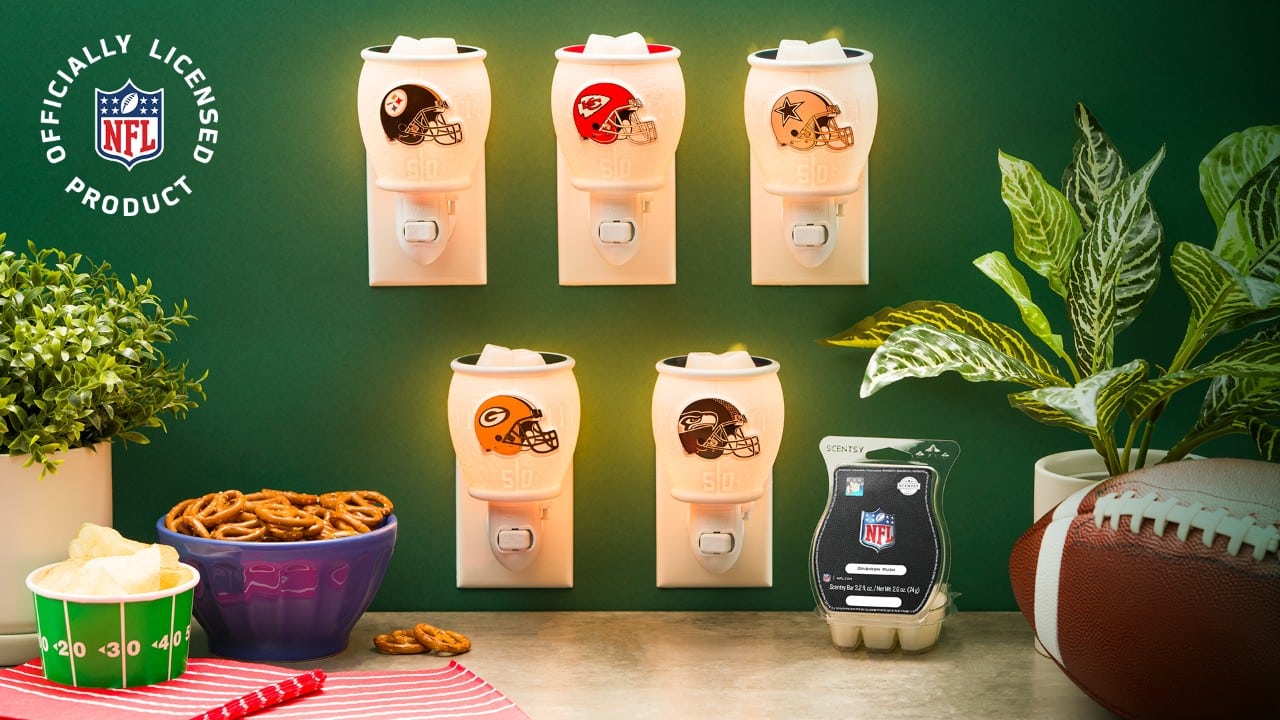 Cost:
Mini Scentsy Warmer are $25
Full-size warmers are $45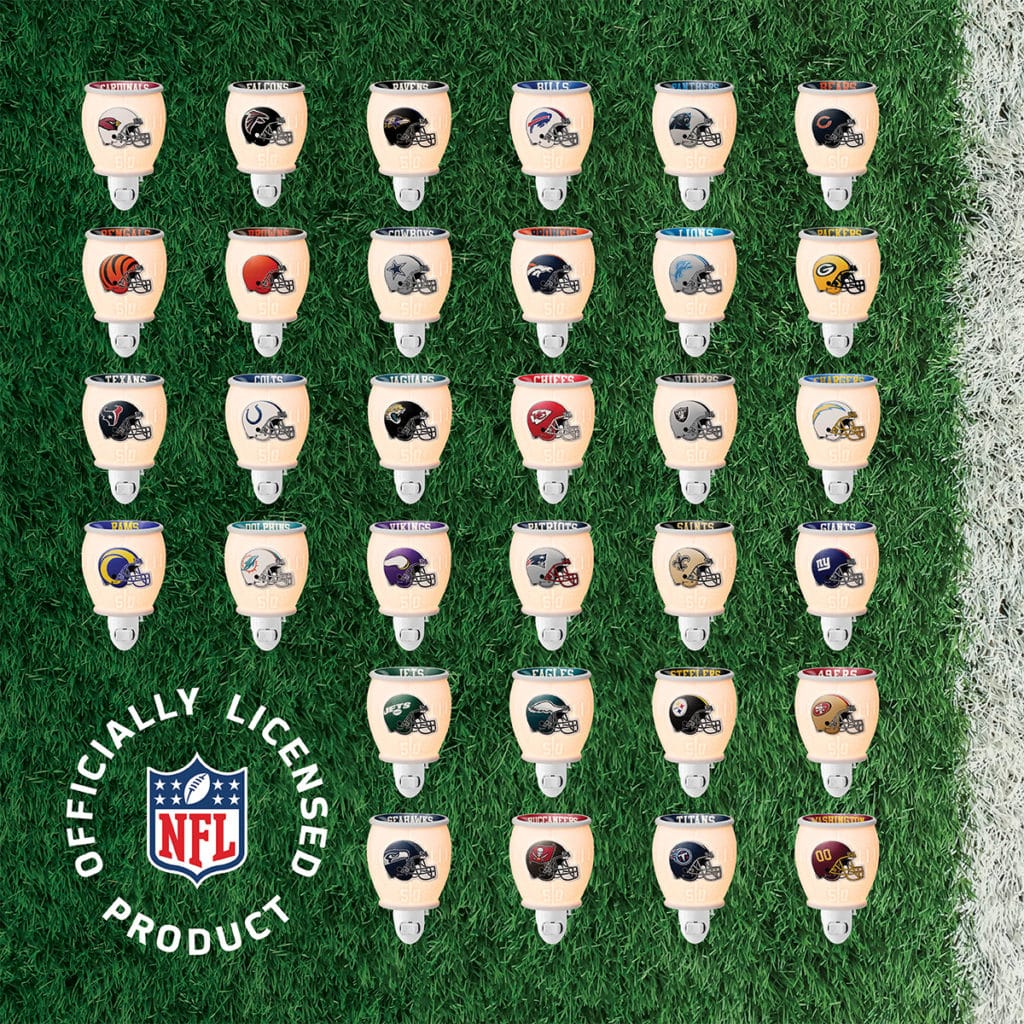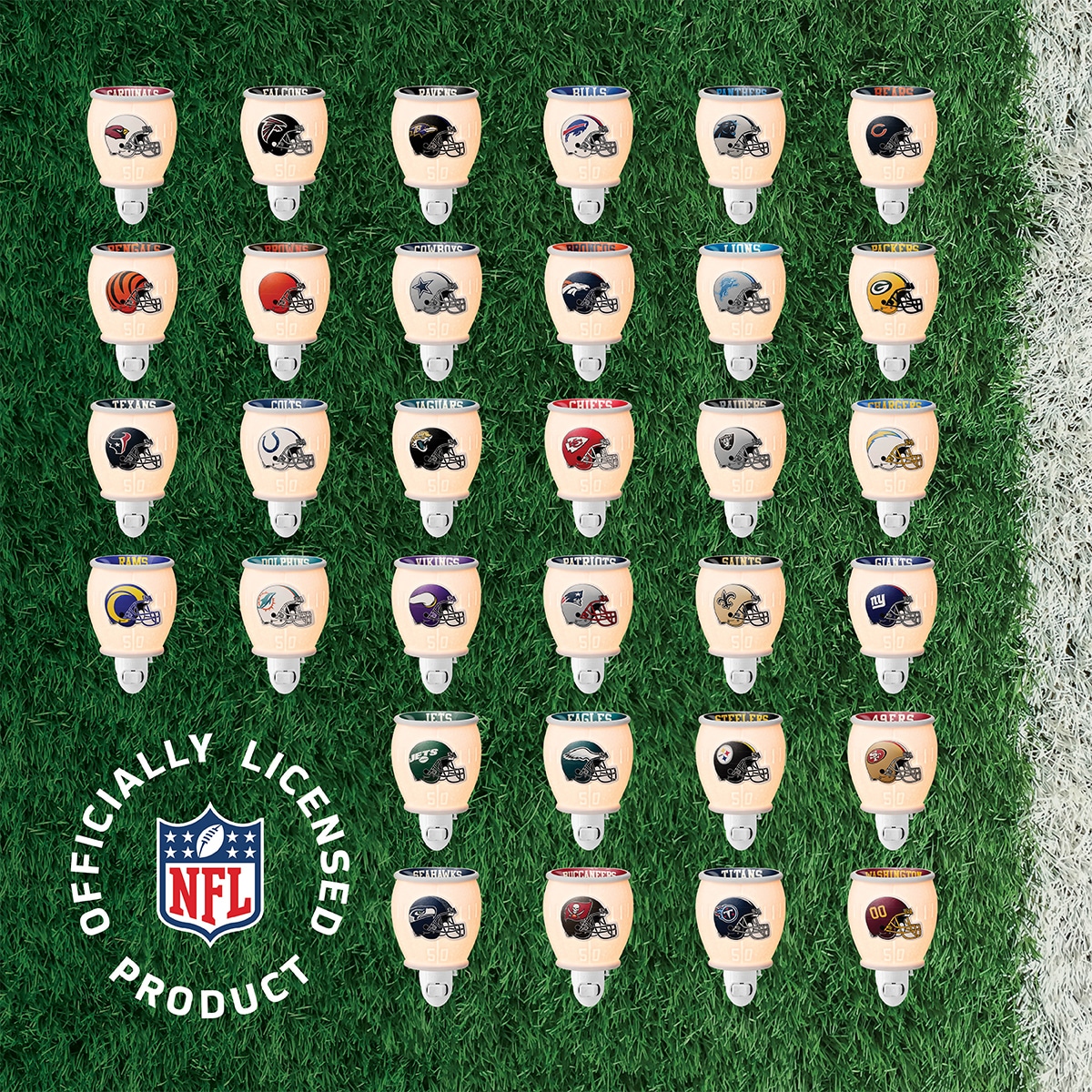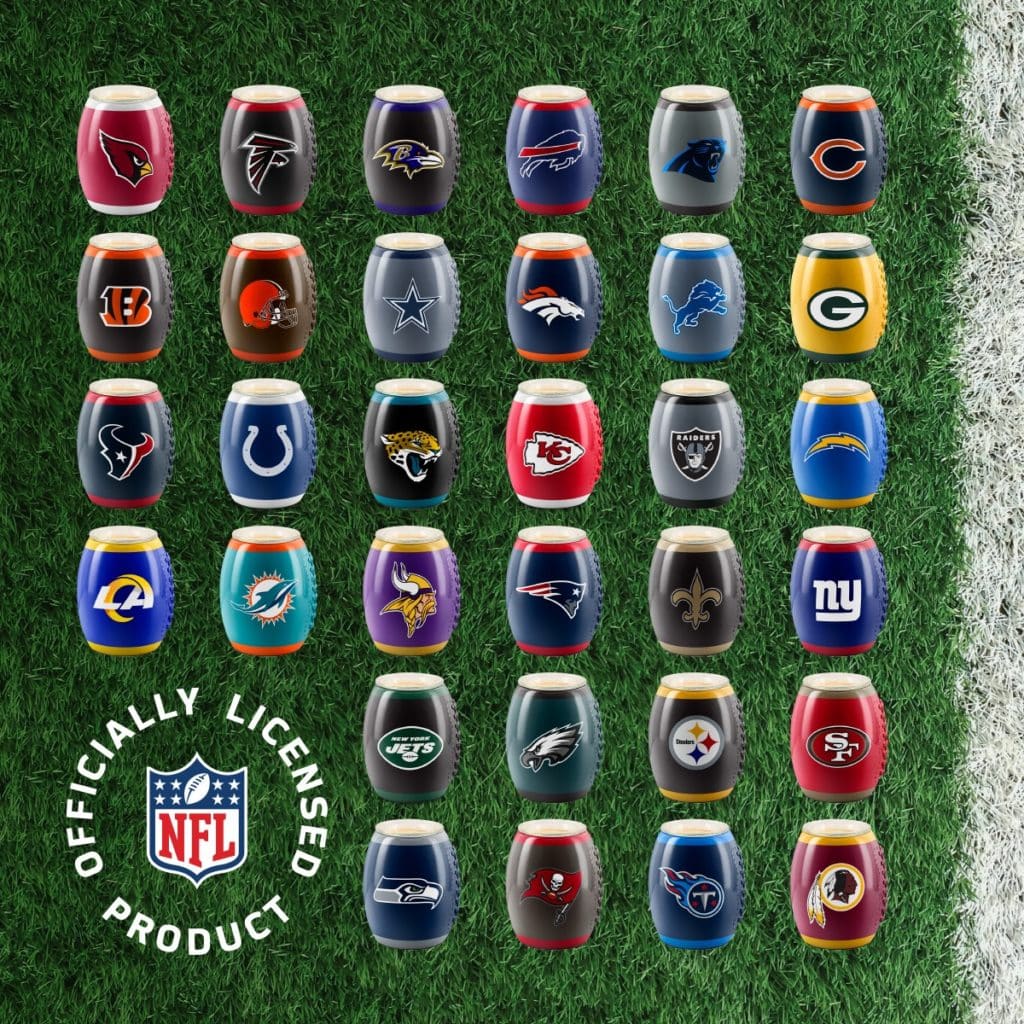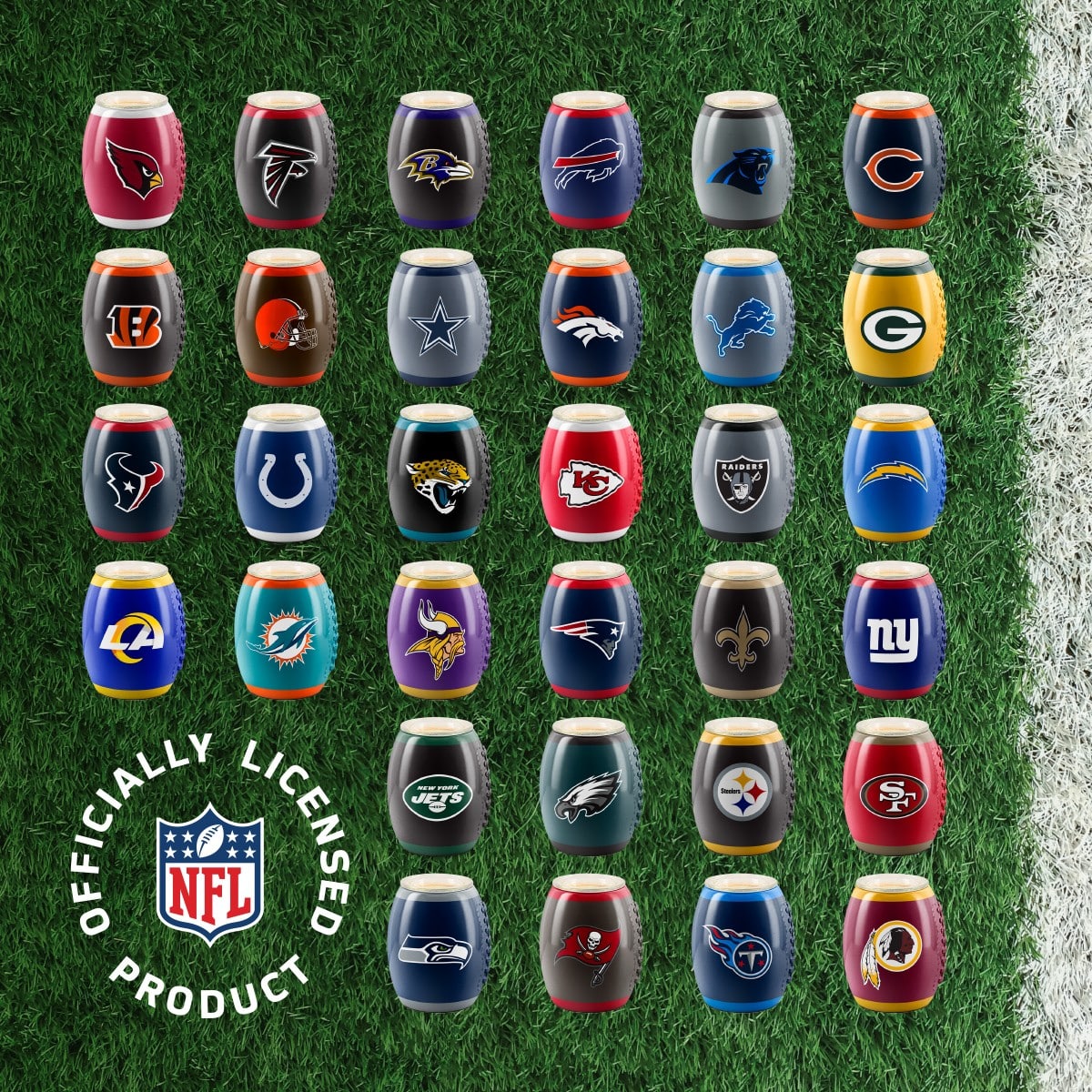 Slide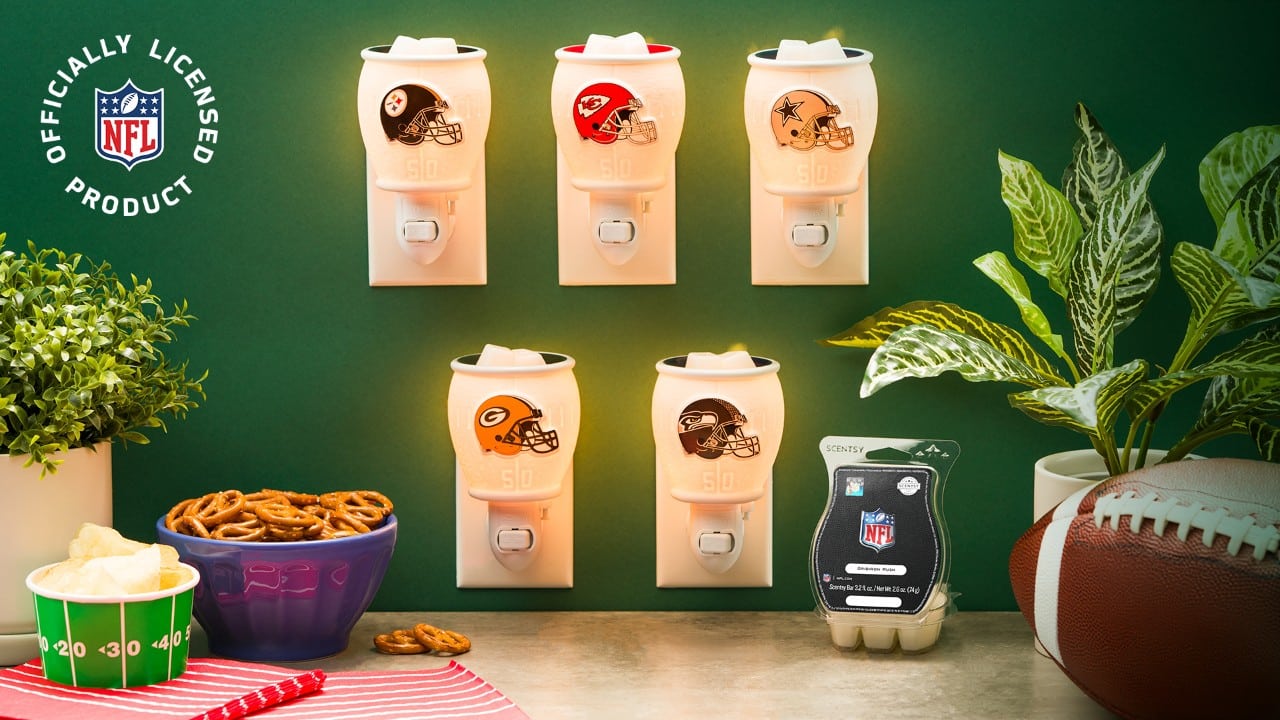 NEW FRAGRANCE ALERT!
To complement the warmers in our new NFL Collection, we've created an exclusive fragrance for the NFL.
Get the game-day stadium experience from the comfort of home with NFL: Gridiron Rush Scentsy Bar — super-charged citrus and crisp apple set the stage for game day on the gridiron, while a dash of fresh-cut grass and sleek sandalwood surge into the end zone.