MARVEL: SPIDER-MAN SCENTSY BUDDY & AVENGERS FRAGRANCES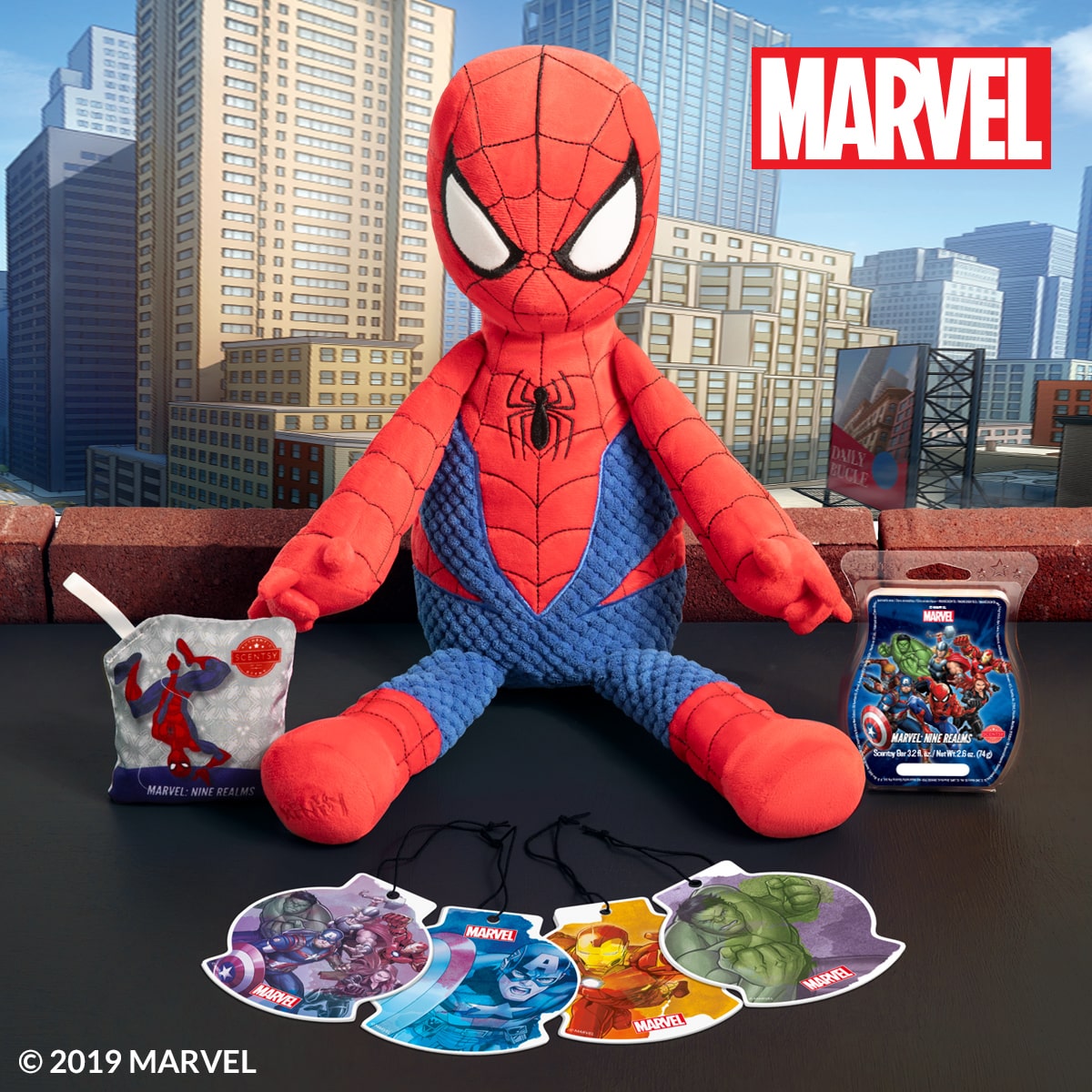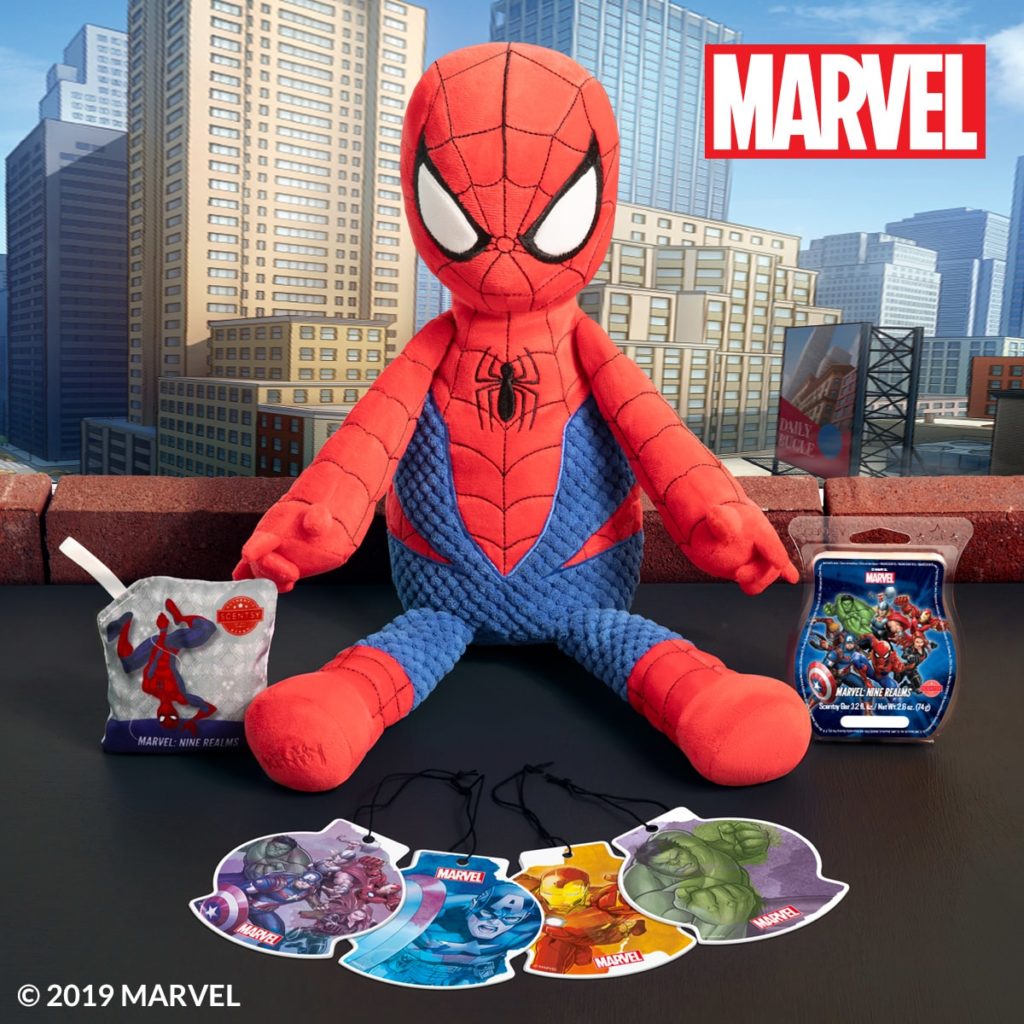 Calling all Super Heroes! Marvel's Spider-Man is swooping in on August 12th! (Plus, get ready to give in to the force. There's something coming to a galaxy near you, so don't stop reading before the credits.)
Spider-Man is Marvel's most popular Super Hero, reaching a wide audience from comic books to the big screen.
The Spider-Man Scentsy Buddy comes with a preselected Scent Pak in Marvel: Nine Realms, the fragrance created especially for our Marvel products.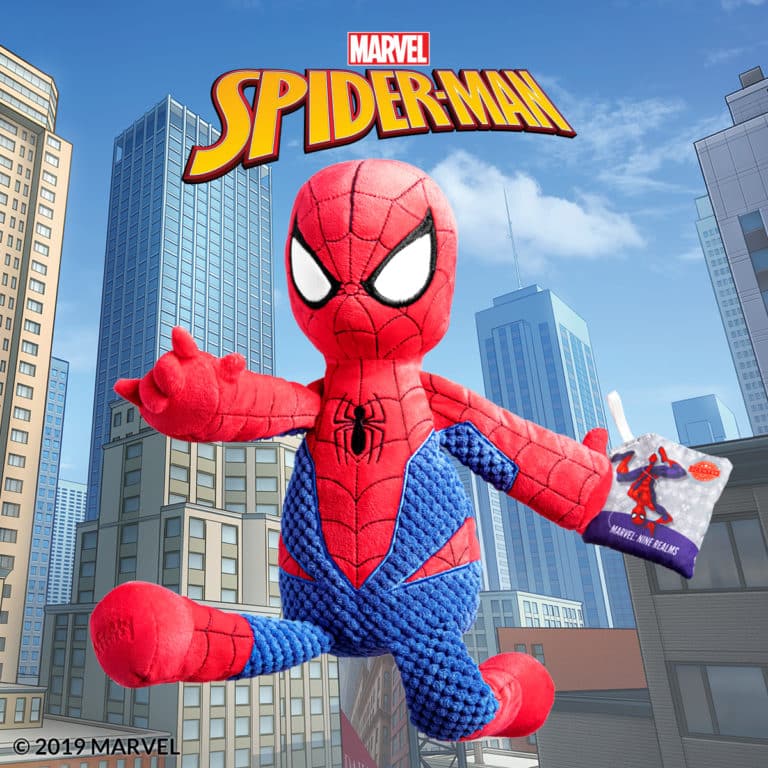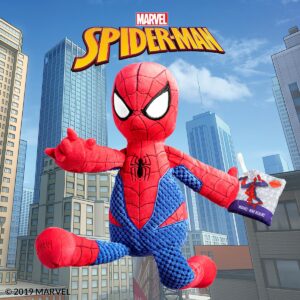 And because Super Heroes are stronger together, some of your other favorite Marvel characters are also here for a limited time! Our Marvel's Avengers Scent Circles come in a pack of four and feature Captain America, Iron Man, Hulk and a group pose. Plus, there's a bundle available
Marvel's Spider-Man – Scentsy Buddy with a Marvel: Nine Realms – Scent Pak for $35
A bundle featuring the Spider-Man – Scentsy Buddy (including his Scent Pak) and Marvel: Nine Realms Scentsy Bar for $40
Pack of four Marvel's Avengers – Scent Circles, fragranced in Marvel: Nine Realms for $12
Marvel: Nine Realms – Scent Pak for $7.50
And the fragrance created with Marvel characters in mind? It can only be described as super: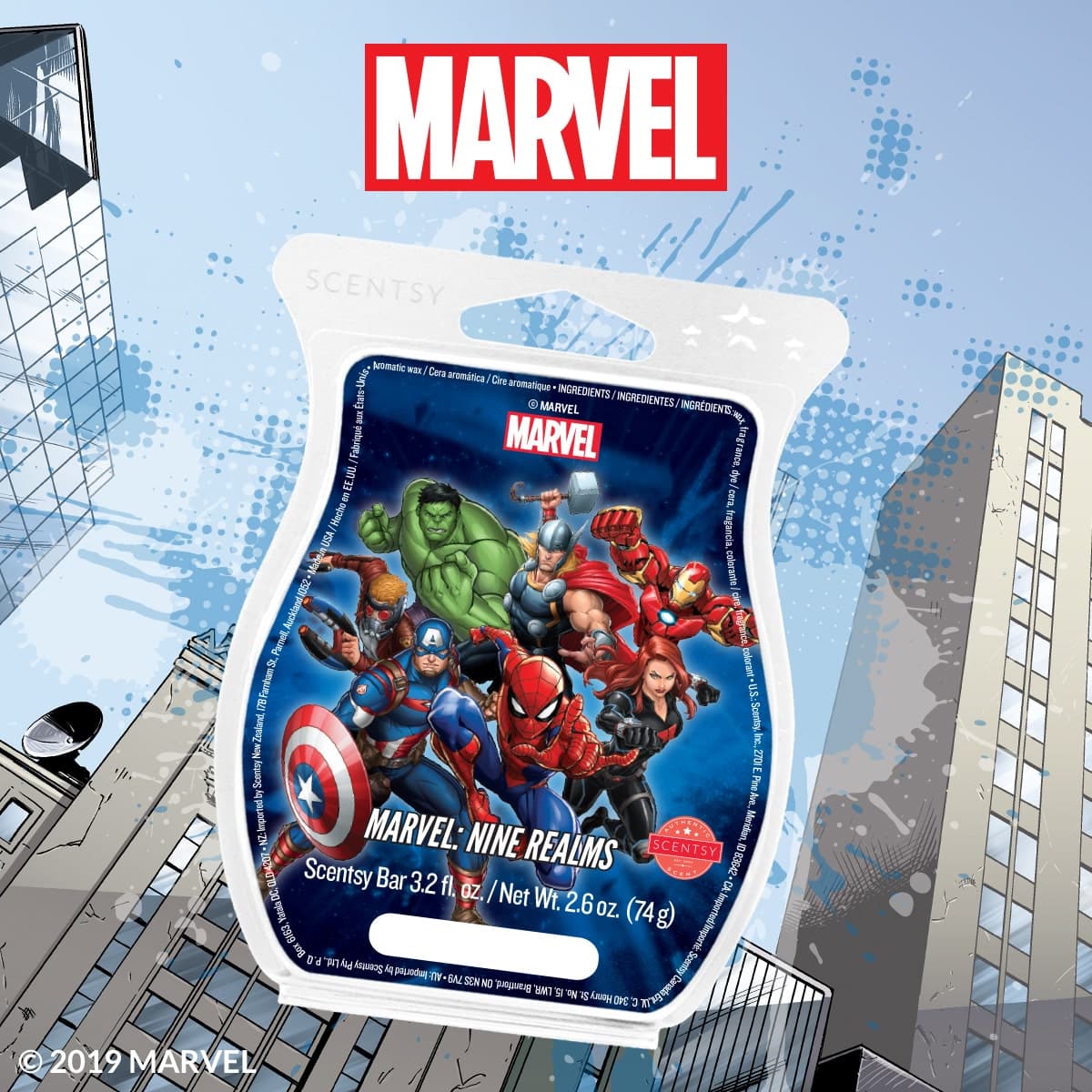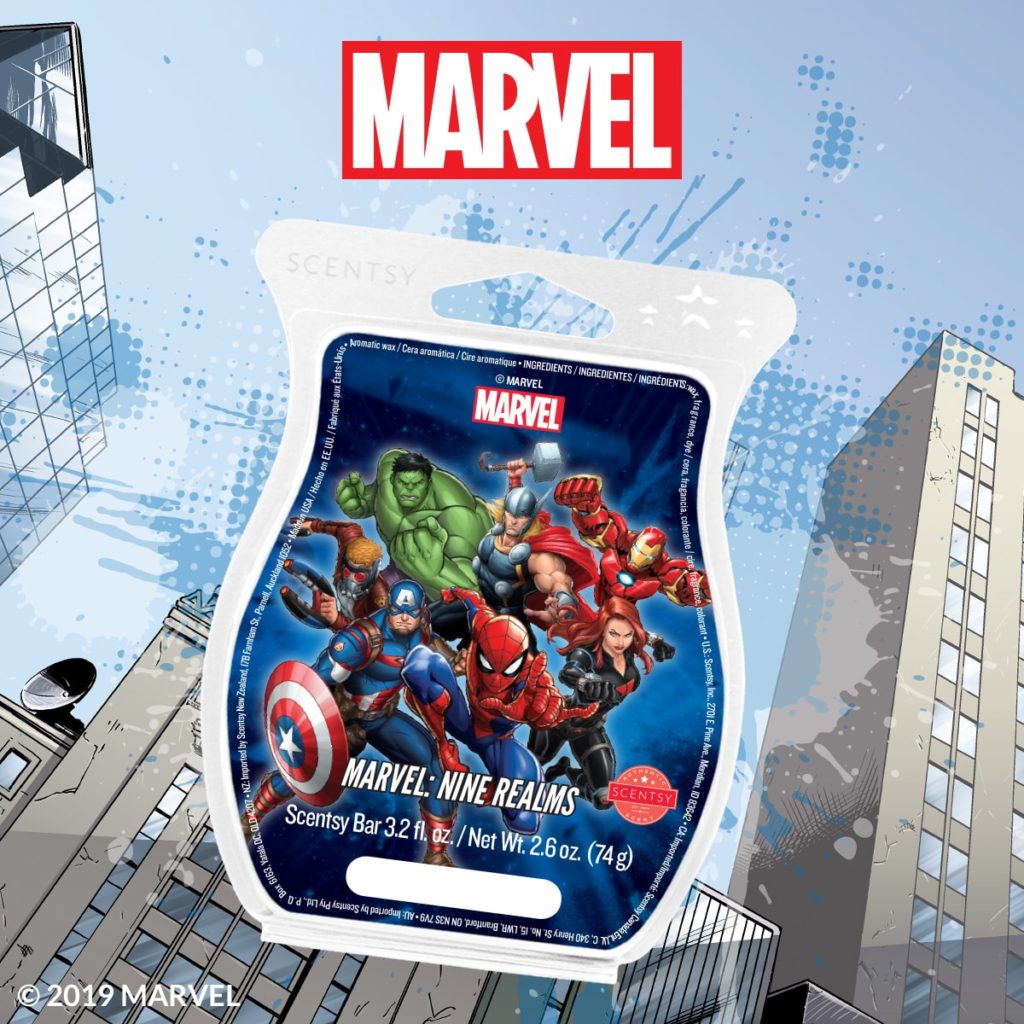 Marvel: Nine Realms: A heroic mix of lime zest and blue tea keep you connected to the universe, while lavender lightning really packs a punch.
Exclusively for Scentsy Club: Starting Aug. 12, Marvel: Nine Realms Scentsy Bars are eligible to add to Scentsy Club subscriptions. These additions must be made by 11:59 p.m. PT Sept. 11, 2019, or as long as the fragrance is available beyond that date.* Get this fragrance shipped to you on a regular basis — as long as you want — by taking advantage of Scentsy Club's Always Get My Bar perk. Otherwise, Marvel: Nine Realms is only available while supplies last.
Partnership with Lucas not too far, far away …
When we announced the Spider-Man promotion at Scentsy Family Reunion in Austin, Texas, we also revealed the Darth Vader™ – Scentsy Warmer and the Star Wars™: Dark Side of the Force – Scentsy Bar that will be coming soon as part of our relationship with Lucasfilm. Keep your eyes out for that promotion in the next couple weeks — but for now, focus on Spider-Man!
*See the Scentsy Club FAQ for more details.