MARVEL: SPIDER-MAN & IRON MAN SCENTSY WARMERS, HULK SCENTSY BUDDY | SHOP NOW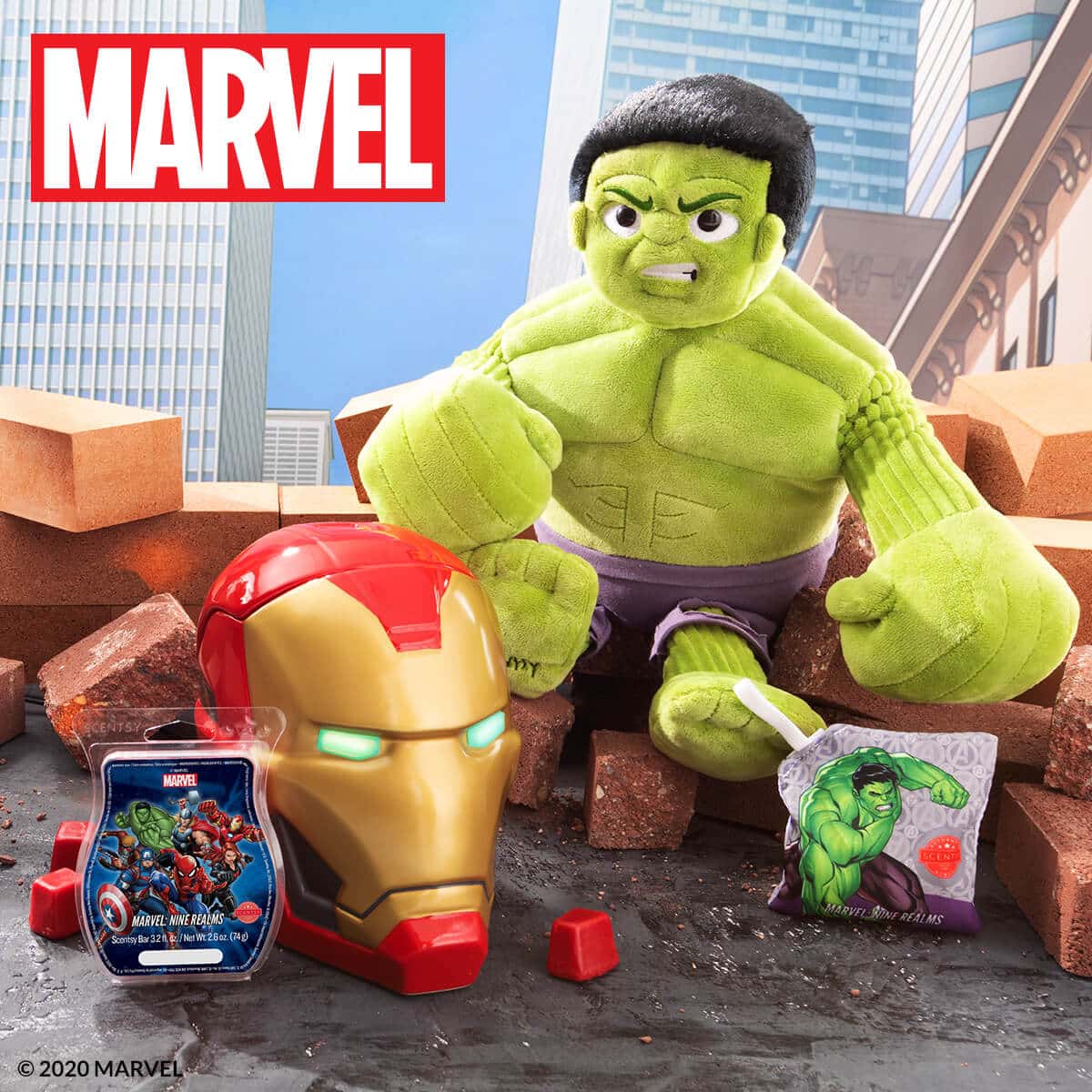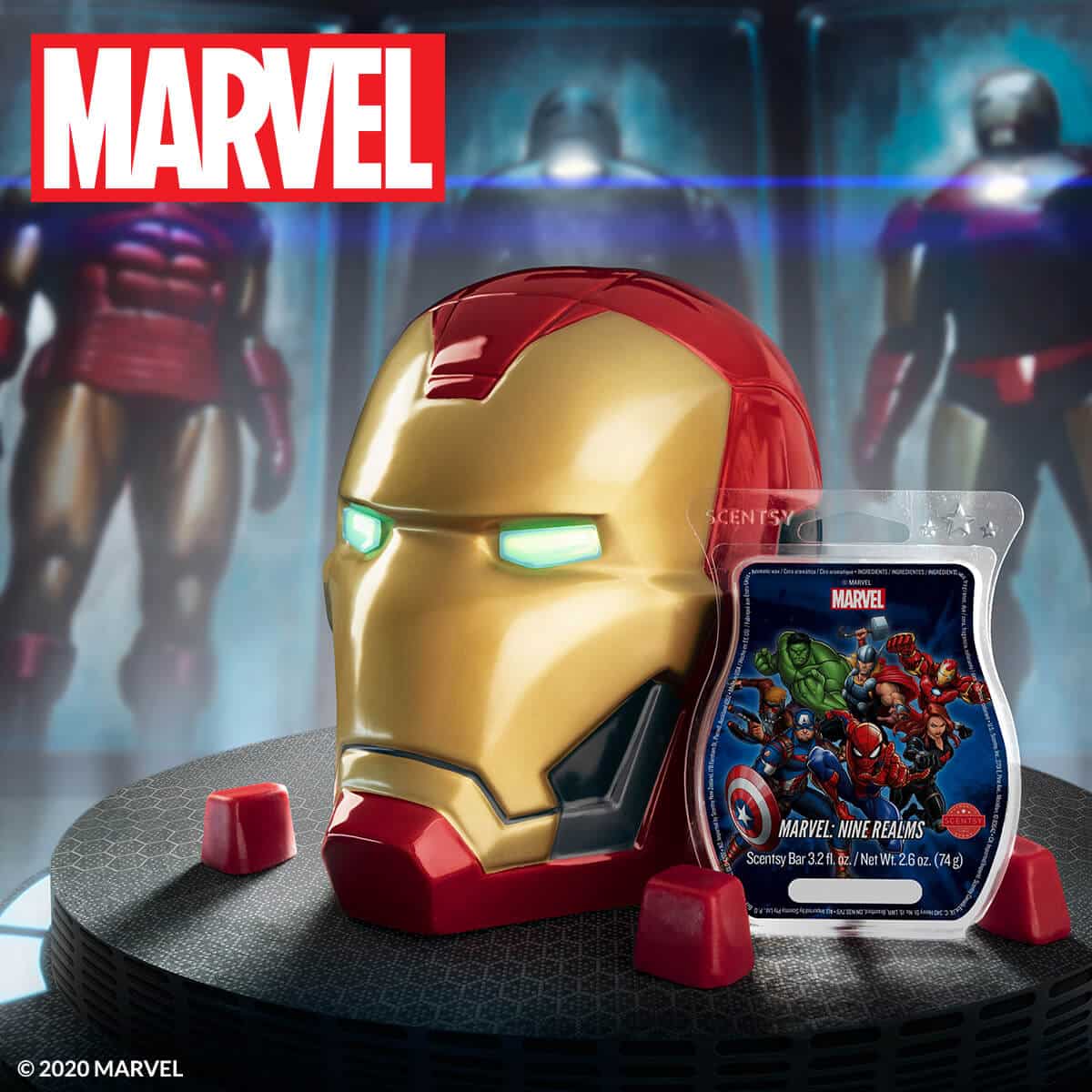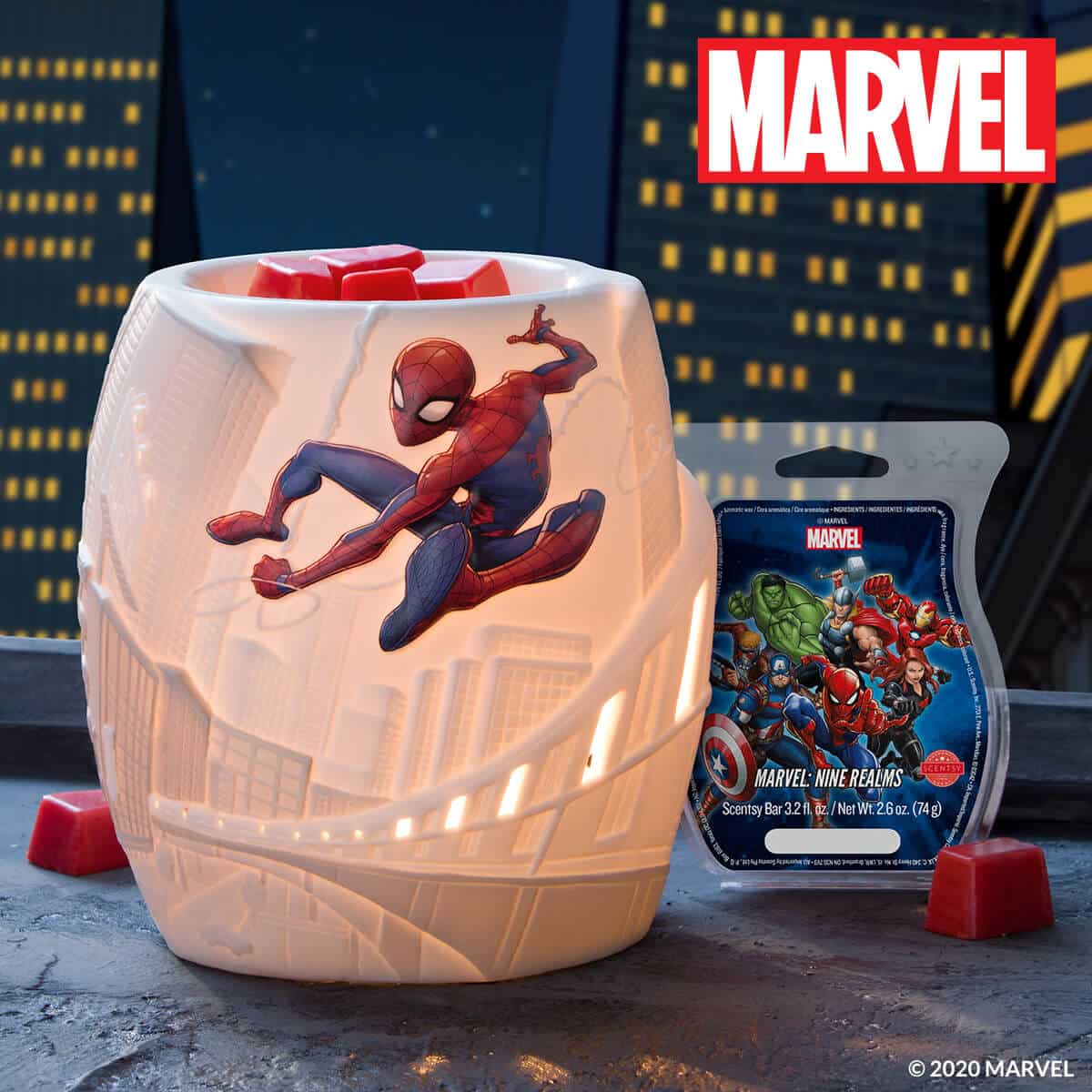 New! Marvel products are here!
Spider-Man, Hulk, Iron man
Marvel Iron Man – Scentsy Warmer, $65
Our first Marvel warmer is worthy of the hall of armor. Put power and bravery on display with Iron Man's helmet, the iconic symbol of Tony Stark's high-tech suit. His glowing eyes and a wax dish that replicates Iron Man's arc reactor are details any Marvel fan can appreciate.
Iron Man dimensions: 6.5 x 7 x 5.5 inches
Marvel Hulk – Scentsy Buddy with Hulk-designed Marvel: Nine Realms – Scent Pak, $45
This mean, green Scentsy Buddy is sure to be a smash hit! Every Hulk – Scentsy Buddy comes with a preselected Scent Pak in the fragrance designed just for our Marvel products, Marvel: Nine Realms.
Nine Realms is already available in the catalog as a Scentsy Bar and Scent Pak. However, all Marvel: Nine Realms – Scent Paks included with the Hulk – Scentsy Buddy will feature a new Hulk design, while any purchased separately will feature the existing Spider-Man design.
Hulk dimensions: 16 inches tall
Your friendly neighborhood Spider-Man will make himself at home in your décor with our new Marvel Spider-Man – Scentsy Warmer!
Straight from the pages of a comic book, Spider-Man is swinging into action to save a runaway train in a 3D design that wraps around the warmer. Cutouts allow light to shine through and bring the dynamic action to life. Plus, a striking Spider-Man logo is featured on the back.
This expertly detailed warmer is $55 and it pairs perfectly with the Marvel: Nine Realms fragrance that is already available in catalog.
Spider-Man, Nine Realms Scentsy Bar, and Scent Pak available with the Scentsy Spring Summer 2020 Catalog!
Spider-Man is Marvel's most popular Super Hero, reaching a wide audience from comic books to the big screen.
Marvel's Spider-Man – Scentsy Buddy with a Marvel: Nine Realms – Scent Pak for $35
Marvel Nine Realms Scentsy Bar for $6.50
Marvel: Nine Realms – Scent Pak for $7.50
And the fragrance created with Marvel characters in mind? It can only be described as super: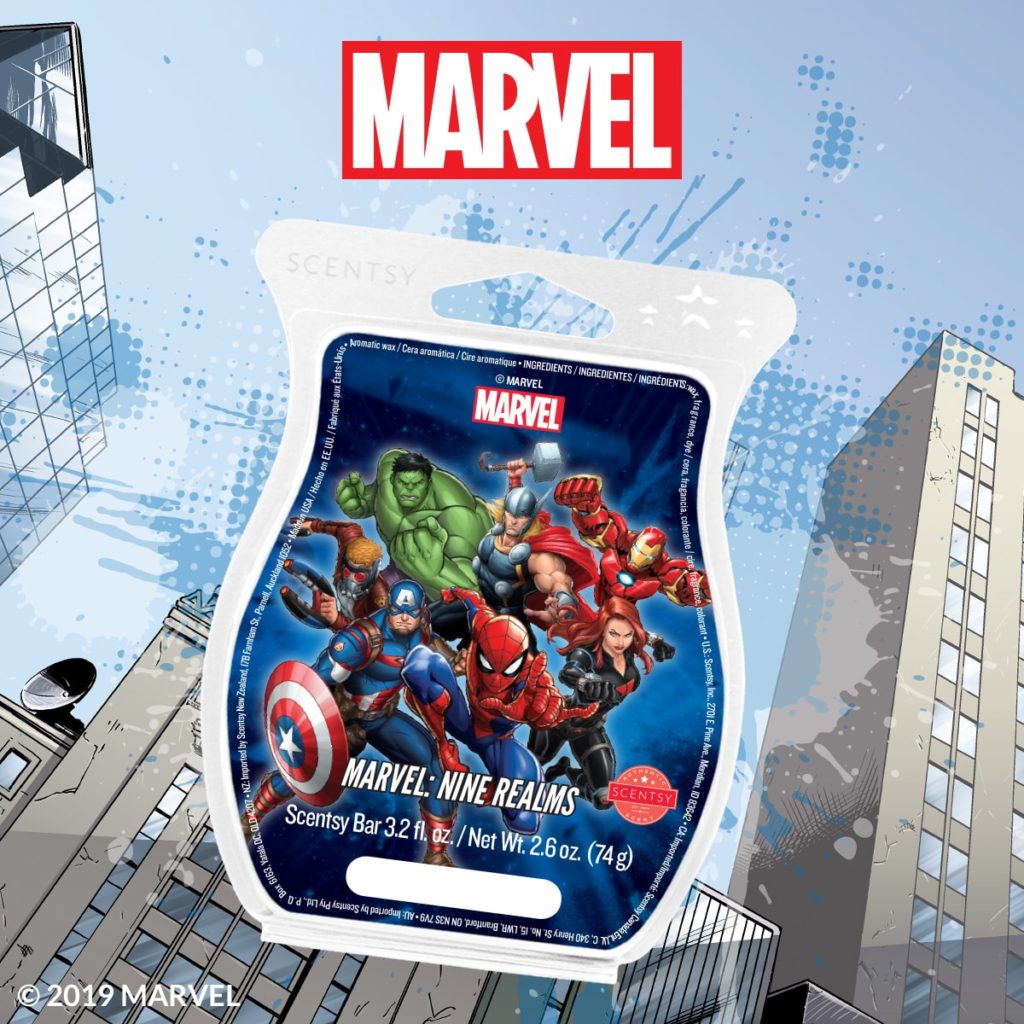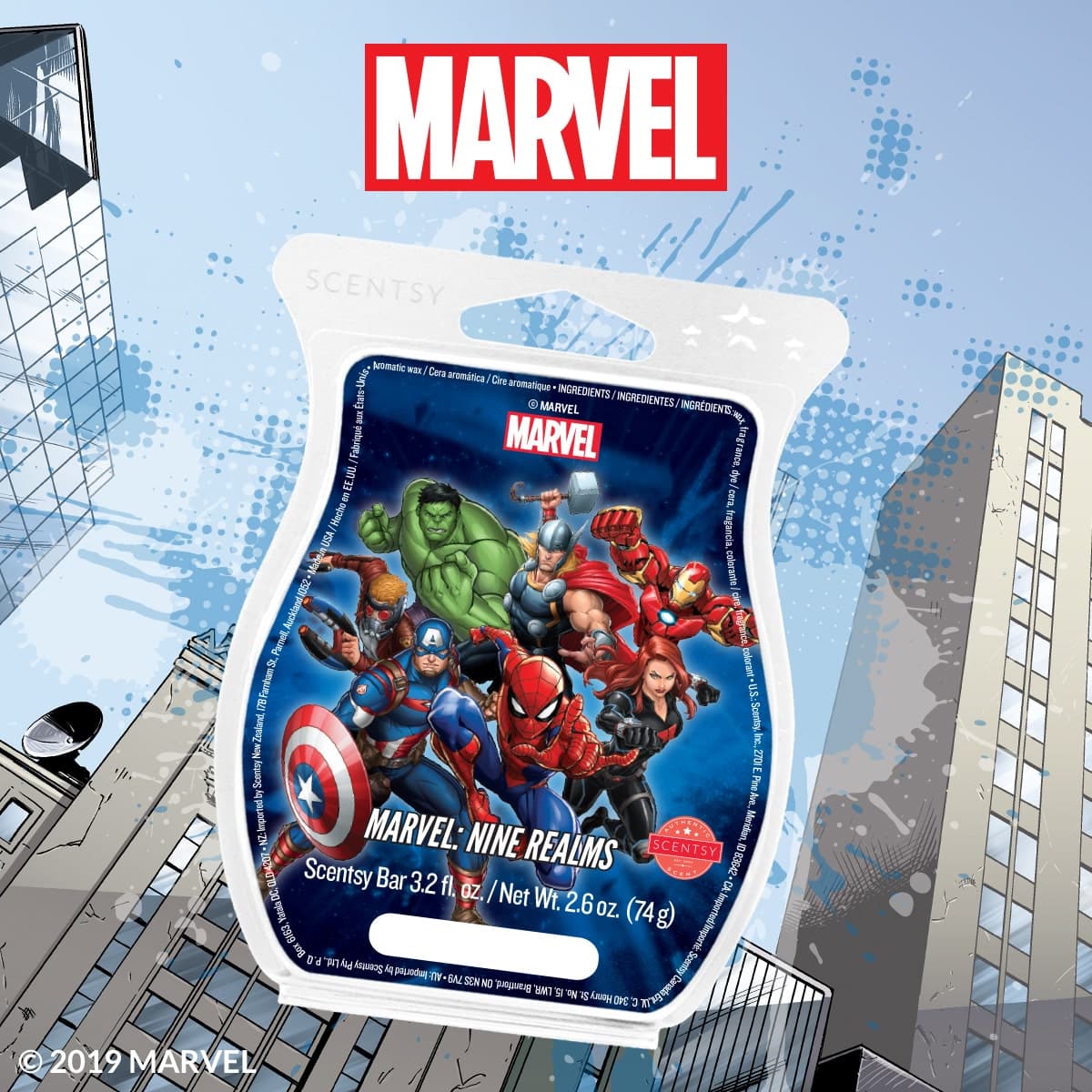 Marvel: Nine Realms: A heroic mix of lime zest and blue tea keep you connected to the universe, while lavender lightning really packs a punch.
*See the Scentsy Club FAQ for more details.