NEW! SPRING STARTER KIT AVAILABLE NOW
*February 2019 promotion is now over, thank you!

For the entire month of February, new Consultants can start their Scentsy business for only $49.*
This $49 Escentials Starter Kit* is a cost-effective option that allows new Consultants to take advantage of our new Spring/Summer 2019 lineup and still sell our Fall/Winter 2018 products. It includes everything you need to pave the way to self-inspired success: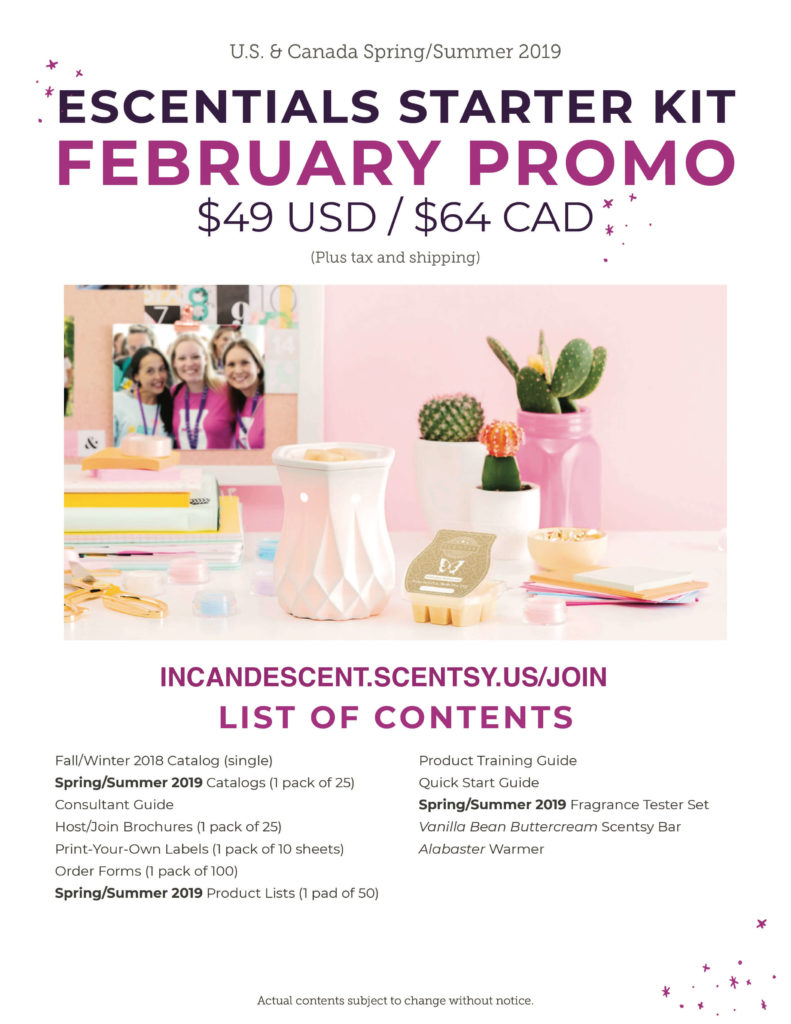 Alabaster Warmer
Vanilla Bean Buttercream Scentsy Bar
Fall/Winter 2018 Catalog (single)
Spring/Summer 2019 Catalogs (1 pack of 25)
Spring/Summer 2019 Fragrance Tester Set
Consultant Guide
Product Training Guide
Quick Start Guide
Spring/Summer 2019 Product Lists (1 pad of 50)
Host/Join Brochures (1 pack of 25)
Print-Your-Own Labels (1 pack of 10 sheets)
Order Forms (1 pack of 100)
As always, our $99 Starter Kit (with more products and business tools) is also available including FW 2018 Full tester kit AND SS 2019 transition tester kit plus both catalogs(Enhanced Kit). No matter which kit you choose, a Scentsy business lets you make additional income and offers the flexibility to work whenever and wherever.
February 1-28, 2019 Only
Spring 2019 is coming and it's a great time to JOIN  – So many amazing new products and programs coming to Scentsy!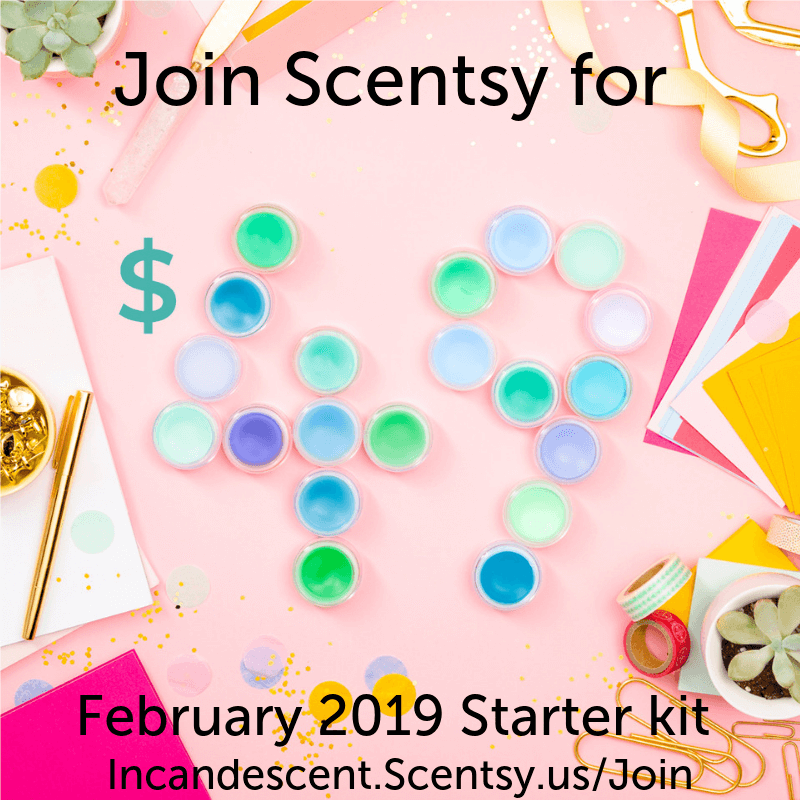 See the Join Page for the Entire Starter Kit Contents