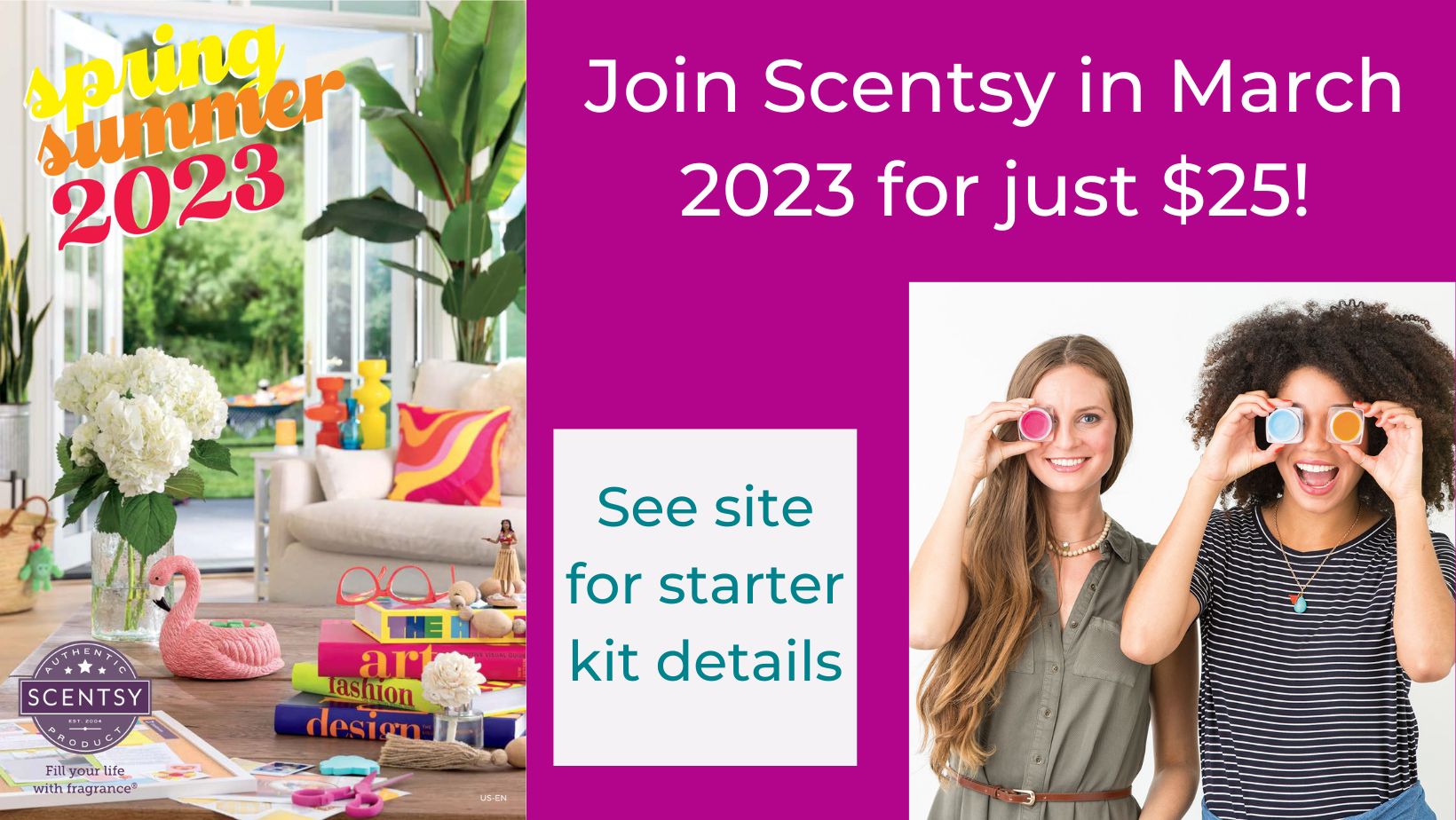 Scentsy Starter Kit for $25 in March 2023
See site for kit details! You can also purchase the regular $99 kit.
This March, we're going back to basics with a $25* Escential Starter Kit, featuring all the essentials new Consultants need to get their business off to a great start.
Here's what new Consultants will receive in their kit:
Crowned in Gold Mini Warmer
Black Raspberry Vanilla Scentsy Bar
Coconut Lemongrass Scented Stickers
Eucalyptus Lavender Mint Scented Stickers
Spring/Summer 2023 Fragrance Tester Sample Pack (one pack of 25)
Quick Start Guide
Spring/Summer 2023 Catalogs (one pack of 5)