Scentsy October Starter Kit Special - Holiday Bars + November Warmer of the Month!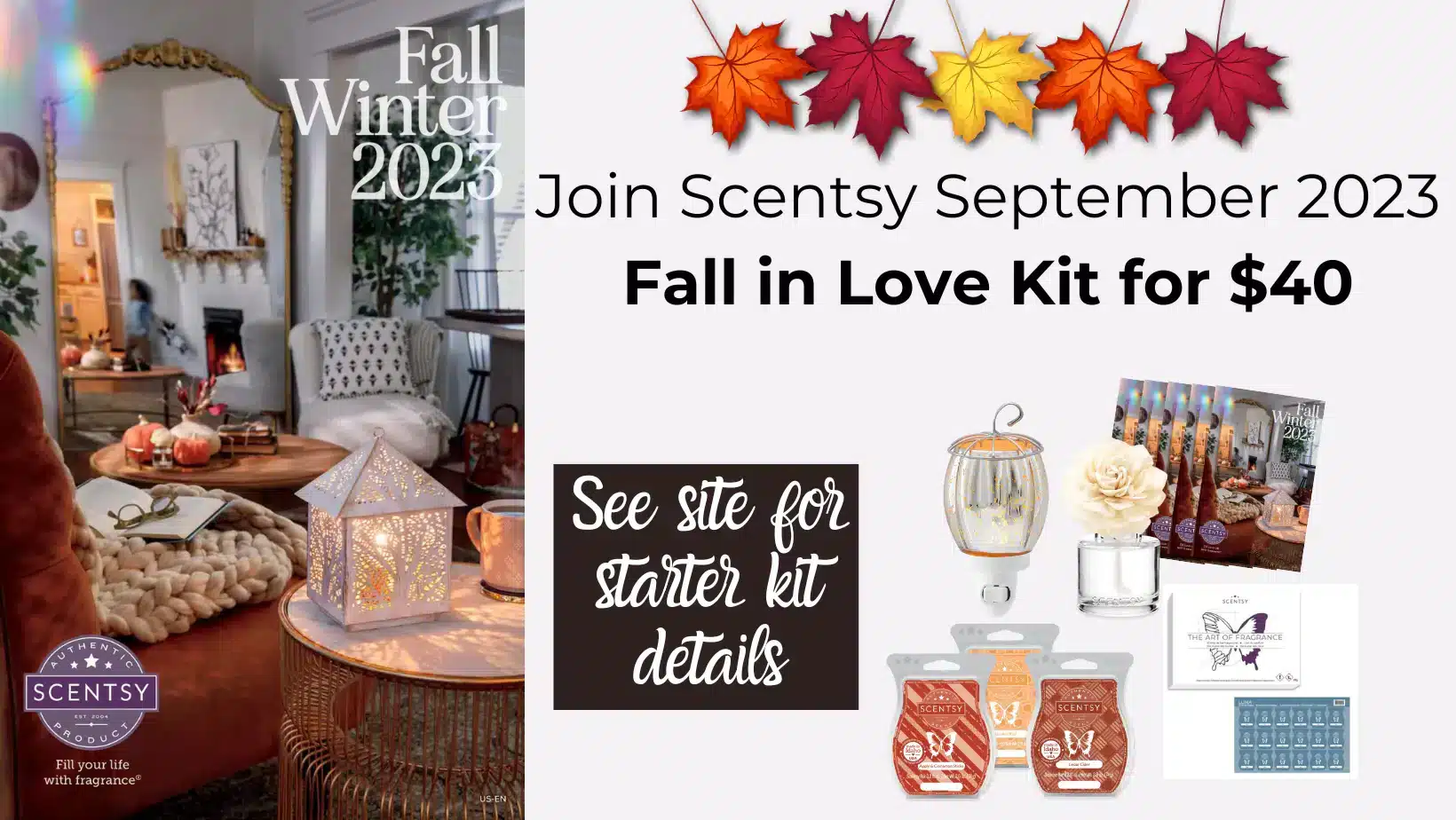 Scentsy Fall Basics Starter Kit – September 2023
This promotion has ended, thank you!
Scentsy Fall Basics Starter Kit – Join for $40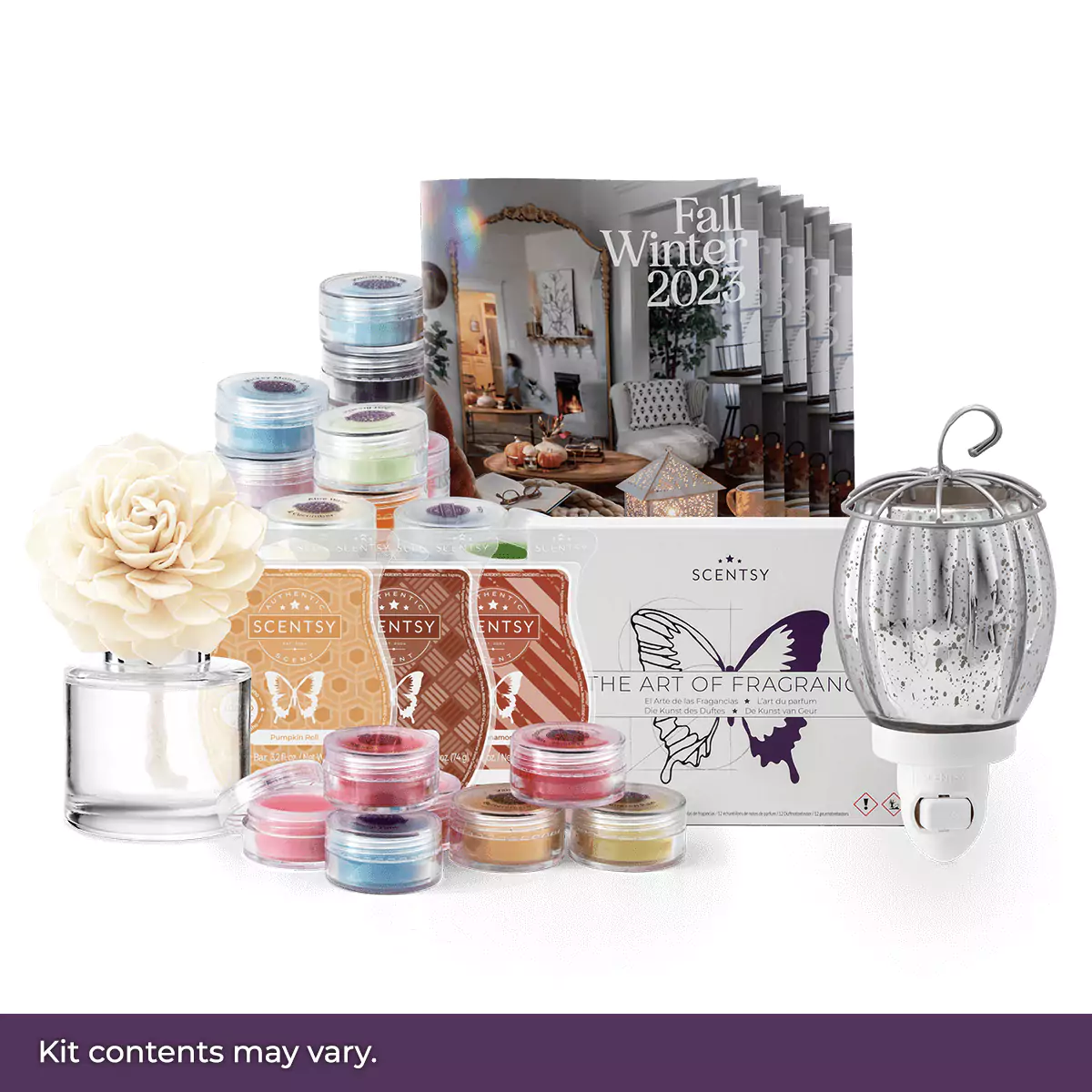 Fall/Winter 2023 Sample Tester Set
Fall/Winter 2023 Catalogs (5 Pack)
The Art of Fragrance Kit
Fall Fairytale Mini Warmer
Apple & Cinnamon Sticks Scentsy Bar
Cedar Cider Scentsy Bar
Pumpkin Roll Scentsy Bar
Cozy Cardigan – Dahlia Darling Fragrance Flower
Or Select the $99 Starter Kit!
Why Scentsy?
There are so many amazing reasons to join Scentsy — from world-class events to lifelong friendships — but here are a couple of the top ones:
Make some extra dough
Selling Scentsy is simply a fun way to earn some additional income with a variety of products everyone loves.*
Work wherever, whenever
Scentsy gives you the flexibility to master that work-life balance — and have time for what matters most.
Go exploring
One of the perks of being a Scentsy Consultant is the possibility of earning an all-expense-paid trip to a remarkable destination. Start packing!
How much can I make?
Make 20% in Scentsy Commission, plus bonuses and perks.*
| Sales | Potential income |
| --- | --- |
| $200 | $40 |
| $400 | $80 |
| $600 | $120 |
| $800 | $160 |
*Earn 20% on the first 1,000 points in lifetime Personal Retail Volume (PRV) and then 25% on all sales afterwards.