SHOP COLLECTIONS + HOLIDAY 🎄
Order soon to receive products in time for Christmas. Restrictions apply. Learn more.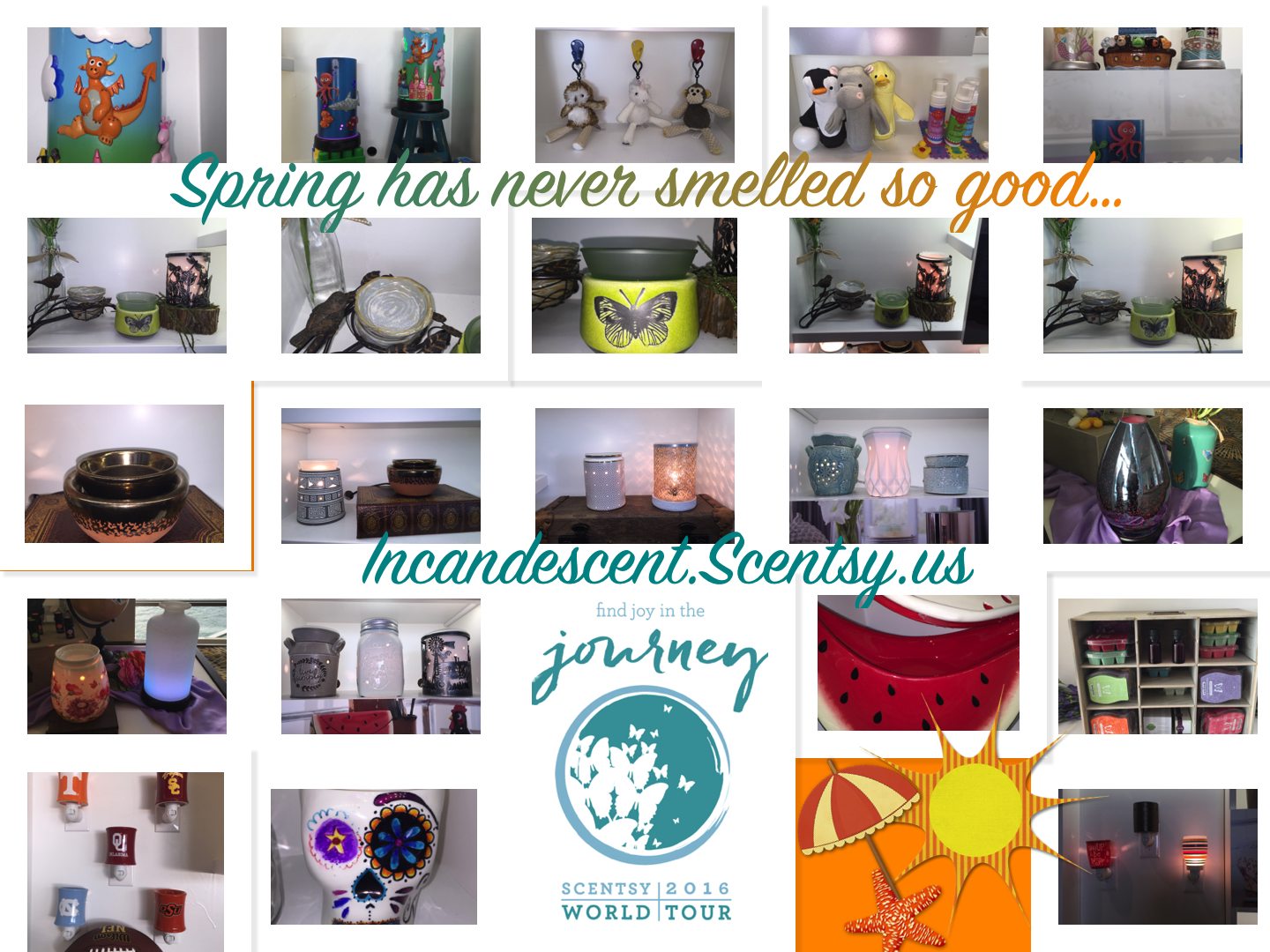 Back from the Scentsy 2016 World Tour here in the Midwest! My first time ever going and won't be my last.  I really enjoyed everything about it, including getting a look and smell at all the new products from the Spring / Summer 2016 Catalog and all the excitement that Scentsy has to offer.
I apologize for my pictures!  I am definitely not a photographer. 🙂 I did my best to take as many as possible, and in doing so, I somehow seemed to missed the Ocean Mosaic Scentsy Warmer, Sea Urchin Scentsy Warmer, and the Doodle Dot.
Scent and decor is so subjective and personal, I have posted below my standouts for this upcoming season.  All in all, everything was amazing!
Honorable Mentions
If you have younger kids, all the kids warmers are so adorable.  I've never even seen Argh Matey and Under the Sea.  Really cute for the Kids.  The Buddies Ark Warmer is big and very high quality.  I think most parents will love this warmer.  Onto the Kids Diffusers, my favorite is Deep Blue Sea…just a personal preference and reminds me of the beach, Finding Nemo, etc.  I love the way the colors come out of the bubble holes and the details.  Both Kids Diffusers are adorable though.  The magnets are ingenious and fun! I picked a few and moved them around and it's a very innovative product.
Citrus Pop – nice Orange Soda scent.  Love it.
Clothesline – if you like Laundry scents this one is for you. Very strong.  Going in my teenagers's room :).
Oodles of Orange – Kids Scents.  I love all the Kids Scents.  This one is kind of like a Dreamsicle.  Creamy orange scent. So good and reminds me of summer days.
Brazilian Grapes ~ not overly grape.  Touch of grape with herbal note and lemon.
Blackberry Meringue ~ light bakery and a wonderful blackberry, creamy sugared fragrance.
Cotton Candy Cookie ~ Straight up Cotton Candy here and spot on. Love this fragrance of being back at the carnival in summer.
Southern Evening ~ Surprise like for me as I thought this might come across like perfume(in my mind).  Since I love French Lavender and geranium, this is heavenly and reminds me of nights back in the south.  Gorgeous fragrance.
Scentsy really upped their game with the Essential & Natural Oils.  I loved most of them!
Dash Essential Oil Blend ~ Fabulous. If you love Lemon Zest, Citrus and tart fruit. This is a fabulous pick me up Oil. A must have.
Jasmine White Tea 100% Natural Oil ~ Jasmine, lemongrass, bergamot are standouts in this oil. It's pure romance and relaxation in a bottle. Couldn't put this one down.
Lemon Thyme 100% Natural Oil~ Lemon lovers again! Nice citrus mixed with thyme for an herbal, sunny fragrance. Fab.
Orange Strawberry Melon 100% Natural Oil ~ Stand out again.  Uniquely different for a diffuser.  Tropical heavenly oil, perfect for summer.
These are some of my notable mentions, and too many for me to name because I may as well put the entire list 🙂
~Spring is almost here~
Available online on March 1st, 2016