SHOP COLLECTIONS + HOLIDAY 🎄
Order soon to receive products in time for Christmas. Restrictions apply. Learn more.
NEW FOR SCENTSY SPRING / SUMMER 2016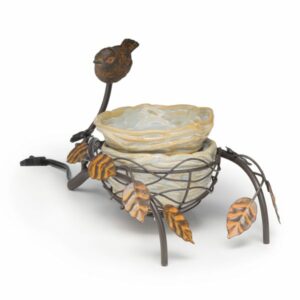 A mama bird poses watchfully over her home. Expertly applied contours and colors, each showcasing the artistry behind this lovely natural rendering, are the details that set this warmer apart.
6″ TALL ELEMENT WARMER, $40.00
SEE ALL THE NEW SCENTSY SPRING SUMMER 2016 FRAGRANCES AND PRODUCTS