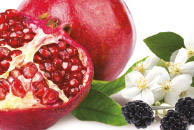 SCENTSY CLASSIC SCENT DESCRIPTIONS :
AUSSIE PLUM SCENTSY
Mélange of juicy plum, pink grapefruit, and tart pomegranate with smooth vanilla.
BEACH SCENTSY 
Papaya and honeydew sweetened with a hint of coconut.
BLACK RASPBERRY VANILLA SCENTSY 
Delicious, sun-sweetened dark berries warmed with vanilla.
BLUEBERRY CHEESECAKE SCENTSY 
Thick, rich NY cheesecake with a light graham cracker crust and delicious blueberries.
BY THE SEA SCENTSY 
The scent of ocean air wafting through dewy, seaside grass.
CAMU CAMU SCENTSY 
Tropical oasis of lush mandarin, camu camu, and passion fruit.
CINNAMON VANILLA SCENTSY 
Inviting blend of vanilla beans, cinnamon, coconut and cassia.
CLEAN BREEZE SCENTSY
White florals with a touch of spring; this is the scent of fresh, clean laundry.
COCONUT COTTON SCENTSY
Sun-warmed cotton, creamy coconut milk, bright citrus, and white sandalwood transport you to a cabana on a tropical beach.
COCONUT LEMONGRASS SCENTSY
Creamy, tropical coconut and sunny, bright lemongrass.
FRENCH LAVENDER SCENTSY 
Pure, herbal fragrance of wild lavender from the hills of France.
JUST BREATHE SCENTSY 
Breathe deeply as soothing eucalyptus, zesty lemon, and a medley of mints comfort and rejuvenate.
NEWBORN NURSERY SCENTSY 
Fresh, clean, and powdery, this dreamy scent evokes memories of cradling your little ones.
PERFECTLY POMEGRANATE SCENTSY 
Dark and juicy pomegranate with a sweet berry finish; this is a classic.
SIMPLY VANILLA SCENTSY 
The pure fragrance of classically warm vanilla. / French vanilla with a touch of coconut milk.
SKINNY DIPPIN' SCENTSY 
Fresh green apples perfectly harmonized with refreshing melons and juicy pears.
SUNKISSED CITRUS SCENTSY
Lively blend of oranges, lemons, limes, and grapefruit.
SWEET PEA & VANILLA SCENTSY 
Ambiance of raspberries and sweet pea petals with vanilla.
THUNDERSTORM SCENTSY
Very refreshing, sharp, spicy, outdoor fragrance; like the breeze in a storm.
WEATHERED LEATHER SCENTSY 
Step into an old-fashioned saddle shop brimming with dark suede and tooled leather over a backdrop of oak.
WELCOME HOME SCENTSY 
Warm and welcoming with cinnamon and spices.
WHITE TEA & CACTUS SCENTSY 
A clean, crisp, and refreshing floral mix with green notes.
**FRAGRANCES MAY BE AVAILABLE IN  ~ SCENTSY SCENT BARS, SCENTSY TRAVEL TINS, SCENTSY SCENT PAKS, SCENTSY HAND SOAP, SCENTSY CIRCLES, SCENTSY CAR BARS, SCENTSY ROOM SPRAYS, SCENTSY LAUNDRY, SCENTSY CLEAN***
LOOKING TO PURCHASE MORE THAN ONE FRAGRANCE? CONSIDER A COMBINE & SAVE TO GET THE BEST PRICE!