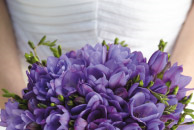 SCENTSY ROMANCE SCENT DESCRIPTIONS :
HONEYMOON HIDEAWAY SCENTSY
Escape to a secluded retreat of dew-kissed lily and tart-sweet kiwi, shaded by lush coconut palm.
LOVE YOU BERRY MUCH SCENTSY 
A fragrance to crush on: bursting red berries, dreamy white peach, and tart cranberry finished with a splash of vanilla.
LUNA SCENTSY
White florals — jasmine, sweet pea, and freesia — juicy berries, and sandalwood shimmer like moonlight.
SATIN SHEETS SCENTSY 
Sensual and earthy sandalwood perfectly paired with rich, warm vanilla.
SHIMMER SCENTSY 
Get your girly-girl on! Sweet cherries, velvety apricots, and sensual white musk crowned with a tiara of shimmering spun sugar.
Just as the setting sun paints the desert sky, flamboyant desert lily and vanilla orchid enliven creamy coconut milk and ethereal jasmine.
BLOND WOOD & MOONFLOWER SCENTSY
Pale, warm wood and amber envelop demure moonflower, delicate white roses and upturned lilies in a modern, magical fragrance.
Graceful tropical blossoms meet luscious pineapple and the subtle scent of coconut milk in a feminine, floral fragrance.
A sweet confection of berries, nectarines and vanilla-laced whipped cream nestled in marshmallow fondant.
Southern charm in a fragrance: pure-white magnolias with flirty green leaves and sultry notes of rosewood and amber.
***FRAGRANCES MAY BE AVAILABLE IN ~ SCENTSY SCENT BARS, SCENTSY TRAVEL TINS, SCENTSY SCENT PAKS, SCENTSY HAND SOAP, SCENTSY CIRCLES, SCENTSY CAR BARS, SCENTSY ROOM SPRAYS, SCENTSY LAUNDRY, SCENTSY CLEAN***
BUYING MORE THAN ONE FRAGRANCE? USE A COMBINE & SAVE TO GET THE BEST PRICE!