SCENTY BRING BACK MY BAR 2017 VOTING BEGINS 10/1
Looking to order some past BBMB Scentsy Fragrances? Check out our Sale Area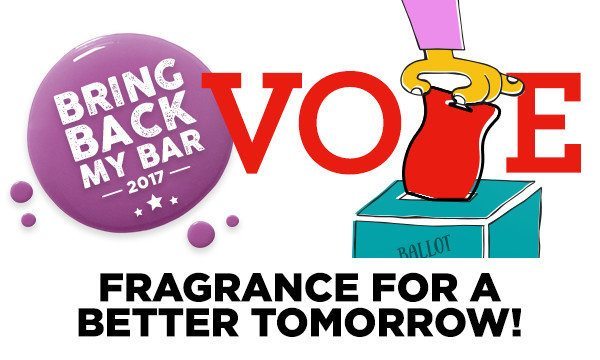 The Scentsy Bring Back My Bar 2017 voting begins on October 1, 2016!
Now's your chance to make your voice heard and vote for the retired Scentsy fragrances YOU believe in!
Voting will be open from Oct. 1-15 on Incandescent.Scentsy.us. This time, we're mixing it up a bit: We'll bring back the top 10 fragrances from 2004-2011 and the top 10 fragrances from 2012-2016! The winners will be available for purchase beginning Jan. 1, 2017.
The Voting Period has now ended, Thank you for your votes.