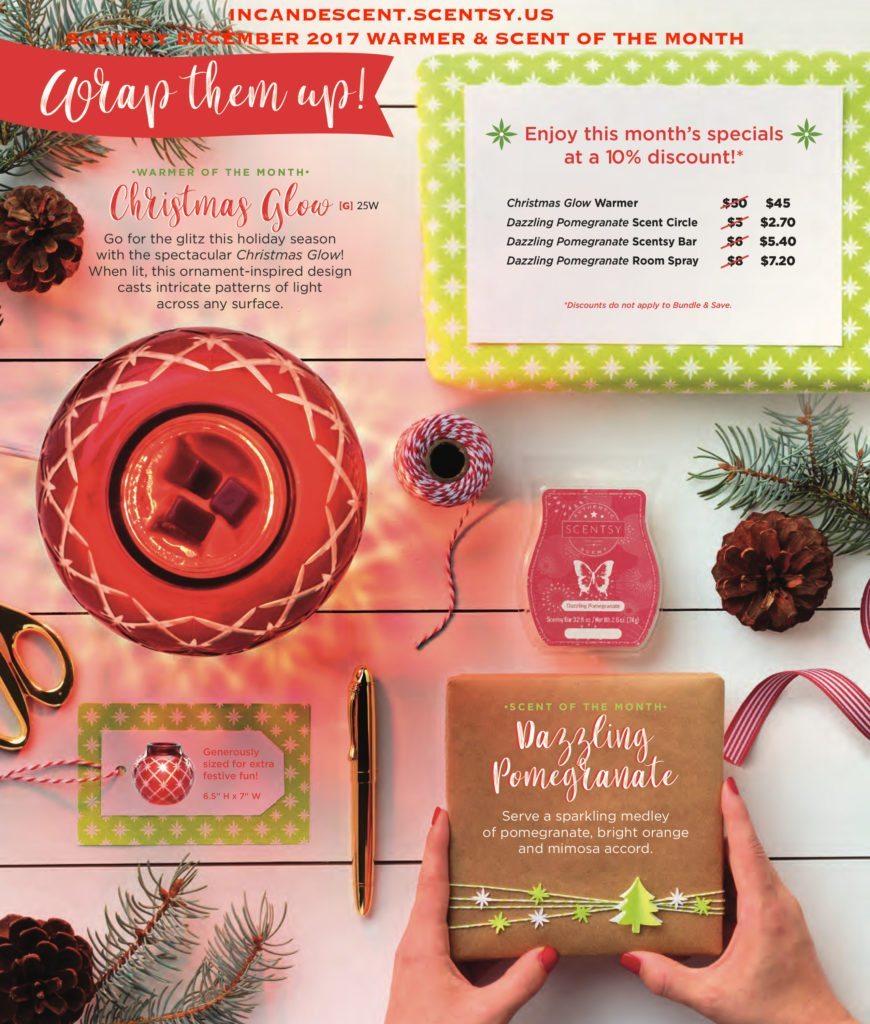 November 2017 Warmer & Scent of the Month.
Go for the glitz this holiday season with the spectacular Christmas Glow! When lit, this ornament-inspired design casts intricate patterns of light across any surface.  25WGenerously sized for extra festive fun! 6.5″ H x 7″ W
 $50 $45 ON SALE THE MONTH OF November 2017

Available November 1, 2017
Scentsy 2017 October Scent of the Month ~ Dazzling Pomegranate
Serve a sparkling medley of pomegranate, bright orange and mimosa accord.
On sale the Month of November 2017
Scentsy Bar $6, $5.40 Room Spray $8, $7.20 Scent Circle $3, $2.70
 On Sale Starting November 1st through the month of November while supplies last!
*Discounts do not apply to Combine & Save.
Received the Scentsy Warmer and Scent of the Month package yesterday. Christmas Glow is a beautful, larged etched glass warmer that gives off a wonderful light pattern.  I have holiday glasses that match this warmer pefectly! It's shape in size is very similar to our Stargaze Scentsy Warmer. Dazzling Pomegranate is a very fizzy fruity Pomegranate scent…bubbly and effervescent fragrance!