SHOP COLLECTIONS + HOLIDAY 🎄
Order soon to receive products in time for Christmas. Restrictions apply. Learn more.

June 2018 Warmer & Scent of the Month
*Discounts do not apply to Combine & Save.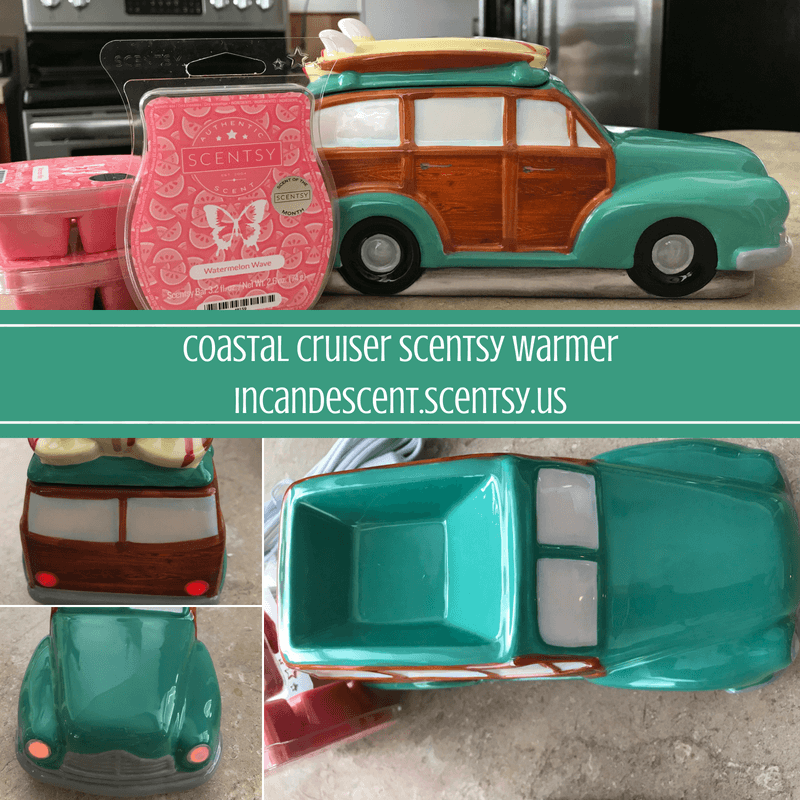 Just received my Warmer & Scent of the Month kit – The Coastal Cruiser ScentsyWarmer is absolutely adorable.  I've attached in real life pics.  The headlights and taillights light up and the detail is amazing.  There are holes in the top cover for the fragrances to come through – much like our Pumpkin Delivery and Special Delivery Truck warmers. This is going to be very popular!  I have been warming the Scent, Watermelon Wave, since yesterday.  LOVE this scent.  It is not a very strong candy like watermelon fragrance at all.  There is true Watermelon note with a wonderful Lime/ Citrus note that just screams "SUMMER"!  It is fresh and so pretty.  I am loving this fragrance!