Description
Please note: The wax in our Holiday Scentsy Bricks may experience cracking. This is due to the unique shape of the brick's packaging. Unfortunately, the cracking cannot be prevented, and we will not be issuing refunds for cracked bricks. But don't worry, this does not affect the quality of the fragrance experience.
Scentsy Club | Subscribe & Save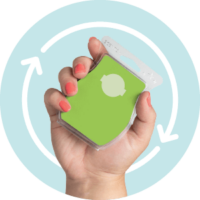 Never say goodbye to your favorite Scentsy Bar!
Just add it to your Scentsy Club subscription, and we'll keep making it just for you even if it's discontinued (as long as it stays in your order).
Referral & Rewards. Save 10% off a $30 order, One half price item for orders over $60, perks, and more. Cancel at any time.