SHOP COLLECTIONS + HOLIDAY 🎄
Order soon to receive products in time for Christmas. Restrictions apply. Learn more.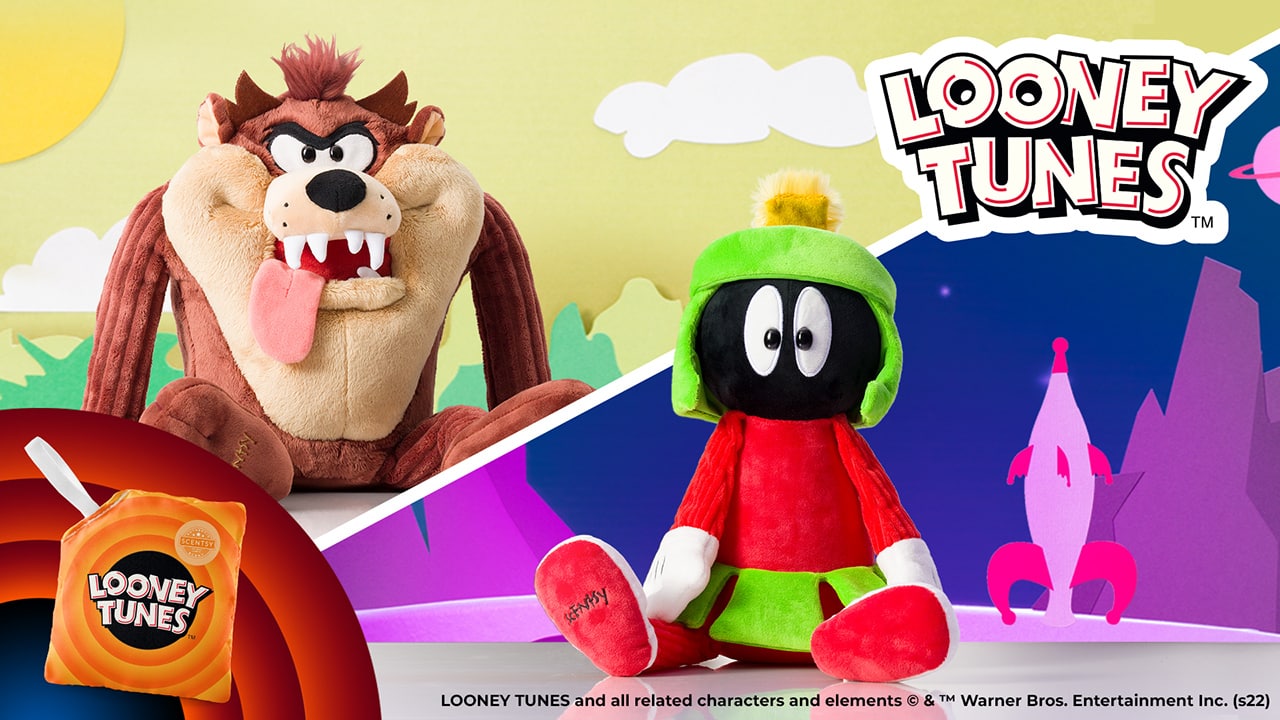 NEW! LOONEY TUNES – SCENTSY COLLECTION
Not Currently Available
Shop Scentsy products inspired by classic Looney Tunes characters.
NEW! Tasmanian Devil (Taz) Scentsy Buddy & Marvin the Martian Scentsy Buddy
Here comes trouble! Two of the most iconic Looney Tunes™ mischief-makers have joined the party, and we're bringing our Looney Tunes™ fragrance out of the vault to add to the fun!
The Taz – Scentsy Buddy is savagely cute, and his tongue is embedded with crinkly material that mimics his wild growl when touched. Meanwhile, the Marvin the Martian – Scentsy Buddy comes decked out in his trademark centurion helmet and sneakers. Both include a preselected Scent Pak in our exclusive Looney Tunes™ fragrance — featuring apple juice, ripe red berries and sugared cherry — which will also be available as a Scentsy Bar.
And to make things even sweeter, we're offering our Bugs, Daffy and Sylvester – Scentsy Buddies and Tweety Bird – Scentsy Buddy Clip at 50% off during this promotion! Don't miss this chance to snag these cuties at an amazing price.
Here are the products that will be available for purchase:
Full price
Taz – Scentsy Buddy + Looney Tunes™ – Scent Pak, $40
Marvin the Martian – Scentsy Buddy + Looney Tunes™ – Scent Pak, $40
Looney Tunes™ – Scent Pak, $7.50
Looney Tunes™ – Scentsy Bar, $6.50
Taz and Marvin Bundle (includes one Taz – Scentsy Buddy + Looney Tunes™ – Scent Pak, one Marvin the Martian – Scentsy Buddy + Looney Tunes™ – Scent Pak), $60