The October 2015 Warmers of the Month ~ Part of the Regular line up now! – We have 4 available! Home Run!, Slam Dunk!, Goal!, and TouchDown!   

**These new warmers are element warmers and do not use an incandescent bulb for warming the wax, nor do they light up.**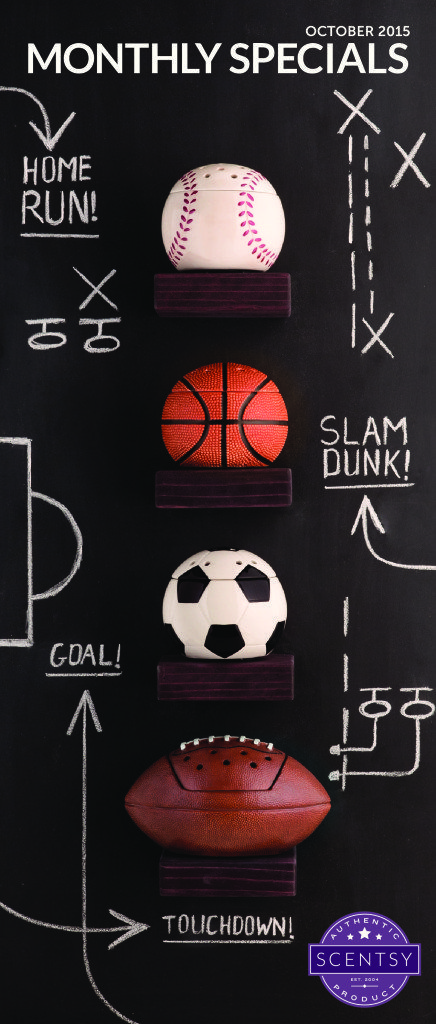 $35.00  $31.50 each (10% OFF October 2015)..Available October 1st.