What Fragrances are available during the Scentsy Spring Summer 2018 season?  
Over 90 fragrances listed below are available from the Scentsy Spring Summer 2018 Catalog, not including our monthly scent of the month specials…So many choices, change your fragrance as often as you like!
Fragrances available from the Spring Summer 2018 Catalog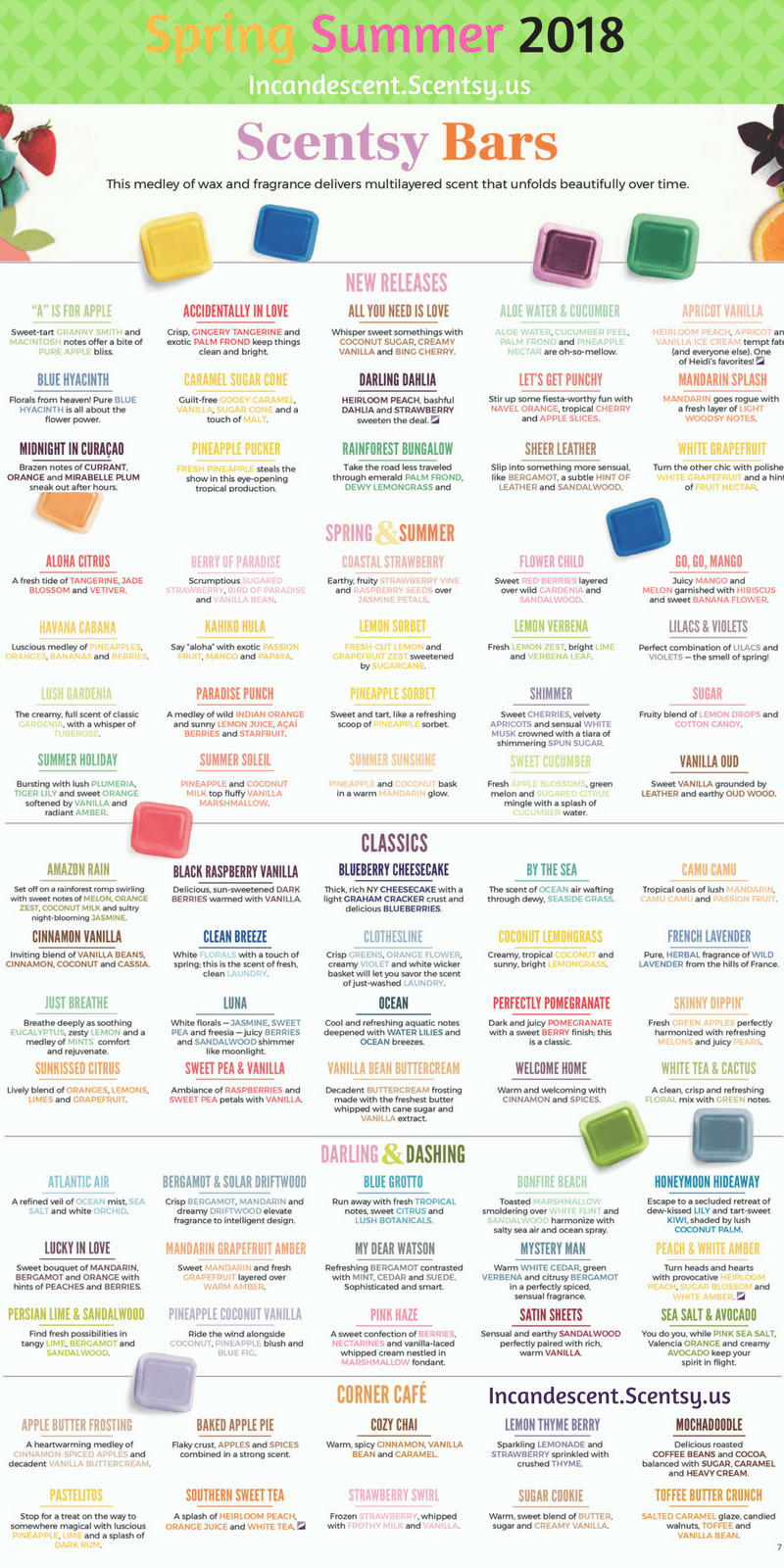 SCENTSY SPRING SUMMER 2018 NEW RELEASES
SCENTSY CLASSICS
SCENTSY RETURNING SPRING & SUMMER
A perfect pop of bright orange, juicy cherry and sweet vanilla.
Just the sweet stuff! RASPBERRY SORBET, COTTON CANDY and fluffy MARSHMALLOW.
Juicy Grape, Raspberry Leaf and scrumptious sugared berries.
Help kids drift into dreamland with this soothing blend of baby freesia, lavender and sweet pea. Perfect for bedrooms and evening baths.
Kids will love this sweet, citrusy scent punched up by fresh pineapple, crisp papaya, mango blossom and ripe bunches of tropical berries. Yum!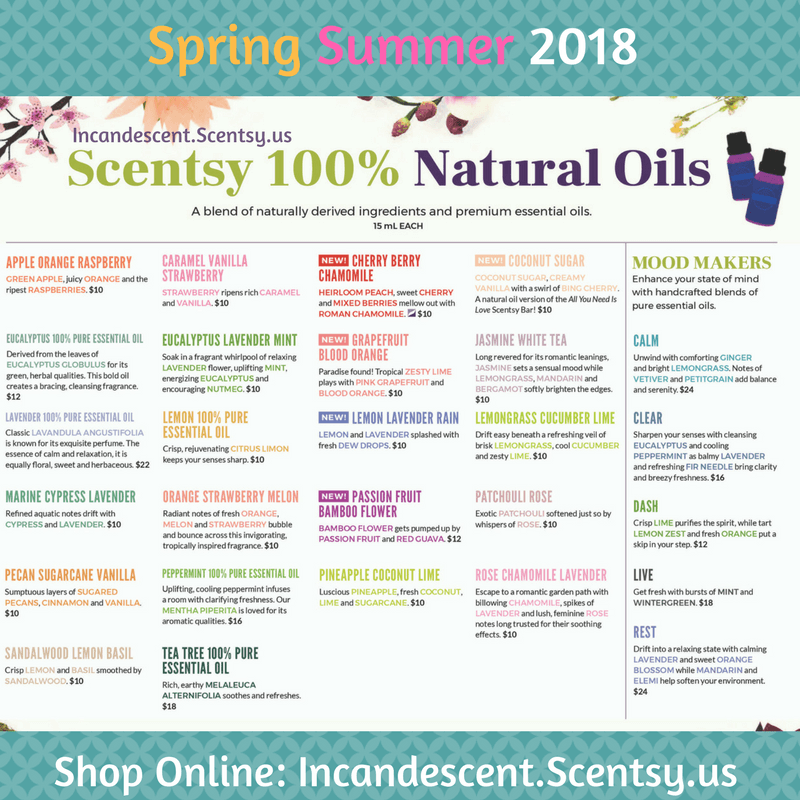 SCENTSY NATURAL & ESSENTIAL OILS
SCENTSY SPRING 2018 CATALOG INFOSCENTSY SPRING 2018 SLIDESHOW REQUEST A CATALOG DOWNLOAD SCENTSY SPRING 2018 CATALOG SCENTSY SPRING 2018 PRODUCTSSCENTSY SPRING SUMMER 2018 SCENT LISTDISCONTINUED LIST 2018 SHOP