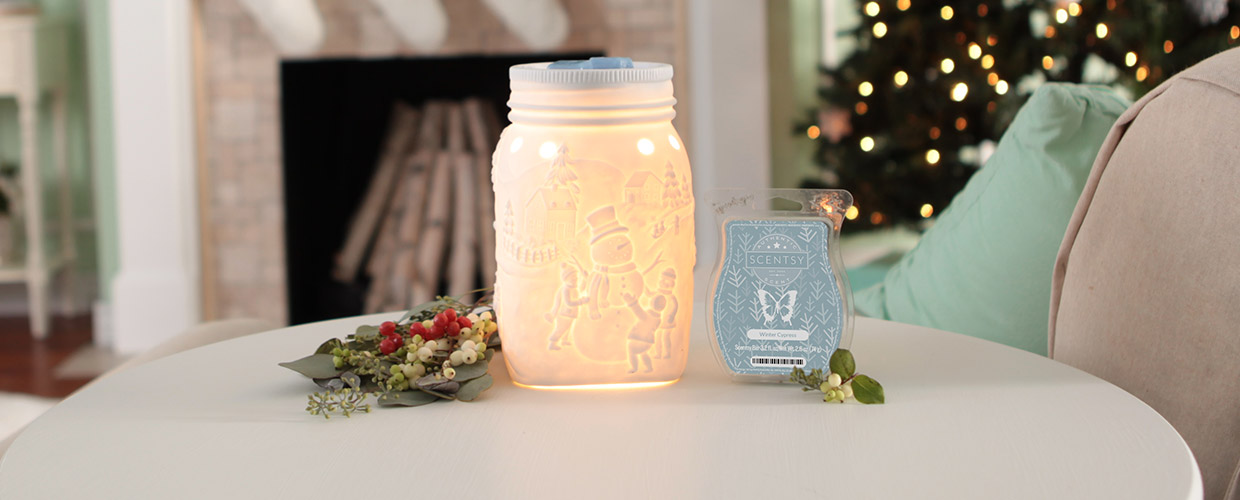 Due to the December 2015 Warmer of the Month Forest Meadow Wrap selling out; November's 2015 Warmer of the Month ~ Let it Snow ~ will be 20% off until the end of December 2015, or while supplies last.
LET IT SNOW SCENTSY WARMER PREMIUM
Build a magic snowman with glee, hang colorful ornaments on the tree, go winter sledding for the thrill, find warmth in your cottage on the hill. Like a snow sculpture crafted in precious detail, Let it Snow depicts four wondrous holiday scenes drawn right from a child's sweet snow-day dream.
Tell a glowing winter story. Each side reveals a festive snow-day scene.
$35.00  $28.00
SOLD OUT