Sign up to receive the Scentsy 2016 Fall / Winter Catalog!
Looking forward to sunny days and warm, fragrant nights?! It's not that far away 🙂  Sign up to receive a mailed copy of the Scentsy Spring / Summer 2016 Catalog!  Products from the new Scentsy 2016 Spring / Summer Catalog will be available to purchase online on March 1, 2016.
Each season(Fall /Winter on September 1st; Spring / Summer on March 1), Scentsy comes out with a new catalog including many new, enticing fragrances, wax warmers, body care, laundry, home goods products. Enhance your spirit, beautify your home!
View Scentsy 2016 Spring/Summer Catalog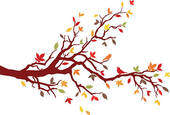 LOOKING TO SIGN UP TO RECEIVE THE UPCOMING SCENTSY FALL/WINTER 2016 CATALOG? SIGN UP HERE