COPY OF THE NEW SCENTSY FALL WINTER 2016 CATALOG!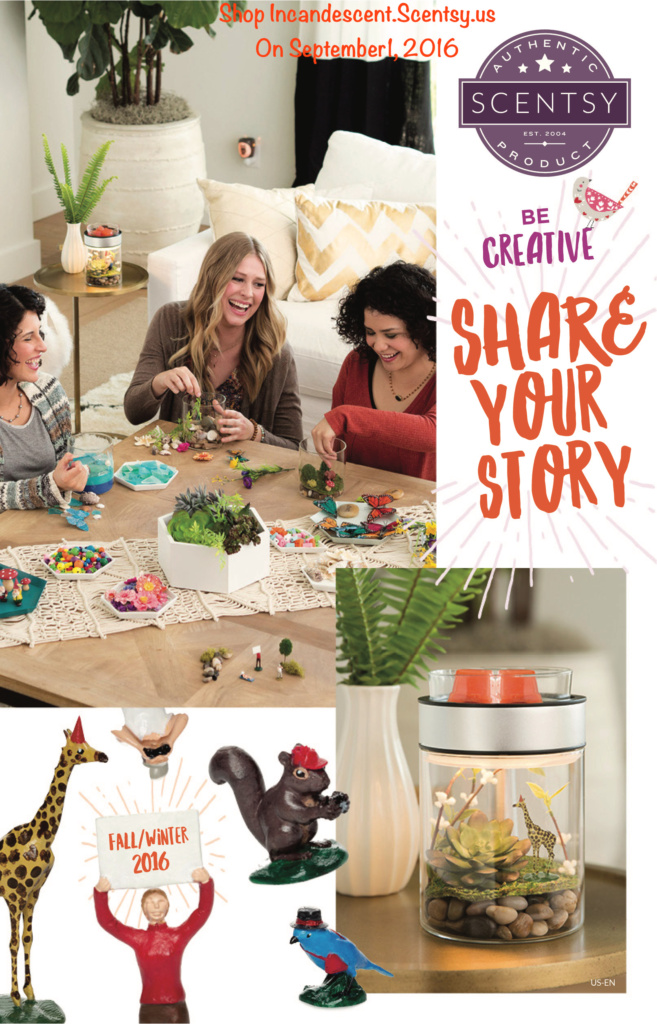 The Scentsy Fall Winter 2016 Catalog is HERE! I'm am so excited to share the latest fragrances and products with you. Some new highlights: Bases to transform your Nightlight warmers into tabletop warmers, A triple Accord Warmer to warm up to 3 fragrances at one time(or one at a time), Cord Covering Bases for your Scentsy Warmers, Purchase Individual Diffuser Shades to change up your Scentsy Diffusers, Creativity is HUGE with the New Make a Scene Scentsy Warmer, New Scentsy Sidekicks Buddies for babies!, plus so much more…
More info on New and Returning Fragrances
All items will be available for purchase on Incandescent.Scentsy.us on September 1, 2016
SHARE SCENTSY
Sharing is life. We share stories.
Secrets. Memories. And, most importantly,
WE SHARE LOVE.
**Apologies, We had to remove the slideshow due to memory. Instead we have embedded a slideshow from Youtube. You can pause the video to get a good look at each page, or download the catalog below(best quality) and save to your computer or phone. **
If you'd like a printed copy of the catalog mailed(please include your mailing address in the message) or have any questions, please fill out this contact form.  Thanks!