SHOP COLLECTIONS + HOLIDAY 🎄
Order soon to receive products in time for Christmas. Restrictions apply. Learn more.

Get ready, it's almost that time of year…
Almost everything is 10% off the Month of August 2016  extended to 9/1/2016 from our Scentsy Spring/Summer Catalog!
*Some exclusions may apply*
August marks the month of transition between The Scentsy Spring / Summer Catalogs and the Scentsy Fall / Winter catalog products.  With that, almost the entire Spring / Summer catalog is on sale at 10% off (certain exclusions may apply, i.e.. Combine & Save, Licensed Products, Charitable Cause Items, Closeout items, Enhanced Consultant Starter Kit, Warmer & Scent of the Month, etc.) from August 1, 2016 – August 31, 2016!  Please also check here as to which items are being discontinued from the Spring / Summer 2016 Catalogs.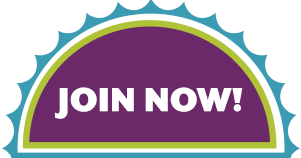 ENCHANCED STARTER KIT AUGUST 1 – 31 extended through 9/1/2016
August is also a GREAT month to JOIN SCENTSY ~ New Scentsy Consultants who enroll between August 1 and 31 extended through 9/1/2016 will receive the Enhanced Consultant Starter Kit for $99 that includes Spring /Summer 2016 testers and catalogs AND the New Fall/Winter 2016 transition tester sets and catalogs at no additional cost! Transition tester sets include new and returning fragrances, plus any previous Scent of the Month fragrances that are moving into the Fall/Winter 2016 Scentsy catalog. Starting September 1, 2016, the new Scentsy Consultant Starter Kit will include Fall/Winter 2016 testers and catalogs.
IN ADDITION, If a Consultant JOINS in August 2016 AND earns the Shooting Star Award in their first 15 days, we'll send them the Shooting Star Enhancement Kit for FREE!