SHARE YOUR LOVE OF SCENTSY & EARN REWARDS!
Share Scentsy = Earn Rewards!
HOSTING AN ONLINE PARTY IS EASY!
YOUR PARTY CHECKLIST:
SET A DATE
Schedule a party with me. Pick the date and I will set up the rest!
INVITE YOUR FRIENDS
Create a guest list to share the Scentsy fragrance experience.We provide you with the direct link to share your party online through email or social media! Take advantage of Facebook, Instagram and any other social media sites you love.  
I'll help you share the products, answer questions, take orders and help you with anything else you might need. 
ENJOY YOUR NEW SCENTSY PRODUCTS AND REWARDS!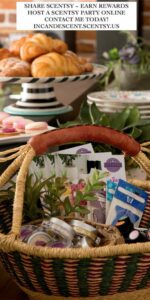 Rewards you can earn!
IT PAYS TO PARTY!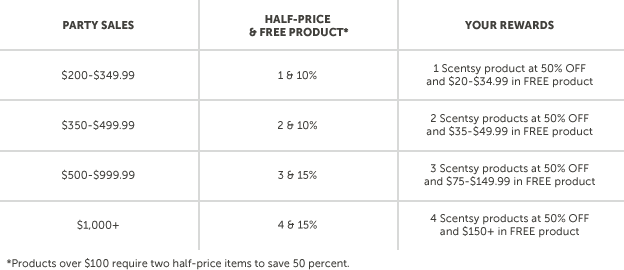 Here's a look at what you could earn at 50 percent off or FREE when you host a $500 party.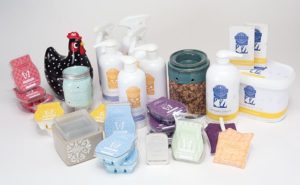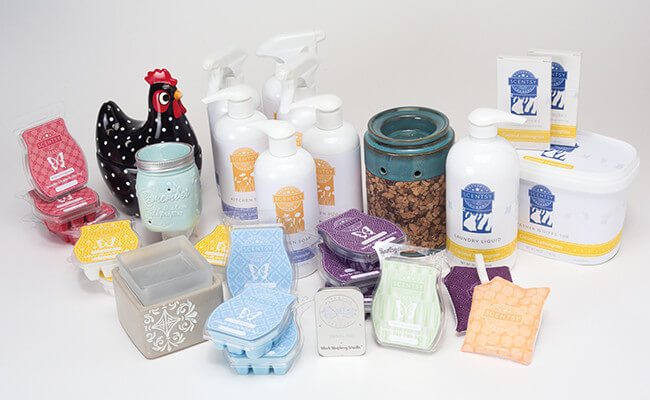 *Example only; actual host rewards may very.