SCENTSY OCTOBER 2017 WARMER AND SCENT OF THE MONTH – PUMPKIN DELIVERY TRUCK WARMER & PUMPKIN CINNAMON SWIRL SCENTSY FRAGRANCE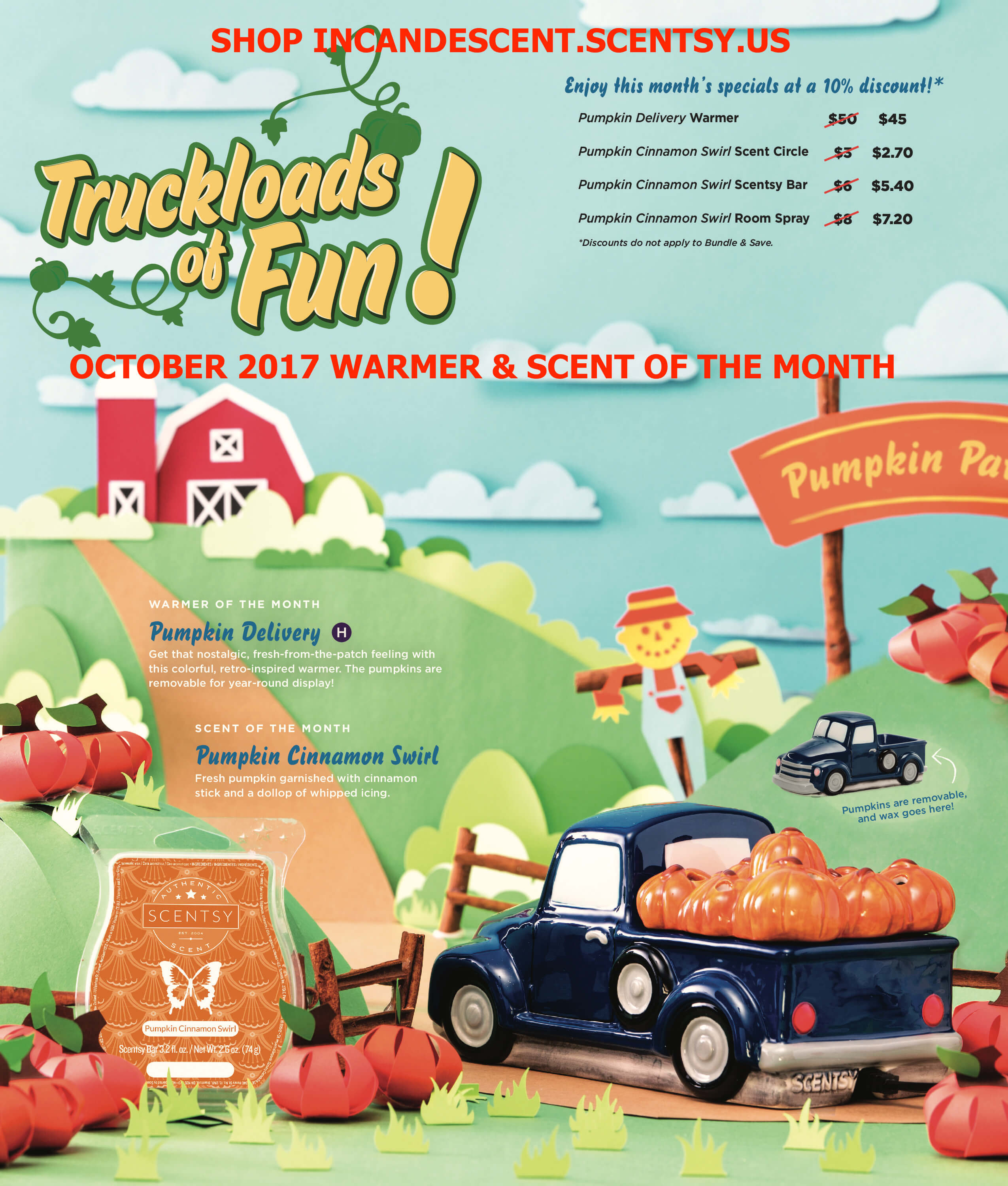 October 2017 Warmer & Scent of the Month.
This is going to be incredibly popular!
Fresh pumpkin garnished with cinnamon stick and a dollop of whipped icing.
On sale the Month of October 2017
Scentsy Bar $6, $5.40
Room Spray $8, $7.20
Scent Circle $3, $2.70
 On Sale Starting October 1st through the month of October while supplies last!
*Discounts do not apply to Combine & Save.
Love this Warmer and Scent!
Oh my gosh, Pumpkin Cinnamon Swirl is making my home smell like I am baking Pumpkin Bread. It is fantastic!