It's College Football Time – Get Your Scentsy Collegiate Football Warmers!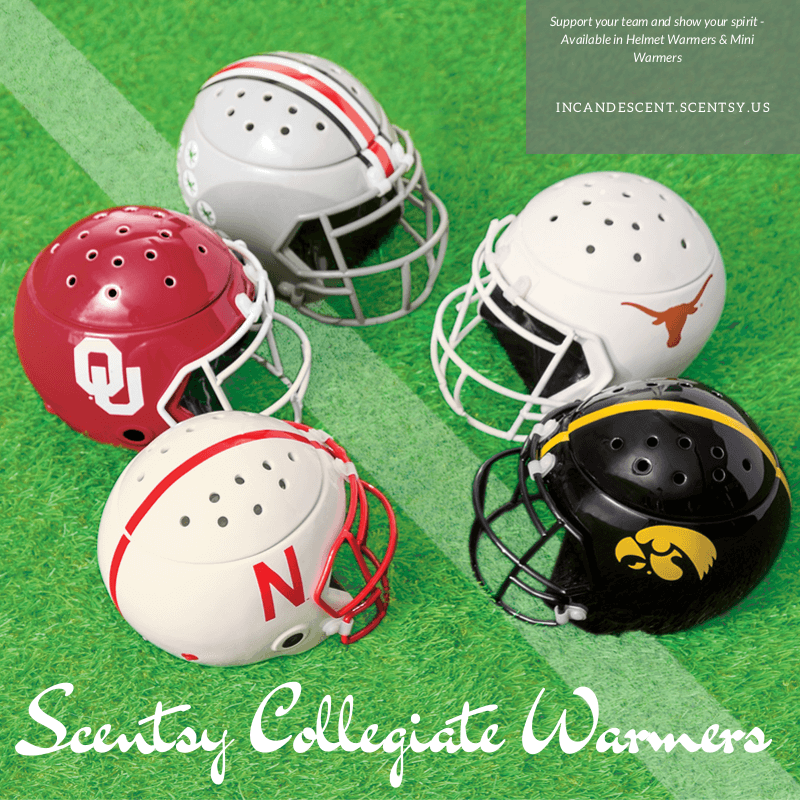 Yes, it's that time of year – Football Kickoff Madness and Tailgate Season! Woo Hoo!
Find your favorite team and show your spirit, plus a portion of the sales goes to support the University – don't forget your favorite Scentsy fragrance to get this season off to a great start!