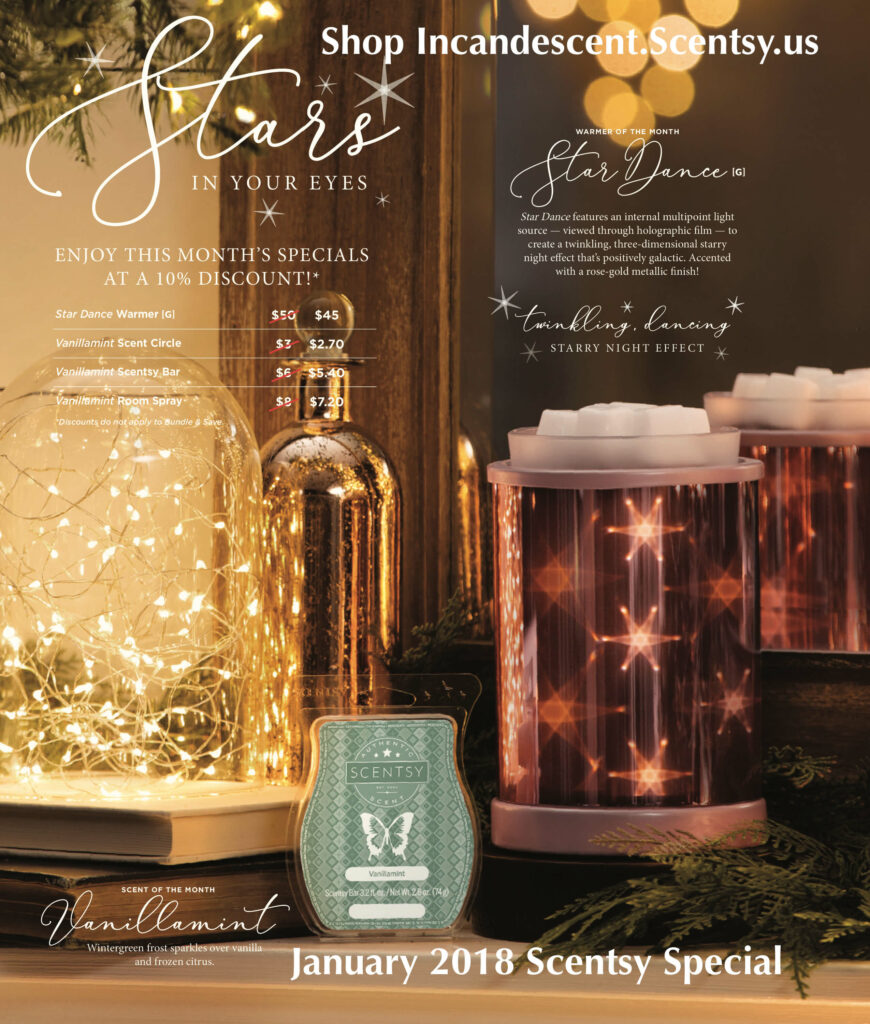 January 2018 Warmer & Scent of the Month.
Star Dance features an internal multipoint light source — viewed through holographic film — to create a twinkling, three-dimensional starry night effect that's positively galactic. Accented with a rose-gold metallic finish!
This is an element warmer – 12 Watts.
twinkling, dancing STARRY NIGHT EFFECT
$50 $45 ON SALE THE MONTH OF JANUARY 2018
Available January 1, 2018
Scentsy 2018 January Scent of the Month ~ Vanillamint
Wintergreen frost sparkles over vanilla and frozen citrus.
On sale the Month of January 2018
Scentsy Bar $6, $5.40 Room Spray $8, $7.20 Scent Circle $3, $2.70
 On Sale Starting January 1st through the month of January while supplies last!
*Discounts do not apply to Combine & Save.