Shop the New 2020 Collection of Scentsy Holiday Bricks
Go Big and Festive with almost a full pound of Scentsy Wax!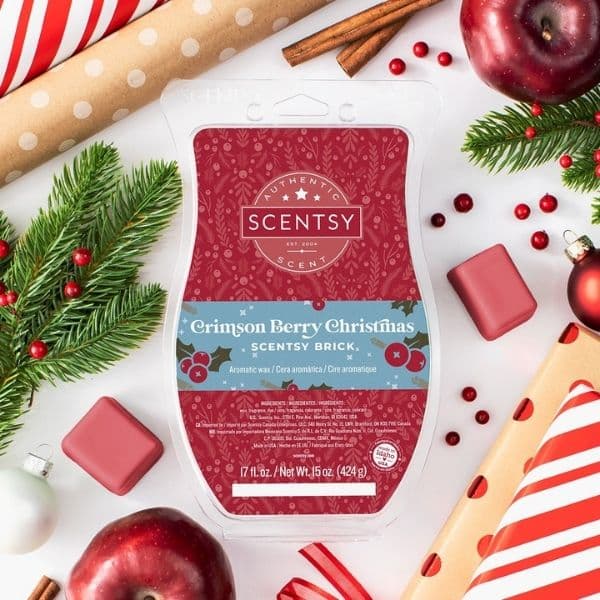 New! Crimson Berry Christmas
Comforting crimson berries highlight the excitement of Christmas morning, with a burst of sweet cinnamon that warms crisp snow apple.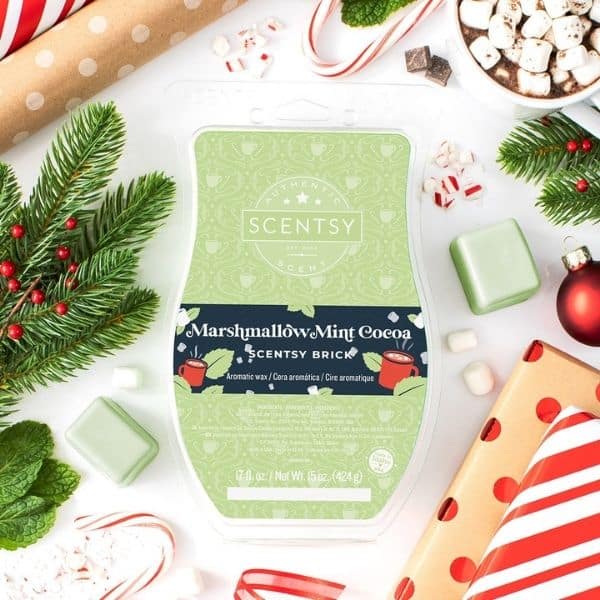 New! Marshmallow Mint Cocoa
Cozy up with a mug of hot chocolate as airy marshmallow and peppermint float above a rich layer of creamy cocoa.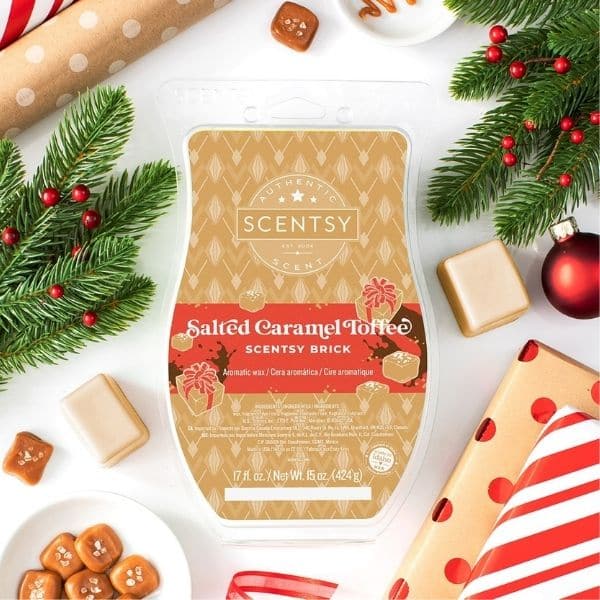 New! Salted Caramel Toffee
The sweet scent of salted caramel takes melted toffee and butterscotch to new levels of indulgence.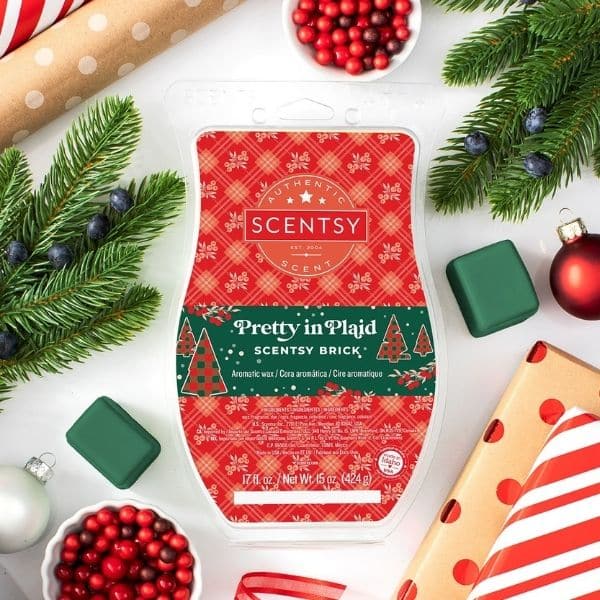 Pretty in Plaid
Juniper berries jibe with minty-fresh wintergreen, festive pine and bright cranberries.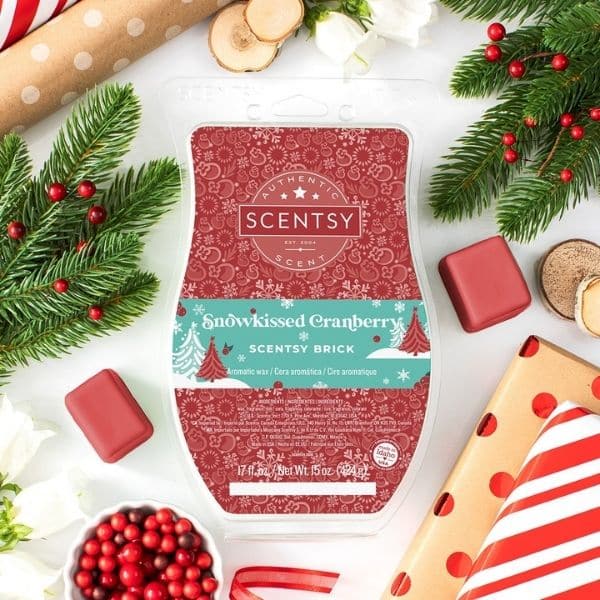 Snowkissed Cranberry
Frozen pink cranberries trek through fresh-fallen powder, white balsam and glistening sugared woods.
With five times the wax of a Scentsy Bar, Holiday Bricks help keep any Scentsy fan surrounded by delightful seasonal scents into the new year. Best of all, they can be purchased individually for $24 or bundled in packs of two for $40! You can add the bars to Scentsy Club!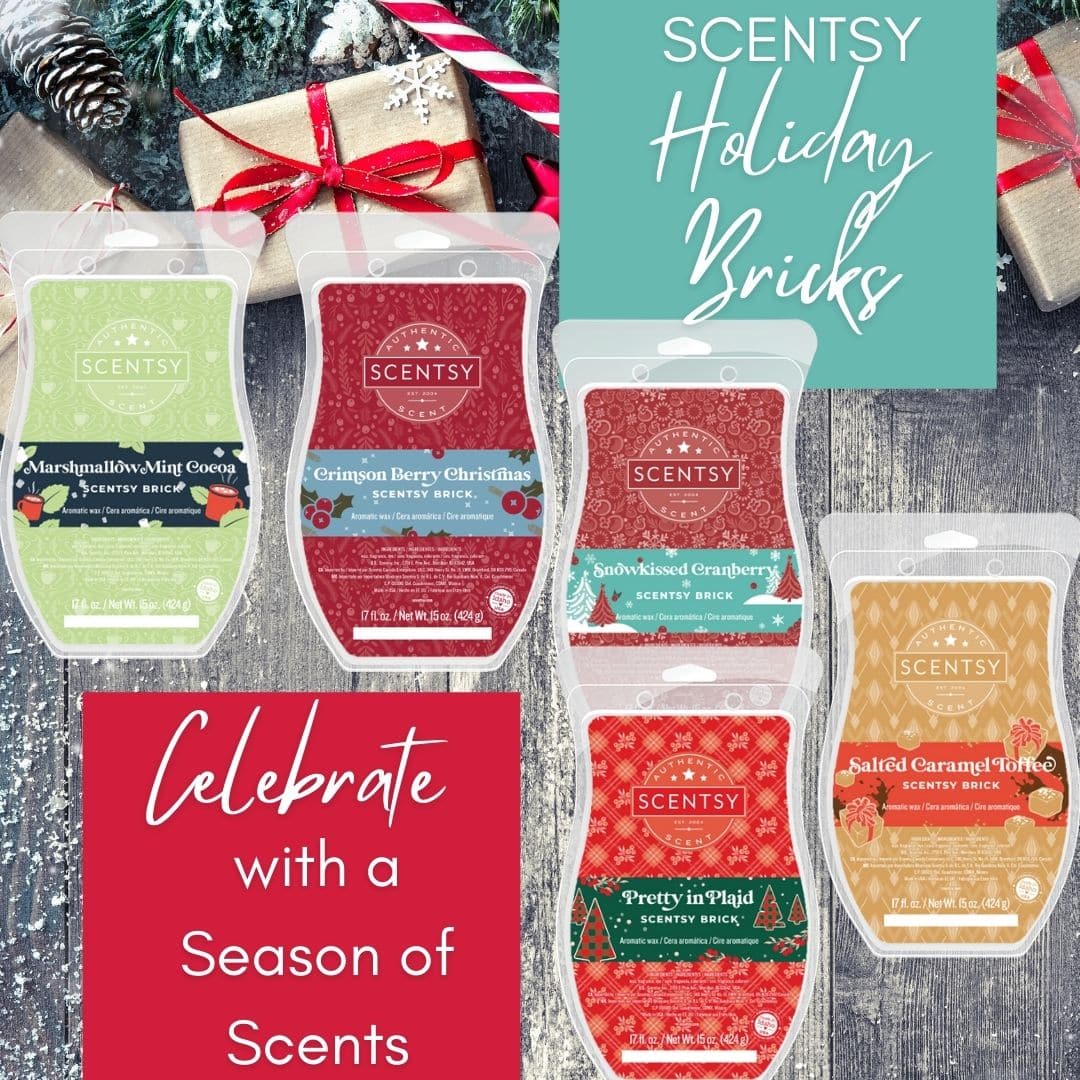 Slide