˜

Scentsy Holiday Bricks (weighing in at almost a full pound of Scentsy wax!) are back for a limited time this November 2016! Don't miss out on our yummy new fragrance: Caramel Vanilla Delight.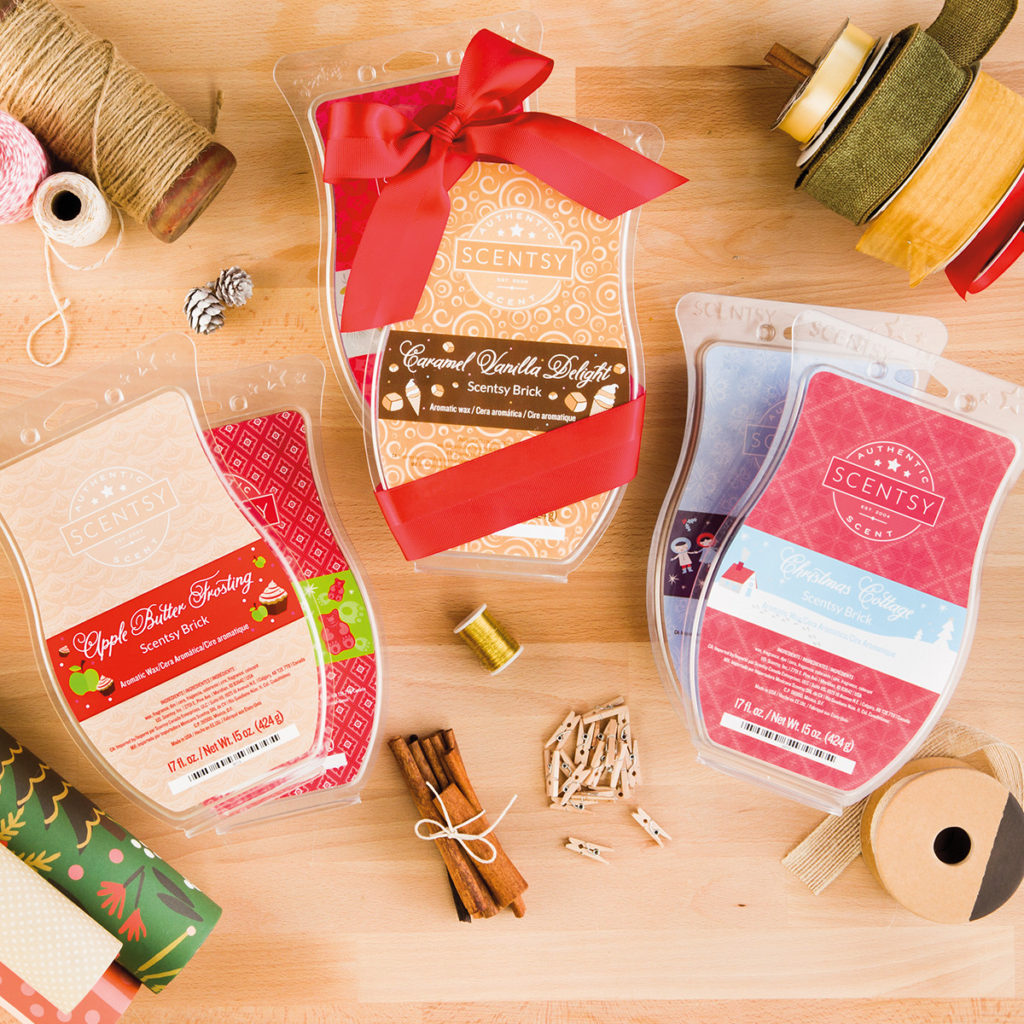 2016 Holiday Scentsy Bricks: 
Very Merry Cranberry
Lush, red winter berries pop against a backdrop of snow-covered cedar, creating a lovely winter landscape.
Apple Butter Frosting
Let this heartwarming medley of baked cinnamon-spiced apples and decadent vanilla buttercream be the icing that finishes your holiday décor.
Cinnamon Bear
Crisp, spicy cinnamon, reminiscent of Red Hots candy, with a touch of cloves.
NEW! Caramel Vanilla Delight
Vanilla ice cream, liquid caramel and a splash of white rum.
Christmas Cottage
A cozy, inviting blend of Valencia oranges, raspberries, cloves, and spices.
Eskimo Kiss
Blackberry jam, caramelized brown sugar, vanilla, and amber in a softly romantic scent.