SHOP COLLECTIONS + HOLIDAY 🎄
Order soon to receive products in time for Christmas. Restrictions apply. Learn more.
#ScentsyHygge

GET HYGGE! Get what?!
Get HOO-GUH! And although there isn't a comparable English-word equivalent, it's the Danish idea of coziness – inside and out! It's that little feeling you get while celebrating large and small moments with loved ones. Hygge is created as you nestle into a comfy blanket while sitting by a fire, or by cuddling a loved one on the sofa as you sip cocoa with a furry cat at your feet. It's texture, color, smell and a sense of belonging. Did we mention Scentsy can help you find it? Through the cheery light of a warmer, a diffuser's soft fragrance or the comfort of a Scentsy Buddy, you can create your very own hygge – with us!
Love, Heidi & Orville #ScentsyHygge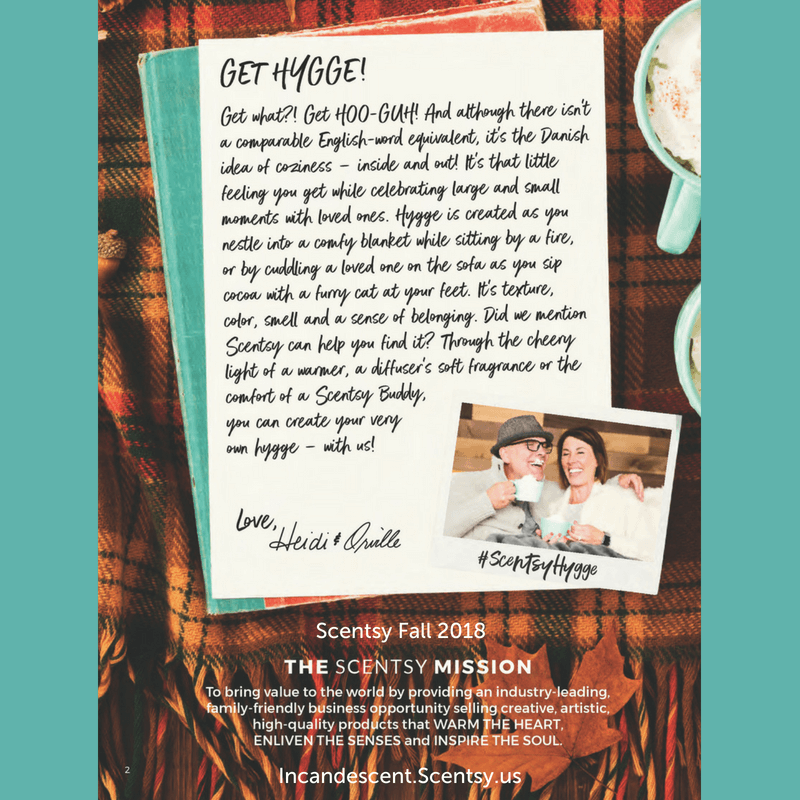 Check out the lovely Scentsy  fragrances and Home Decor' to get you that Hygge feeling! Warmth and comfort!
We have a new Scentsy Hygge Wax Collection – Limited time!