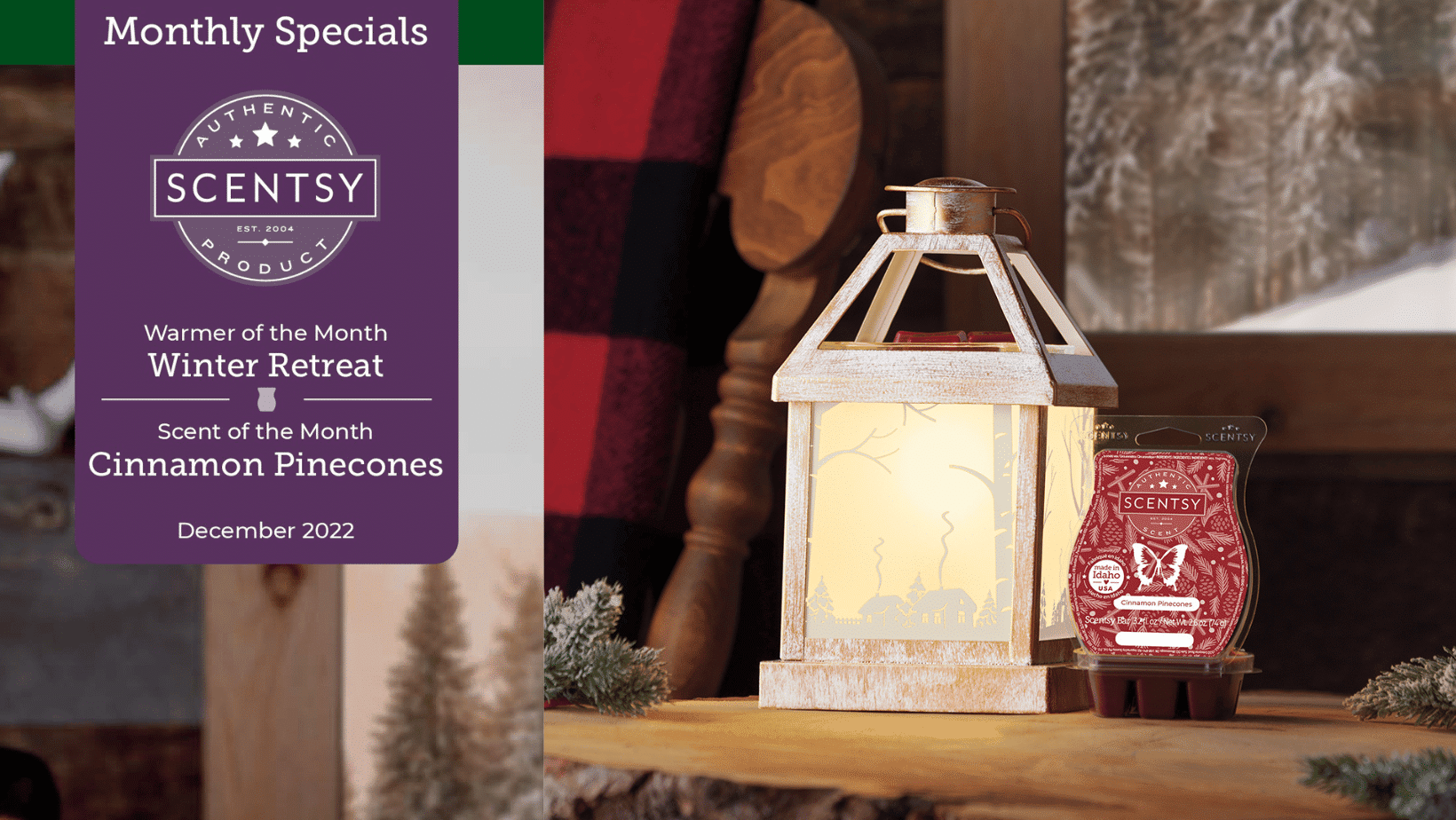 Scentsy December 2022 Warmer & Scent of the Month
Winter Retreat Lantern Scentsy Warmer + Cinnamon Pinecones Scentsy Fragrance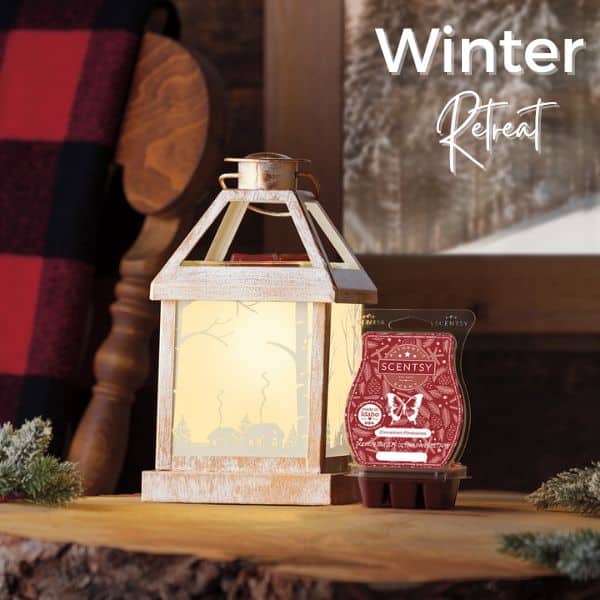 Escape to a tranquil winter night with this vintage-inspired lantern. Features a peaceful winter scene etched in glass on three sides of the warmer, all illuminated by a warm glow.
H+G 9.5″tall,25W
$60 ON SALE FOR $54.00 in December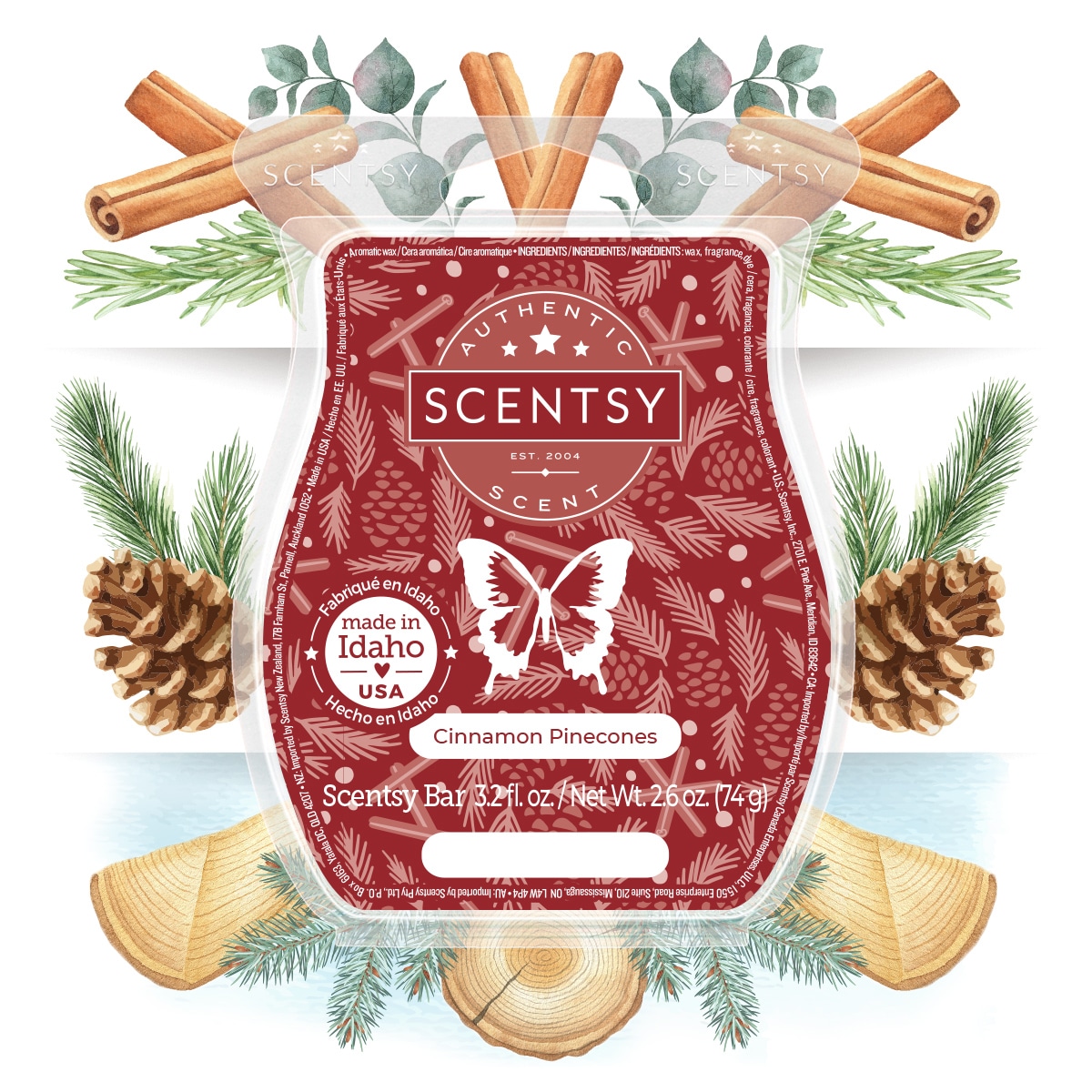 On Sale Starting December 1st.*
Discounts do not apply to Combine & Save.