New products added on 4/1!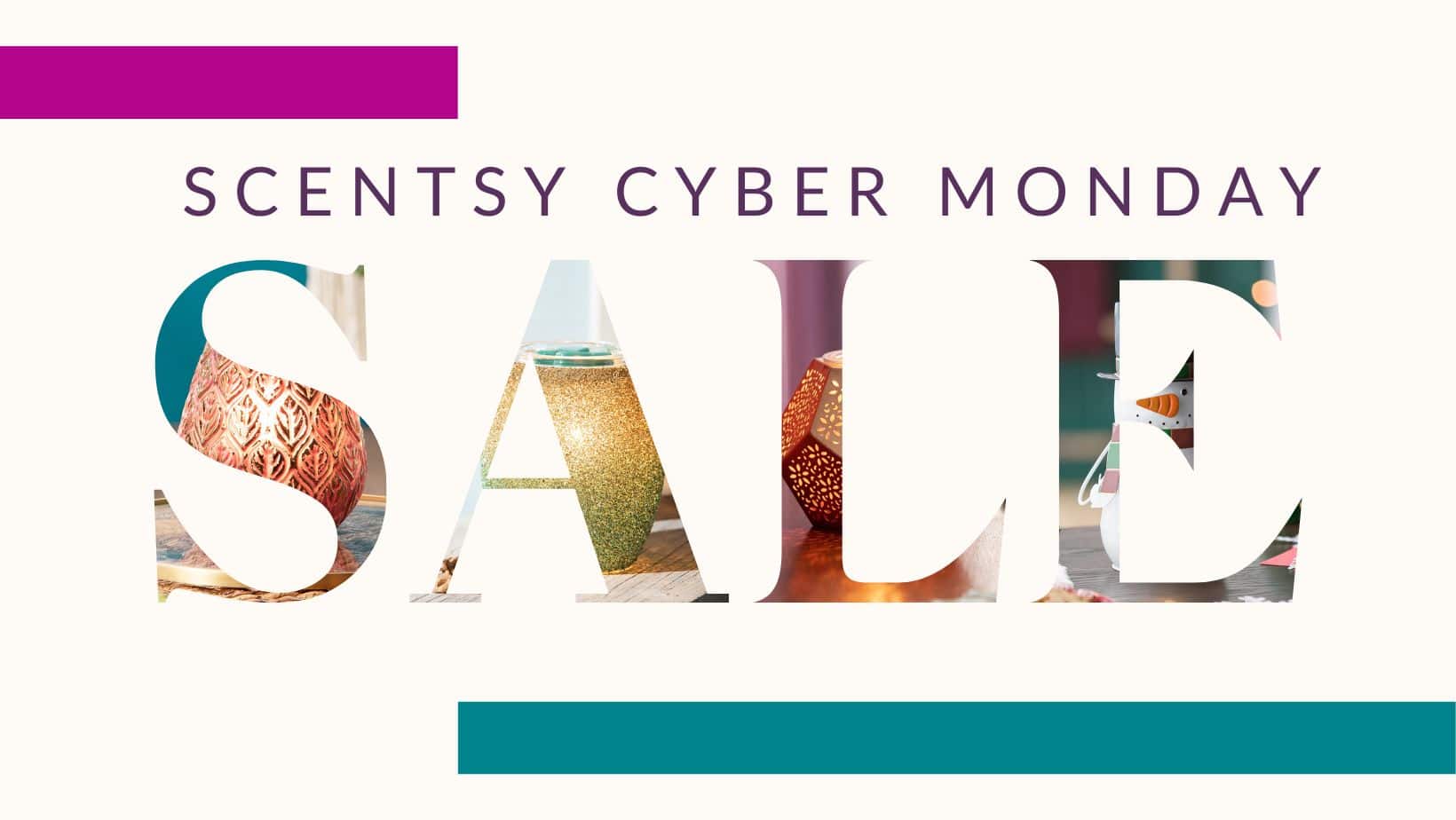 Scentsy Cyber Monday Sale
This sale has ended, please shop our current specials.
Located under specials
The sale will run from 10 a.m. PT Monday, Nov. 28, through 10 a.m. PT Tuesday, Nov. 29, or while supplies last, so don't wait to shop!
Save 20% on licensed catalog items, plus special deals on bundles!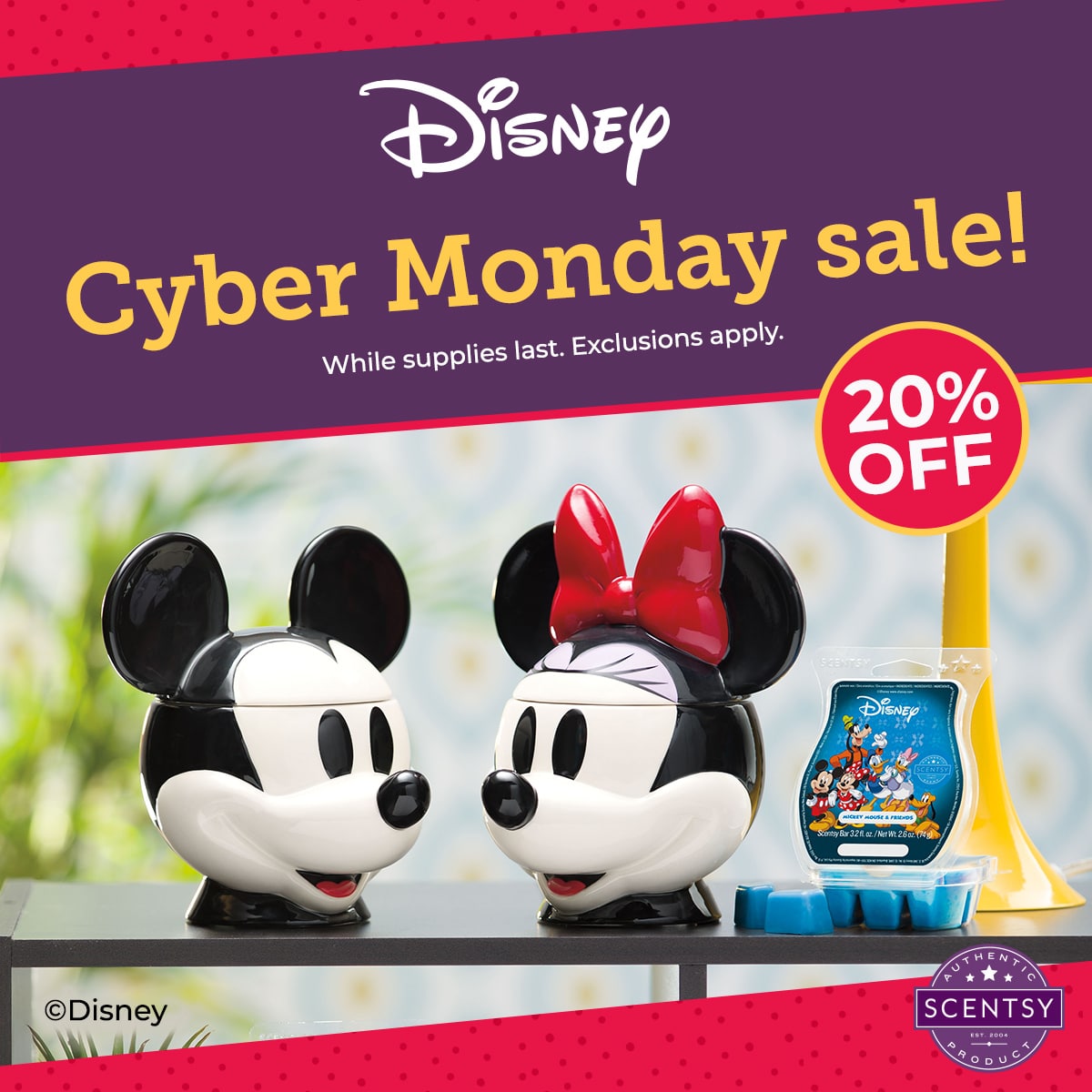 The holiday season is officially here, and we're celebrating with a Cyber Monday sale! We're offering 20% off all licensed catalog items, plus special bundles! Take a peek at the bundles coming your way:
Sampler Bundles, $15
Experience fragrance in every room of the house with these Sampler Bundles! Each bundle includes one Fragrance Flower, one Scentsy Pod Twin Pack, one 3D Scent Circle and one Scentsy Bar. Choose from three seasonal fragrances:
Maple Rum Cake:A little slice of heaven brimming with buttered rum, cinnamon sugar, vanilla frosting and a luscious maple drizzle.
Cozy Vanilla & Pumpkin:Fresh harvest pumpkin and warm, cozy vanilla finished with a sprinkle of sparkling cinnamon.
Wild for Fall: Take in towering Douglas fir, while satsuma mandarin and golden sunflower add a new twist to your autumn adventure.
---
Body Bundle, $10
Relax with Scentsy Soak and Hand Cream in Cashmere & Corduroy, wrapping yourself up in the coziness of creamy vanilla, Sicilian bergamot and cashmere sandalwood.
---
Harvest Hand Soap 6-pack, $40
Build your own 6-pack bundle using any Harvest Hand Soap fragrance!
---
Bar and Oil Bundle, $15
Get the best of both worlds with the Harvest Scentsy Oil 3-pack — including Vanilla Raspberry Potion, Apple Cinnamon Scone and Caramel Cinnamon Cupcake — and Harvest Scentsy Bar 3-pack — including Maple Rum Cake, Cozy Vanilla & Pumpkin, and Wild for Fall.
---
Bake the Day Away 10-bar Bundle, $30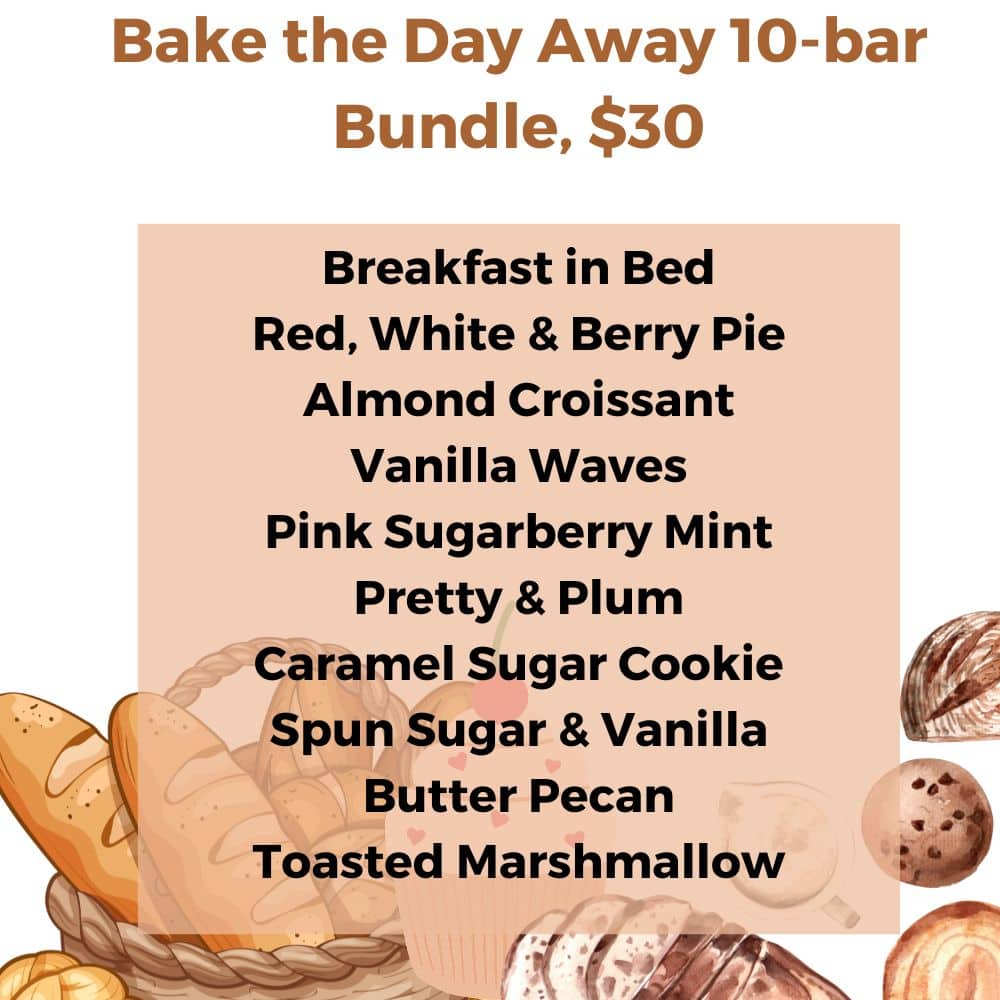 Breakfast in Bed
Red, White & Berry Pie
Almond Croissant
Vanilla Waves
Pink Sugarberry Mint
Pretty & Plum
Caramel Sugar Cookie
Spun Sugar & Vanilla
Butter Pecan
Toasted Marshmallow
---
Fun to be Floral 10-bar Bundle, $30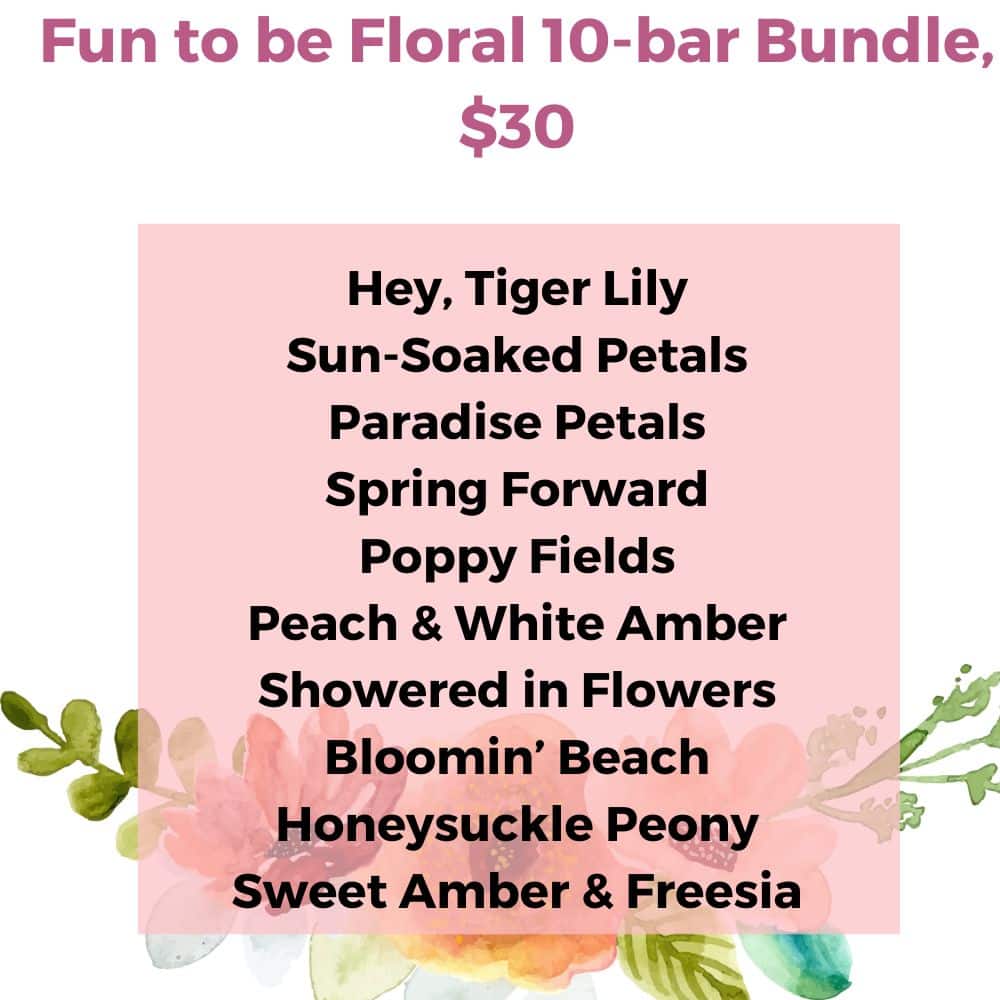 Hey, Tiger Lily
Sun-Soaked Petals
Paradise Petals
Spring Forward
Poppy Fields
Peach & White Amber
Showered in Flowers
Bloomin' Beach
Honeysuckle Peony
Sweet Amber & Freesia
---
Holiday Happiness 10-bar Bundle, $30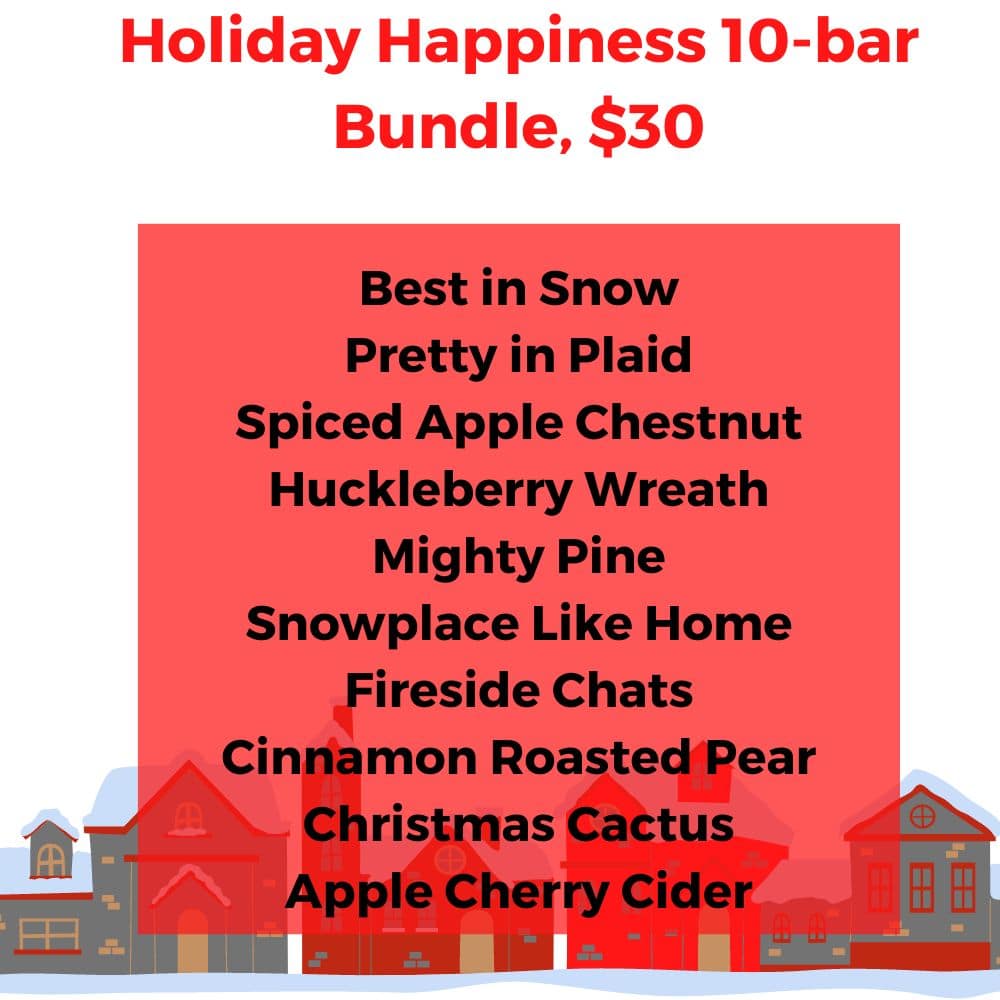 Best in Snow
Pretty in Plaid
Spiced Apple Chestnut
Huckleberry Wreath
Mighty Pine
Snowplace Like Home
Fireside Chats
Cinnamon Roasted Pear
Christmas Cactus
Apple Cherry Cider
---
Oh-So-Fresh 10-bar Bundle, $30
Sunburst Bamboo
Coral Waters
Stargazing
Inhale, Exhale
Iridescent Pearl
A Wink & A Smile
Pristine Waters
Sunrise With Friends
Rainfall & Lush Greens
Fiddle Leaf Fig
Please note, the 10-bar bundles include bars that were originally offered as catalog products and limited-time offers, so bar label styles may vary. These bars will not be eligible to add to Scentsy Club.
The sale will run from 10 a.m. PT Monday, Nov. 28, through 10 a.m. PT Tuesday, Nov. 29, or while supplies last, so don't wait to shop!
Once the sale ends, you can still purchase any items that are still available (excluding the 10-bar Bundles), but at full price. No exceptions will be made. The items in this sale are not eligible for Host Rewards.