SCENTSY CELEBRATES 10 YEARS WITH CANADA | O CANADA SPECIAL WAX BAR BUNDLE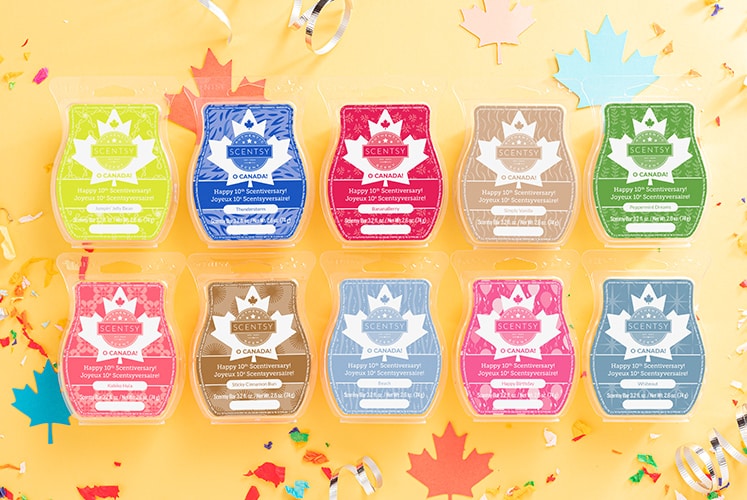 O Canada! We love you so. And we're so grateful that you've been a part of the Scentsy family for 10 years. Celebrate your 10th Scentiversary with the O Canada 10-Pack — a bundle of Canada's 10 favourite retired Scentsy Bars.
The O Canada 10-Pack includes:
Simply Vanilla
Sticky Cinnamon Bun
Peppermint Dreams
Happy Birthday
Kahiko Hula
Thunderstorm
Whiteout
BananaBerry
Jumpin' Jelly Bean
Beach
This is for Canada Only – be sure to change the site over to Canada to SHOP!