NEW! SCENTSY FALL CATALOG - SHOP NOW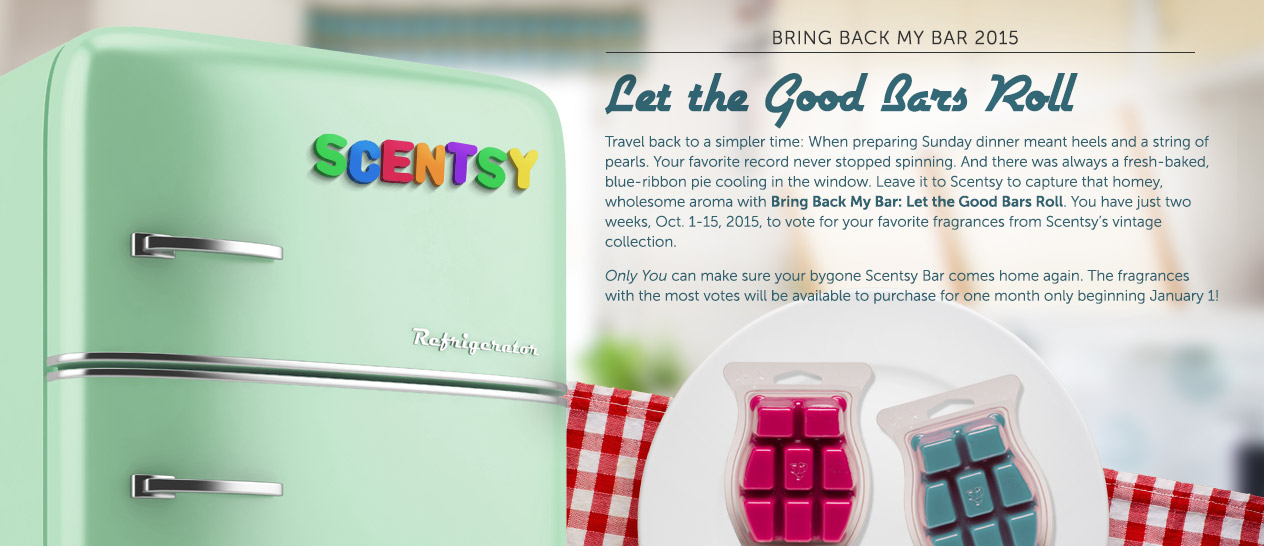 Winners located here and Available January 1, 2016
————–
Scentsy Bring Back My Bar 2015 ~ Let the Good Bars Roll..
Choose and Vote for 5 of your favorite Scents from below to make a return on January 1st, 2016. Voting Ends on October 15, 2015!
Absolutely Apricot,  African Mahogany, Almond Cookie , Alpine Holida, Always, Amalfi Coast, Amaretto, Amore, Apple Bayleaf, Apples & Pears, April Showers, Autumn Stroll, Awapuhi Seaberry, Baja Breeze, Baked Brown Sugar,Bamboo Pear, Bamboo Sugar Cane,Banana Flower,Banana Nut Bread, Bayberry, Be Mine, Be Still, Begonia, Bergamot, Bergamot & Tarragon, Berries & Bubbly, Berry Blush, Berry Tart,Black Ruby,  Blackberry Bushel, Blue Christmas, Bourbon,Boysenberry Moss, Breathless,Bridal Bouquet, Bubbly Bath, Buttermints, Calypso, Cappuccino, Caramel Spice, Caribbean Fruit Salad, Carrot Cake, Carrot Seed, Casablanca ,Cedar Sandalwood Lime, Cerise ,Cheerful Day, Cherry Almond Pie,Cherry Clove Chutney,Chipotle Pecan,Cider Barrel,Cinco de Mayo, Cinnaberry, Cinnamint, Cinnamon Cider, Citrus Squirt,Citrus Sun Tea,Clarity,Clary Sage,Clementine Tea, Clove & Pepper, Cocoa Clementine,Coconut Citrus Parfait,Coconut Macaroon,Coconut Palm, Coffee Shop,Coffee Tree,Comfort & Joy,Coming Home,Cool Rush,Cookie Dough,Cottage Garden,Cranberry Bread,Cranberry Muffin,Cranberry Peppermint,Cranberry Spice,Cravin' Caramel,Creamy Nutmeg,Cucumber Lime,Day Dream,Deck the Halls,Delicious,Desert Nectar,Desire,Dominica,Duke,Eggnog,Exotic Vanilla,Faerie Blossom,Falling Leaves,Flutter,Forever Pink, Frankincense & Myrrh,French Vanilla,Fresh Cut Cantaloupe,Fresh Cut Grass,Fresh Cut Pine,Fun in the Sun,Garden Paradise,German Chocolate,Gingerbread House,Gingerbread Man,Gingersnap,Go-Go-Goji,Grandma's Kitchen,Grape Granita,Grapefruit Blossom,Grapefruit Pomegranate,Green Mango,Green Tea,Green Tea Smoothie,Groovy Grapefruit,Grove & Clove,Guava ,Huckleberry Heaven,Imperial City,Inner Peace,Irish Cream,Jack O'Lantern,Jasmine & Tea,Javanilla,Juicy Peach,Jungle Love,Juniper,Key Lime Cookie,Key Lime Pie,Key Lime Tortilla,Kickin' Berry Kiwi,Lavender Apple & Oak,Lavender Vanilla,Lemon Lavender,Lily of the Valley,Lime Sublime,Lots of Lavender,Luscious Lemon,Luxe Vanilla,Mad About Mint,Maple Butter,Mango Madness,Mayflower,Meadow Pear,Meditation,Mediterranean Spa,Melon Madness,Meltaway Melon,Midnight Fig,Mineral Spring,Mission Fig, Mistletoe Magic,Moonlight Embrace, Mother Earth, Mountain Retreat, Mouthwatering Melon, Mulberry Apple Masala,Mums & Marigolds,My Home,My Wish,Mysterious,Nutmeg & Orange Zest,Oatmeal Cookie,Oats & Honey,Olive Wood & Cypress,Orange Almond Biscotti,Orange Chiffon Cake,Orchid Sake,Oxford,Patchouli,Peach a la Mode,Peach Cobbler with Cinnamon,Pear Crumble,Pear Plunge,Pearberry,Peligro,Pepper Berry Spice ,Peppermint Pattie,Perfect Pecan Pie,Pima Cotton,Pineapple Paradise,Pink Plumeria Passion,Plum Delicious,Plumeria,Poinsettia Pine,Pomatini,Pomegranate Ice,Pomegranate Orange,Pretty In Pink,Pumpkin Pie,Puppy Love,Radiance,Rain Drop,Rainforest,Raisin Spice Tea,Raspberry Danish,Red Berry Tea,Red Chili Masala,Red Clover Tease,Red Currant,Red Delicious,Redwood & Cedar,Reggae Sunset,Relaxation,Rendezvous,Rev'd Up Raspberry,Root Beer Barrel,Root Beer Float,Rum Cake,Rustic Lodge,Sage & Sweet Grass,Sandalwood and Cranberries,Sangria,Seaglass,Sentimental Cider,Shades of Green,Sharp Dressed Man,Sheer Saffron,Silhouette,Silk,Simply Sunflower,Sippin' Cider,Sizzlin' Coconut,Snowmint,Spice Bazaar,Spiced Grapefruit,Spiced Orange Harvest,Spring Clean,Spruce & Citrus,Spruceberry,Sugarplum,Summer Sippin',Summer Sorbet,Sunlit Morning,Surfer Chick,Sweet Clementine,Sweet Indulgence,Sweet Serenity,Sweet Tea Magnolia,Tahiti Pear,Taj Mahal,Tamarind Apricot,Tangerine,Tangerine Tango,Tarocco Mint,Tea Blossom,Tea Leaves & Citrus,Tea Party,Titanium,Toasted Caramel Sugar,Tranquil Waters,Tropical Splash,Tropical Twist,True Vanilla,Truffles,Tuscan Garden,Twilight,Vanilla Berry Blast,Vanilla Maple Pecan,Vanilla Oak,Vanilla Wafer,Vanilla Walnut,Velvet Spice,Verbena Berry,Very Berry,Wasabi Ginger,Wassail,Wassailberry,Watermelon Patch,Whisper,White Pepper & Clove,Wild Black Cherry,Winter Cottage,Winter Wonderland,Wishing Well,Wood Berry,You Go Girl,Simply Irresistible,Cherry Vanilla,Simply Apricot,Simply Basil,Simply Lime,Simply Rose,Simply Spice,Just Peachy, Ginger!,Winter Candy Apple,Ace,Buckleberry,Cranberry Mango,Embers,Fried Ice Cream,Garden of Love,Grapefruit Berry,Happy Go Lucky,Lemon Coconut Chiffon,Linger,Lonicera,Lotus Cove,Maui Mist,Mulberry Bush,Perfect Oatmeal,Pink Cutie,Rio Beach,RUN2ME,Sheer Innocence,Tingelo,Toasted Apple Butter,Transcendence,Two Harbors, Zephyr,Zeppelin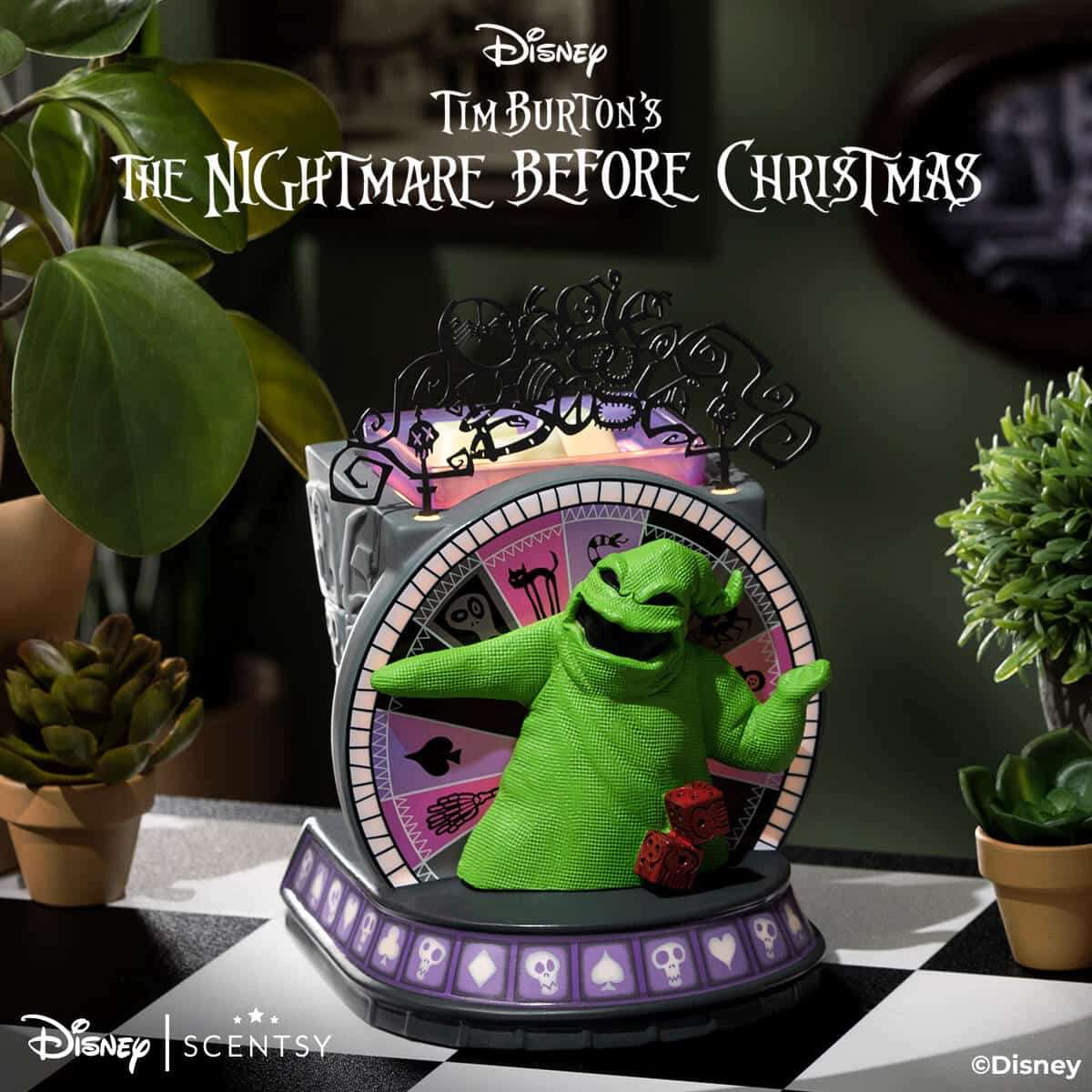 The Nightmare Before Christmas 2022 Scentsy Collection SALE | Shop 8/22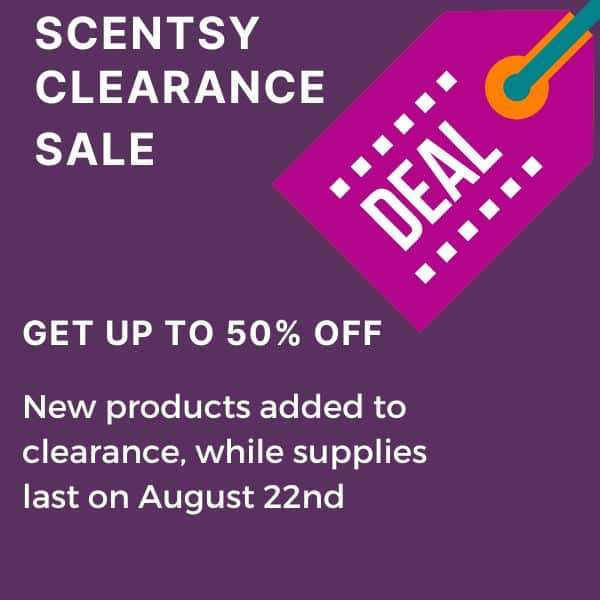 Scentsy Clearance Sale Update | Shop 8/22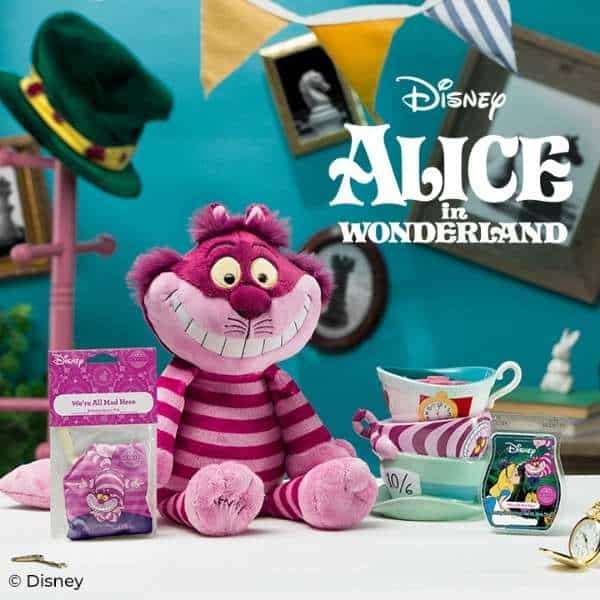 Alice In Wonderland – Scentsy Warmer & Cheshire Cat | Shop Now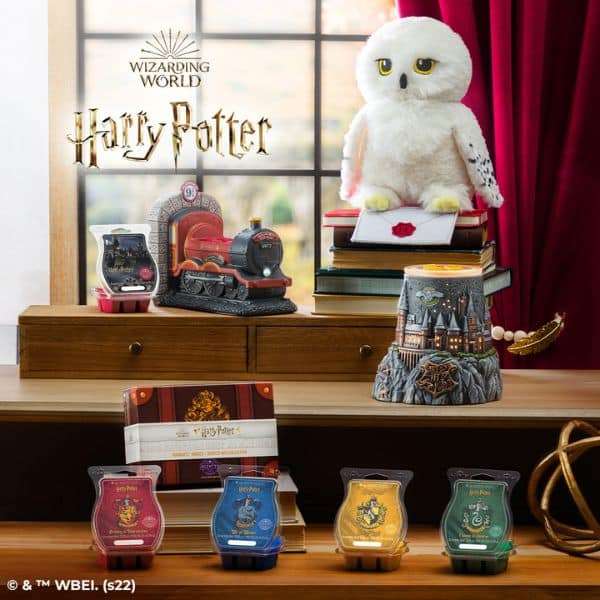 Harry Potter™ Scentsy Collection | Hogwarts Castle & Express Warmer, Hedwig Buddy| Shop 9/1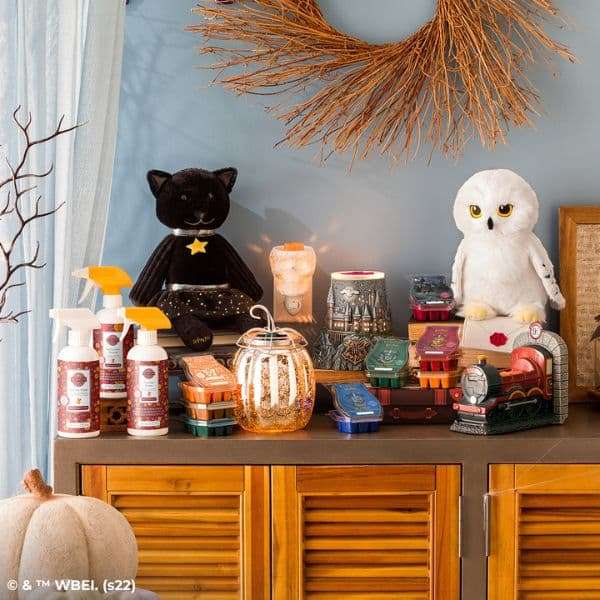 Scentsy 2022 Harvest Halloween Collection | Shop 9/1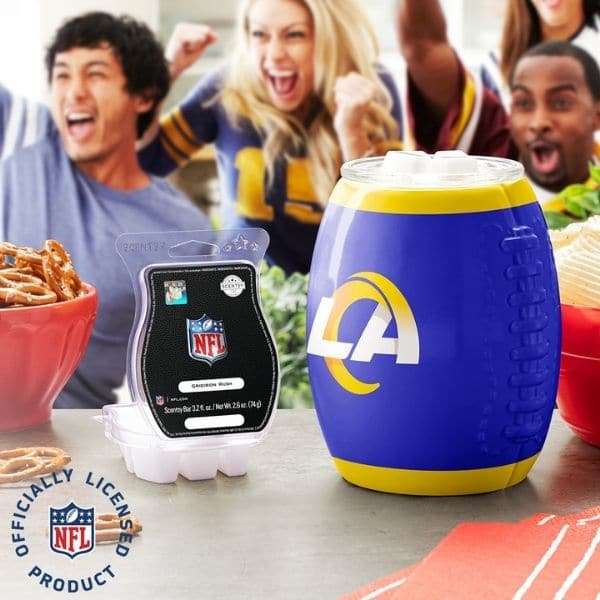 NFL Scentsy Collection – Scentsy Warmers | Shop Now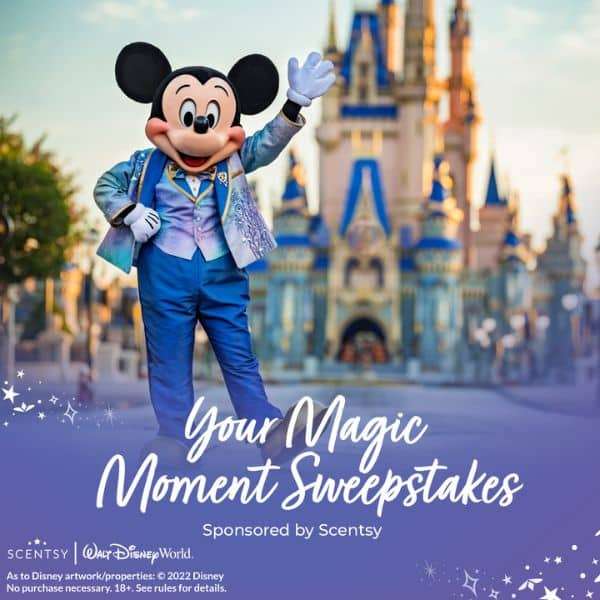 Scentsy Your Magic Moment Sweepstakes | Dream vacation to Walt Disney World® Resort from Scentsy!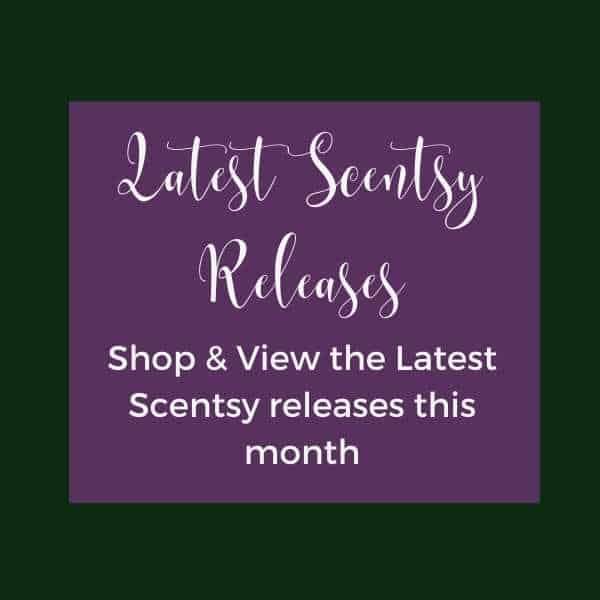 Scentsy New Releases
EXPLORE FRAGRANCE CATEGORIES