SCENTSY BRING BACK MY BAR 2016 ~ VOTE APRIL 1-15, 2016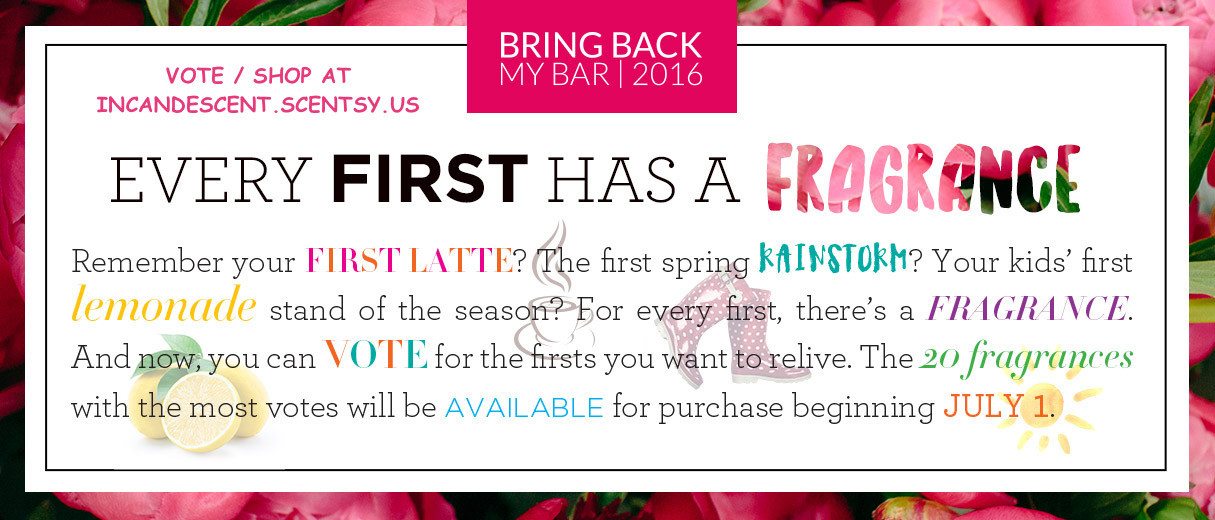 Remember your first kiss? Your first trip to the beach? The first time you tasted fried ice cream? For every first, there's a fragrance. And with our Scentsy Bring Back My Bar promotion, you can choose which firsts you want to relive!
Go to INCANDESCENT.SCENTSY.US and vote for the retired Scentsy fragrances you want to enjoy again, April 1-15, 2016.
VOTING IS NOW OVER! THANK YOU FOR YOUR VOTES! CHECK BACK SOON!
The 20 fragrances with the MOST votes will be available for purchase beginning July 1, 2016.