NEW! SCENTSY FALL CATALOG - SHOP NOW
SCENTSY WAX CUBE RECOMMENDATION CHART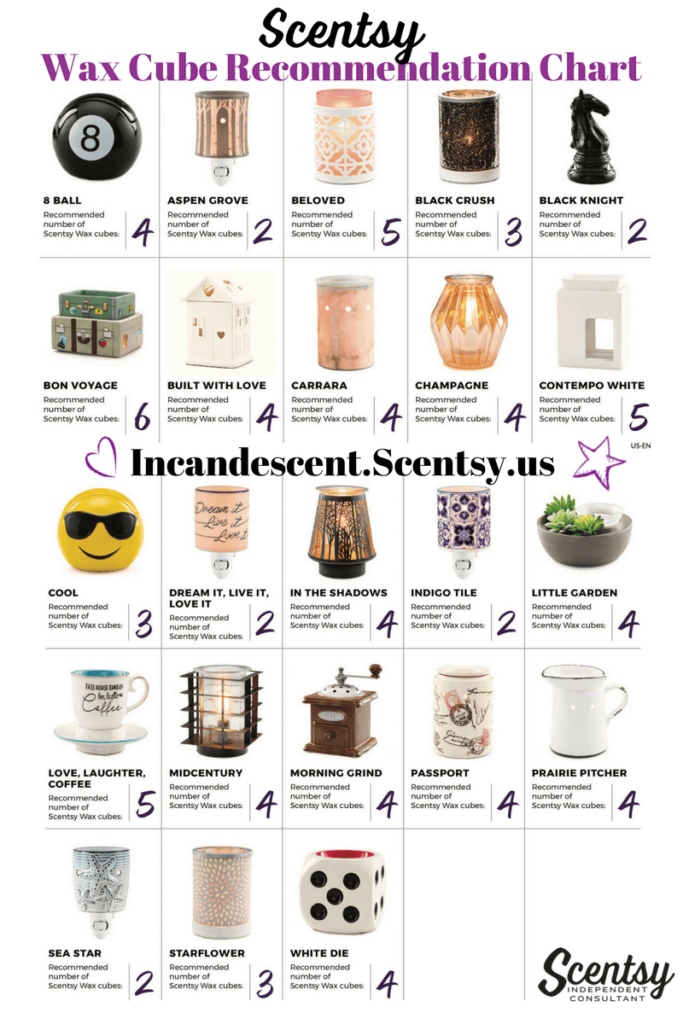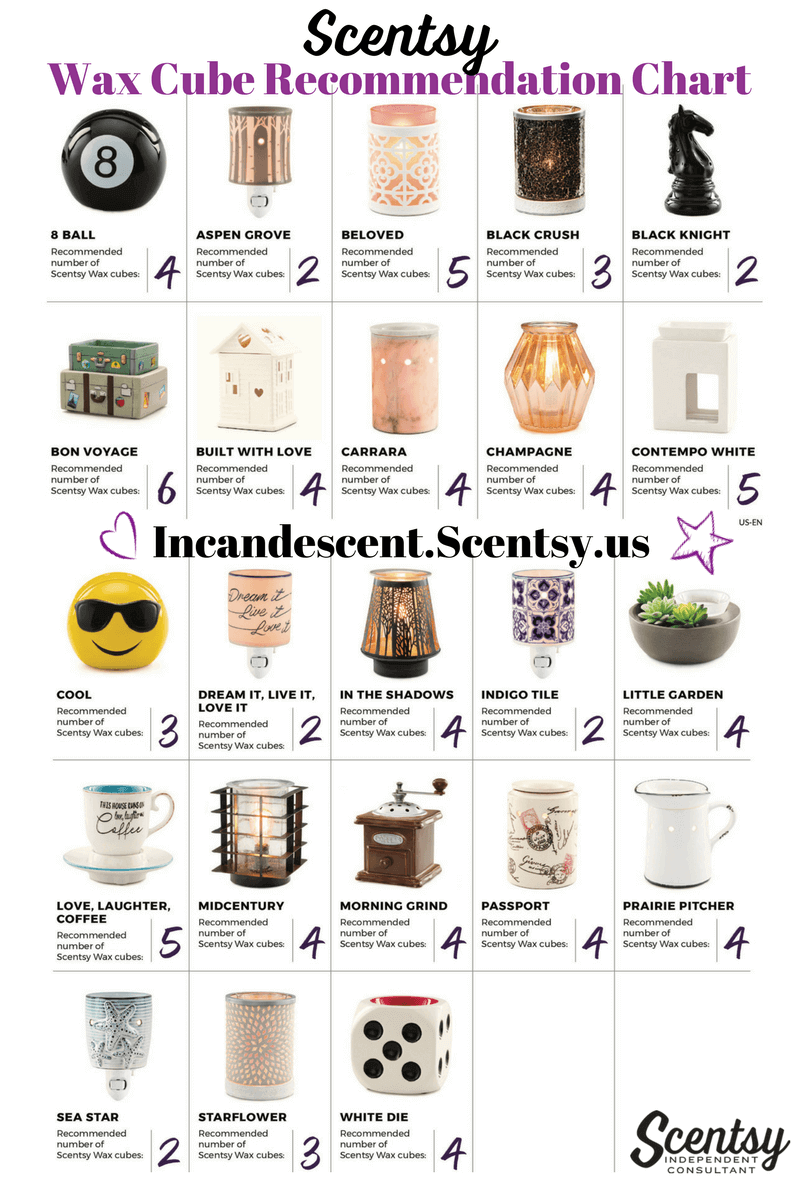 Want to know how many wax cubes to use for the perfect fragrance experience? Just turn over the warmer dish!
All warmers released in our Fall/Winter 2017 Catalog or later are stamped with the recommended number of Scentsy Bar wax cubes to use. We'll update this list as we make recommendations for current Scentsy warmers. You can add more or fewer cubes depending on your personal preference, but our recommendations are a great place to start!
Happy warming!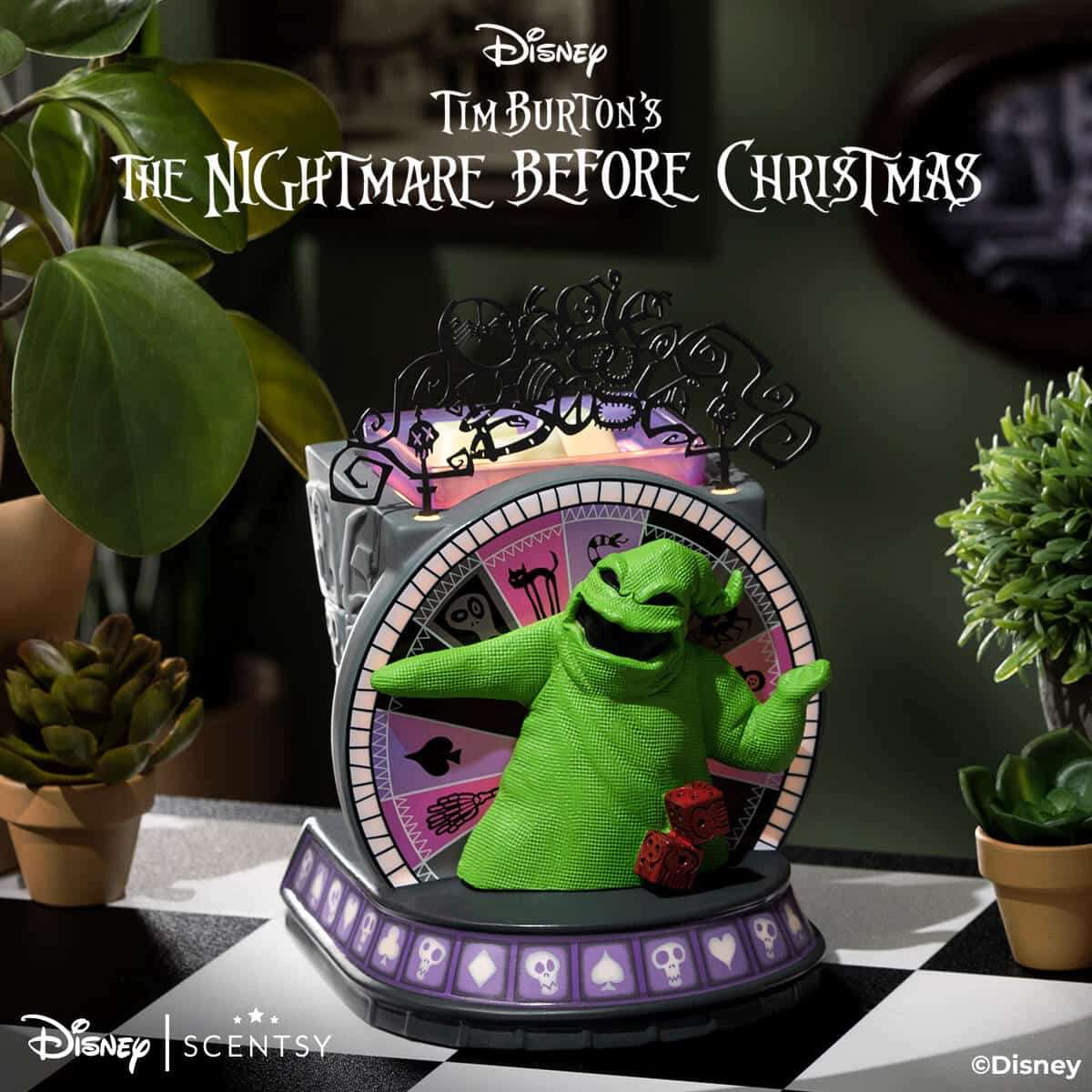 The Nightmare Before Christmas 2022 Scentsy Collection SALE | Shop 8/22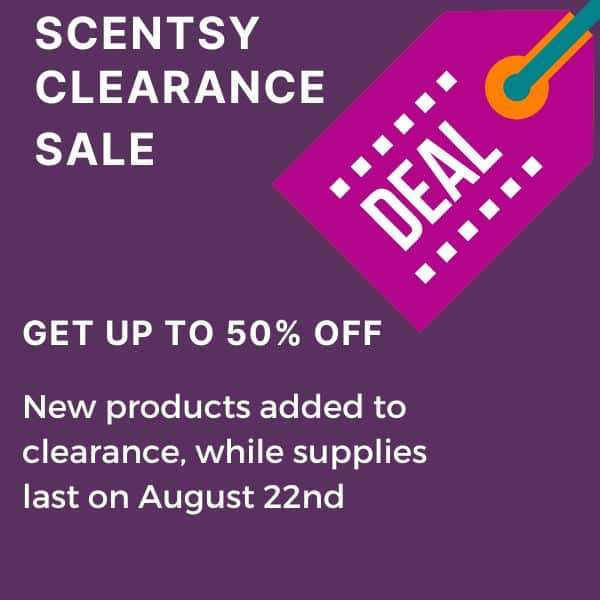 Scentsy Clearance Sale Update | Shop 8/22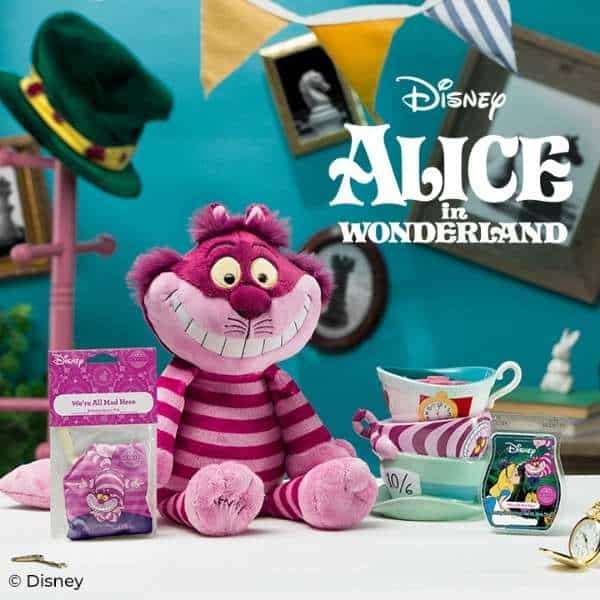 Alice In Wonderland – Scentsy Warmer & Cheshire Cat | Shop Now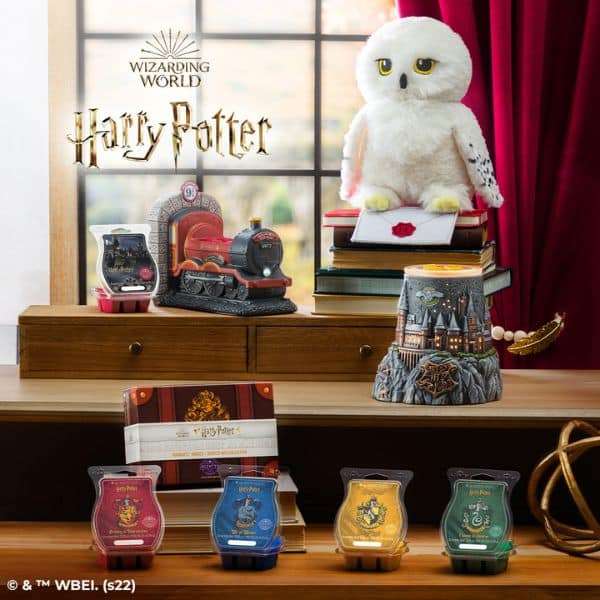 Harry Potter™ Scentsy Collection | Hogwarts Castle & Express Warmer, Hedwig Buddy| Shop 9/1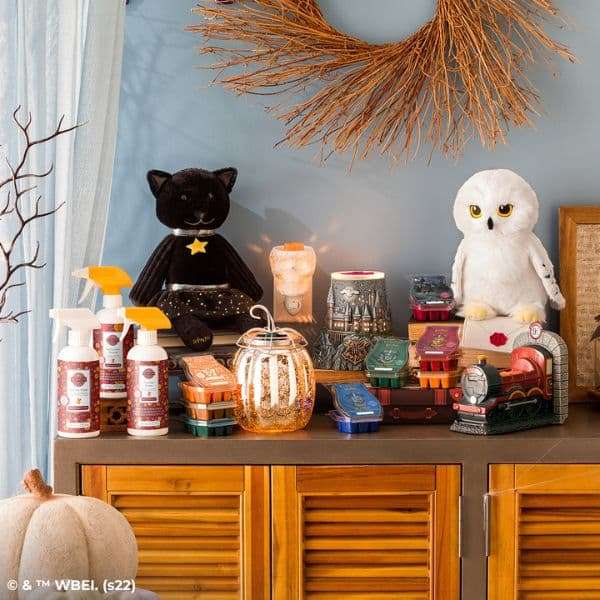 Scentsy 2022 Harvest Halloween Collection | Shop 9/1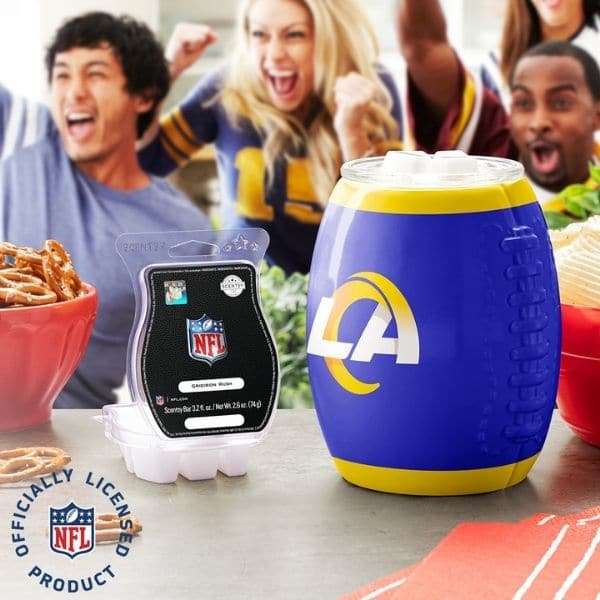 NFL Scentsy Collection – Scentsy Warmers | Shop Now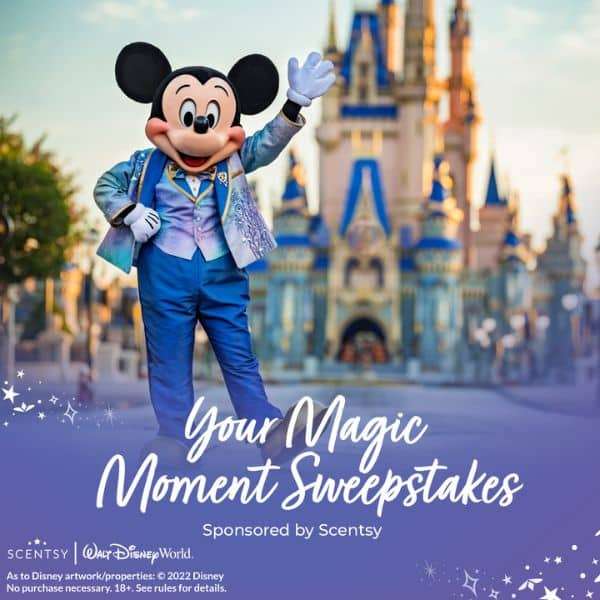 Scentsy Your Magic Moment Sweepstakes | Dream vacation to Walt Disney World® Resort from Scentsy!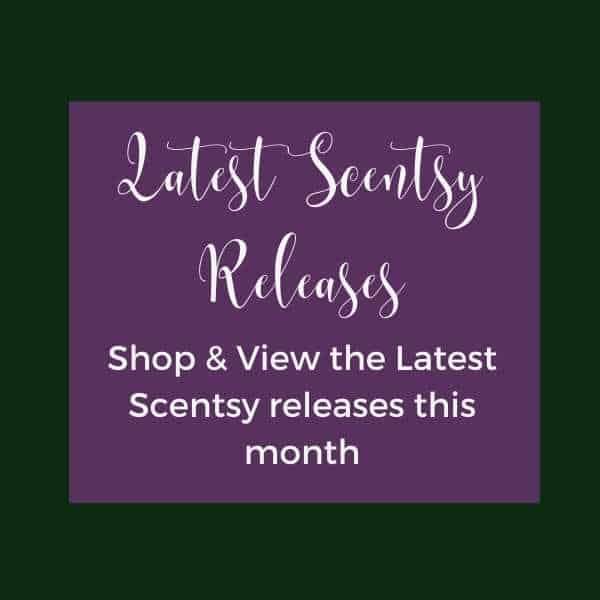 Scentsy New Releases
EXPLORE FRAGRANCE CATEGORIES