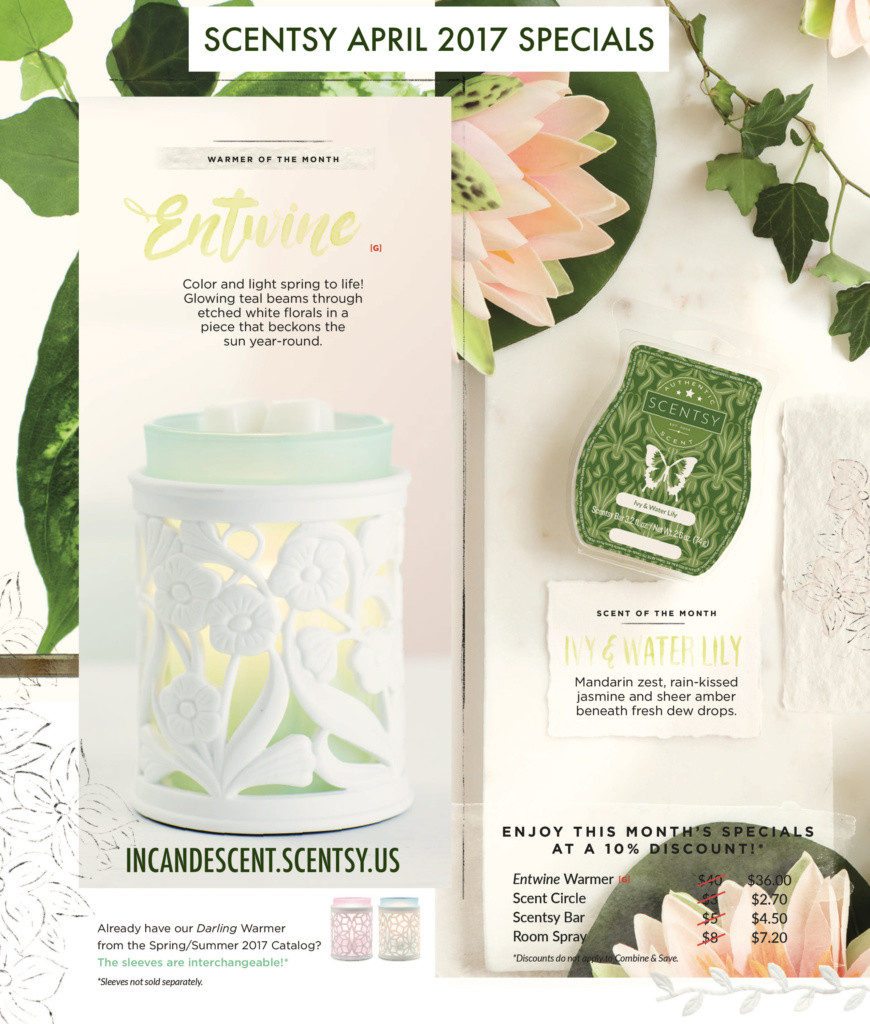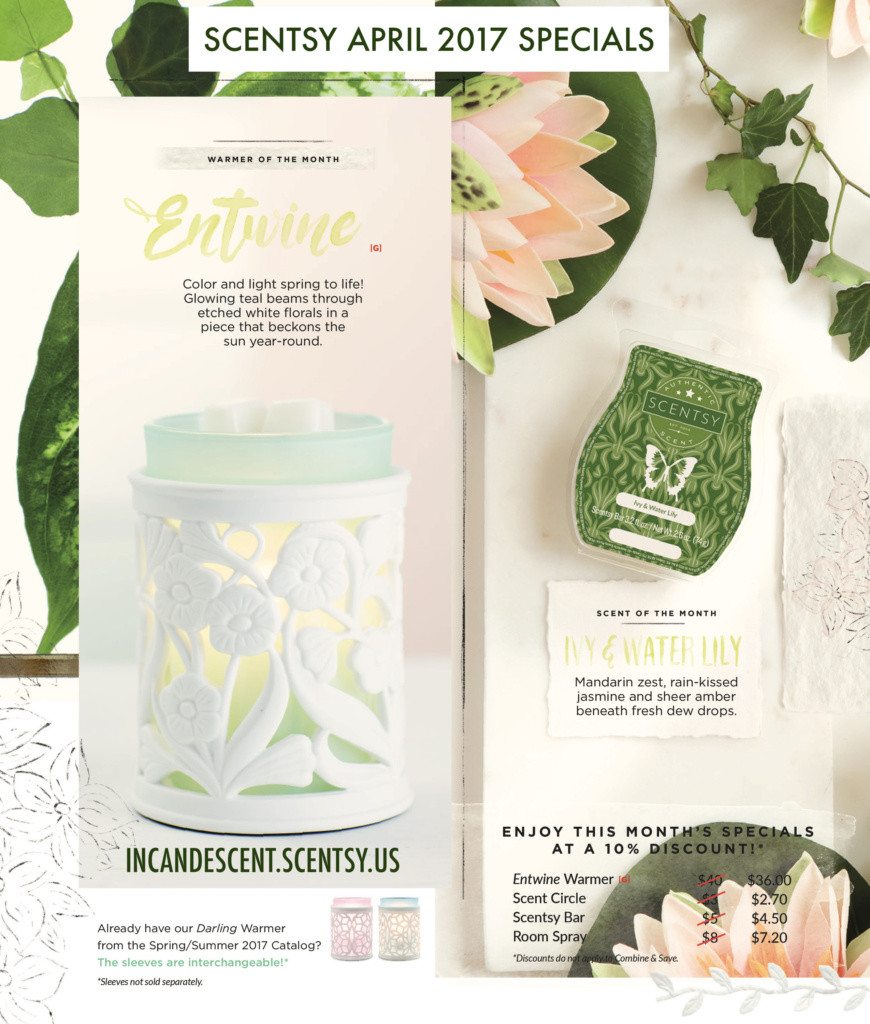 Mandarin zest, rain-kissed jasmine and sheer amber beneath fresh dew drops.
 On sale the Month of April 2017
On Sale Starting April 1st through the month of April while supplies last!
*Discounts do not apply to Combine & Save.
I received the April 2017 Scentsy WOTM and SOTM Kit today.  Since I have the flu 🙁 , I can't really comment on the Ivy & Water Lily Fragrance today…Will have an update in the next few days.  Here is a picture of the beautiful warmer…The Insert is a teal color, and when lit is more of a light aqua.  It looks more green in the flier up above.  The color below shows it very well.  It is 3 pieces, including a teal bowl, teal insert and the Matte White Floral Entwine Base.  With our new Scentsy Darling Warmer available March 1st, you can interchange the sleeves and bases(blue and purple available).  The sleeves are not sold separately.
Bring on Spring…