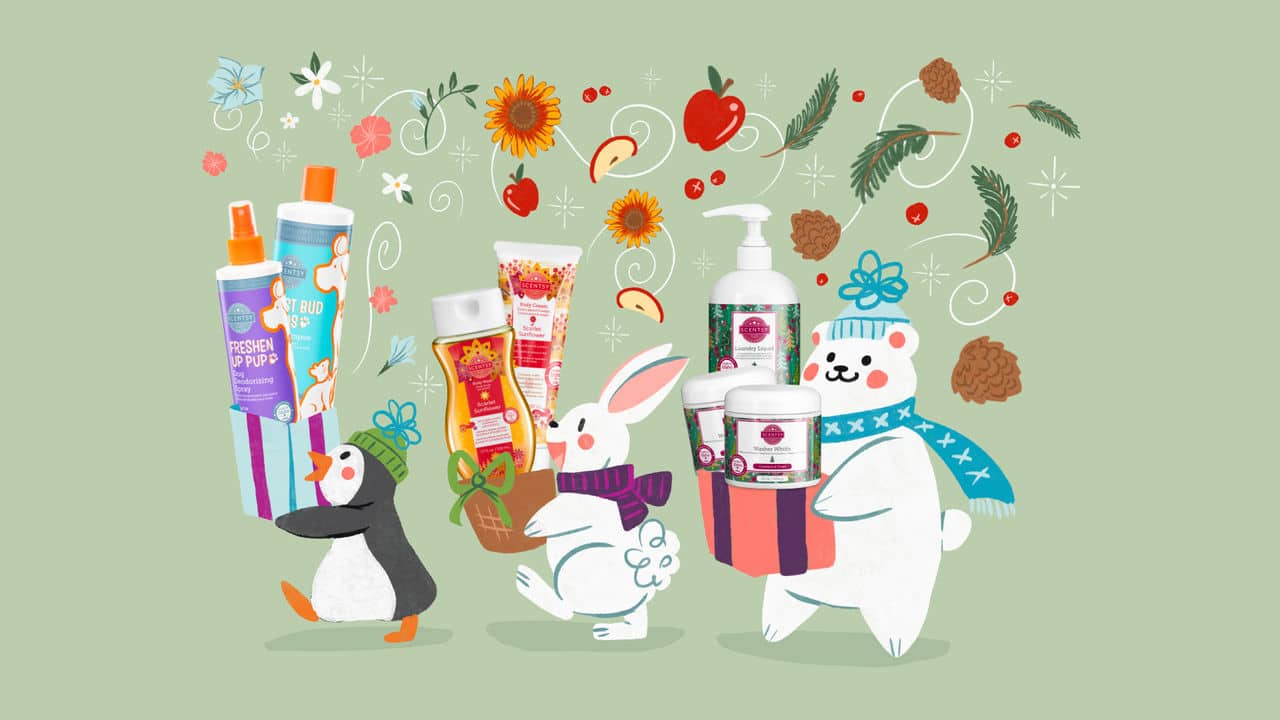 Scentsy 2022 Holiday Bundle Specials
Helping you make a list of holiday presents to buy? Need a few ideas? The Scentsy Gift Guide is on its way! This tool will help you find just the right thing for the friends and family on their list.
For this year's guide, we've simplified the category options. You'll find easy-to-shop categories organized by price with an additional section for customizable gift sets. With multiple combinations, the gift set options can help you select products that pair together, like a mini warmer and wax bar, to create a combination that's ready to use as soon as it's unwrapped.
Giftable Bundles
To complement the gift guide, limited-time Laundry, Body and Pets bundles add an extra surprise in fragrances new to these products. With three different bundle options, it's even easier for you to get gifts for the people on your list, and for yourself, too!
Cranberry & Tinsel Laundry Bundle, $40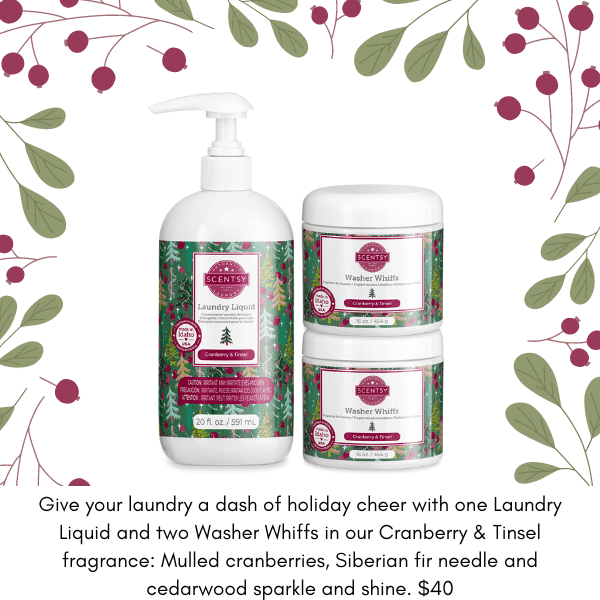 Give your laundry a dash of holiday cheer with one Laundry Liquid and two Washer Whiffs in our Cranberry & Tinsel fragrance: Mulled cranberries, Siberian fir needle and cedarwood sparkle and shine.
---
Luna Pets Bundle, $25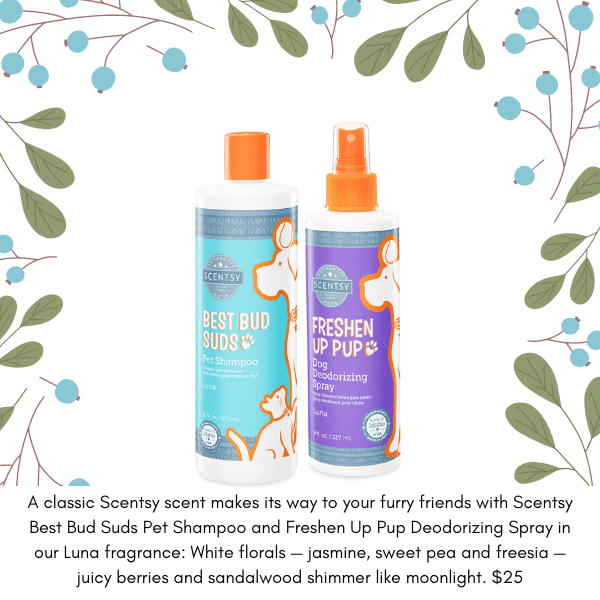 A classic Scentsy scent makes its way to your furry friends with Scentsy Best Bud Suds Pet Shampoo and Freshen Up Pup Deodorizing Spray in our Luna fragrance: White florals — jasmine, sweet pea and freesia — juicy berries and sandalwood shimmer like moonlight.
---
Scarlet Sunflower Body Bundle, $22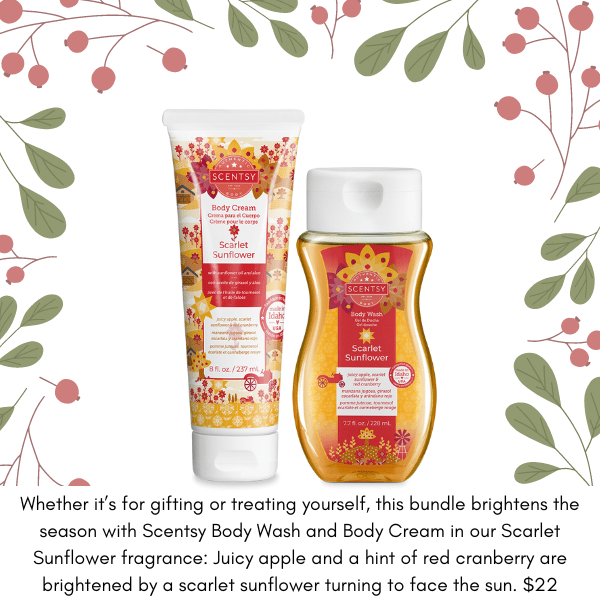 Whether it's for gifting or treating yourself, this bundle brightens the season with Scentsy Body Wash and Body Cream in our Scarlet Sunflower fragrance: Juicy apple and a hint of red cranberry are brightened by a scarlet sunflower turning to face the sun.
---
All Giftable Bundles are eligible for Host Rewards. Products in the Giftable Bundles collection are not available for individual sale. Bundles are not eligible for Scentsy Club or Bundle & Save.