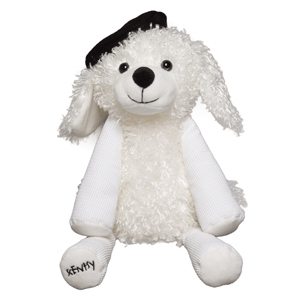 Take a trip to the City of Light and say bonjour to the newest Scentsy Buddy, Parí the Poodle — available starting April 21! A festive French beret adorns her springy white curls for a pup that's both cuddly and chic!
But don't delay! Just like haute couture, her time with us is limited. When Parí bids a fond adieu, a new limited-edition Scentsy Buddy will take her place.
Every Scentsy Buddy features a zippered pouch to hold your favorite fragrance. Parí the Poodle is $30 and comes with a Scent Pak of your choice.
Check out all the available Scentsy Buddies!