Description
Start building your subscription by choosing products
 SCENTSY CLUB INFO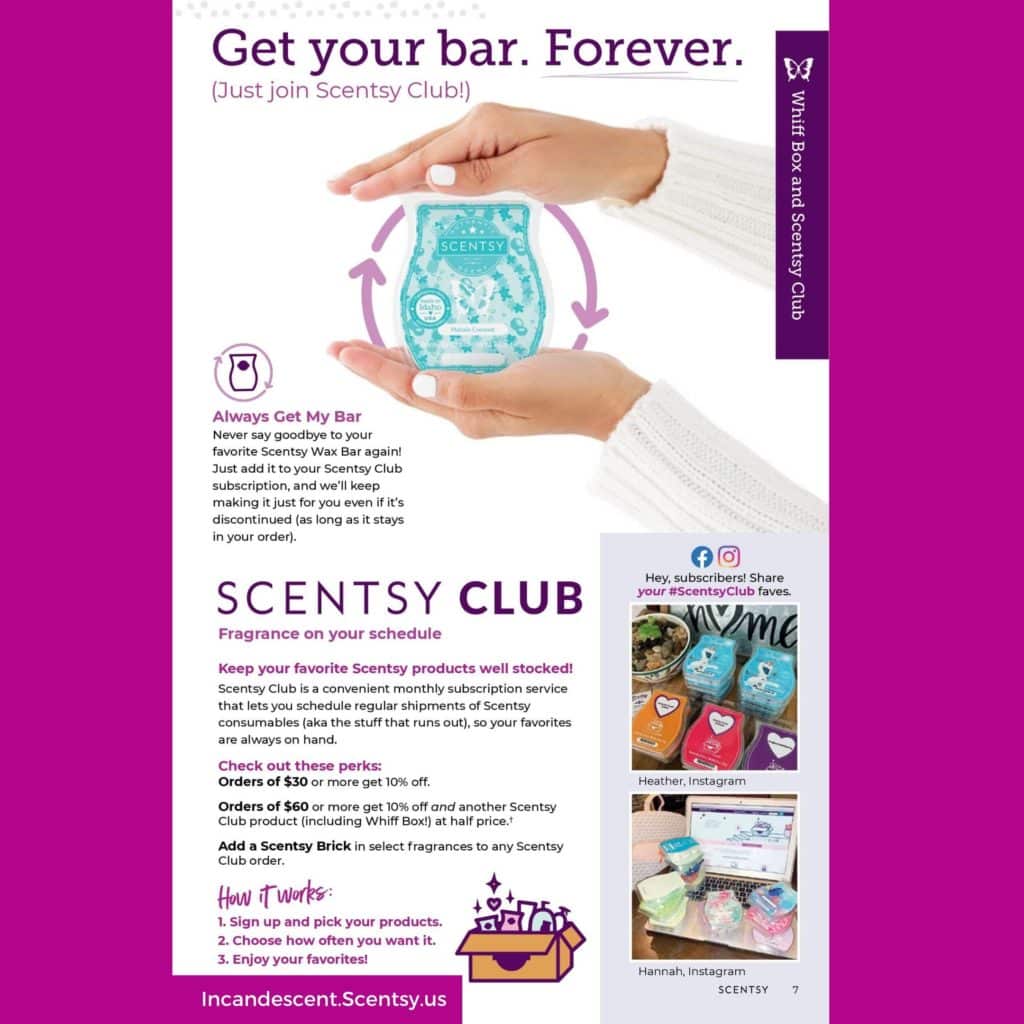 Check out these amazing perks
Scentsy Club is a new, global monthly subscription program replacing Scentsy VIP and Customer Loyalty, offering more benefits than ever to Consultants and customers alike: 
All consumable products (aka the stuff that runs out) are available through Scentsy Club, including Scentsy Bars, Scentsy Oils and anything else that needs a restock, even lightbulbs! Eligible products will vary depending on what's available in your country. 


 

Always Get My Bar 


If we discontinue a Scentsy Bar that's in your subscription, we'll keep making it just for you (as long as you keep it in your order)!* 



Customizable shipment scheduling 


Choose your shipment frequency: every month, two months or three months.

 
 You can go straight to Incandescent.Scentsy.us to build your own Scentsy Club subscriptions. Simply select your products and choose how often you would like them to ship. It's that easy! 
 *Rules apply. See Scentsy Club FAQ for details. 
Shop Online: Incandescent.Scentsy.us