SHOP COLLECTIONS + HOLIDAY 🎄
Order soon to receive products in time for Christmas. Restrictions apply. Learn more.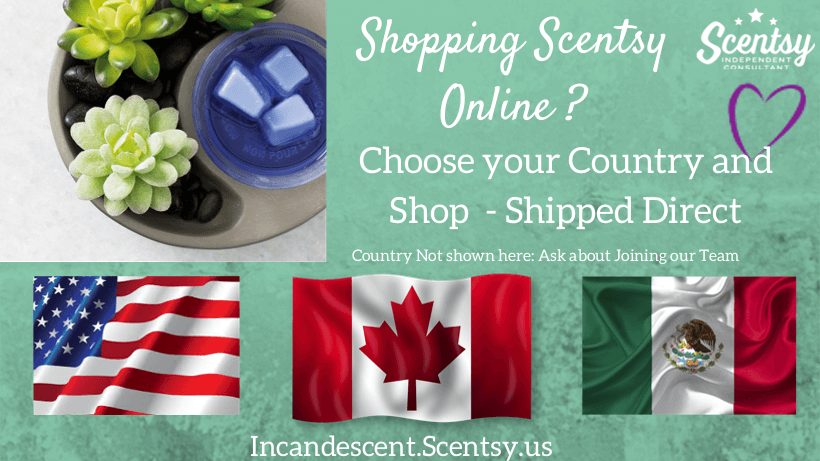 If you are looking to purchase Scentsy and ship to Canada or Mexico online, you can shop our website and have it shipped direct.
How to Shop Scentsy – Incandescent.Scentsy.us in Canada and Mexico:
Just change the location(click on change country and choose your location) in the Scentsy Menu to shop.  By default, the site is shown in US and cost in US Dollars, until you switch over to your location. If it is easier, please feel free to call us at 586-960-3737

*Not all offers will be available in each country*
If you're looking to shop outside of the region of US, Mexico, Canada and APO addresses – you are welcome to Join our Team in other regions as we are unable to sell outside of our region.
Thank you!